2020 In Review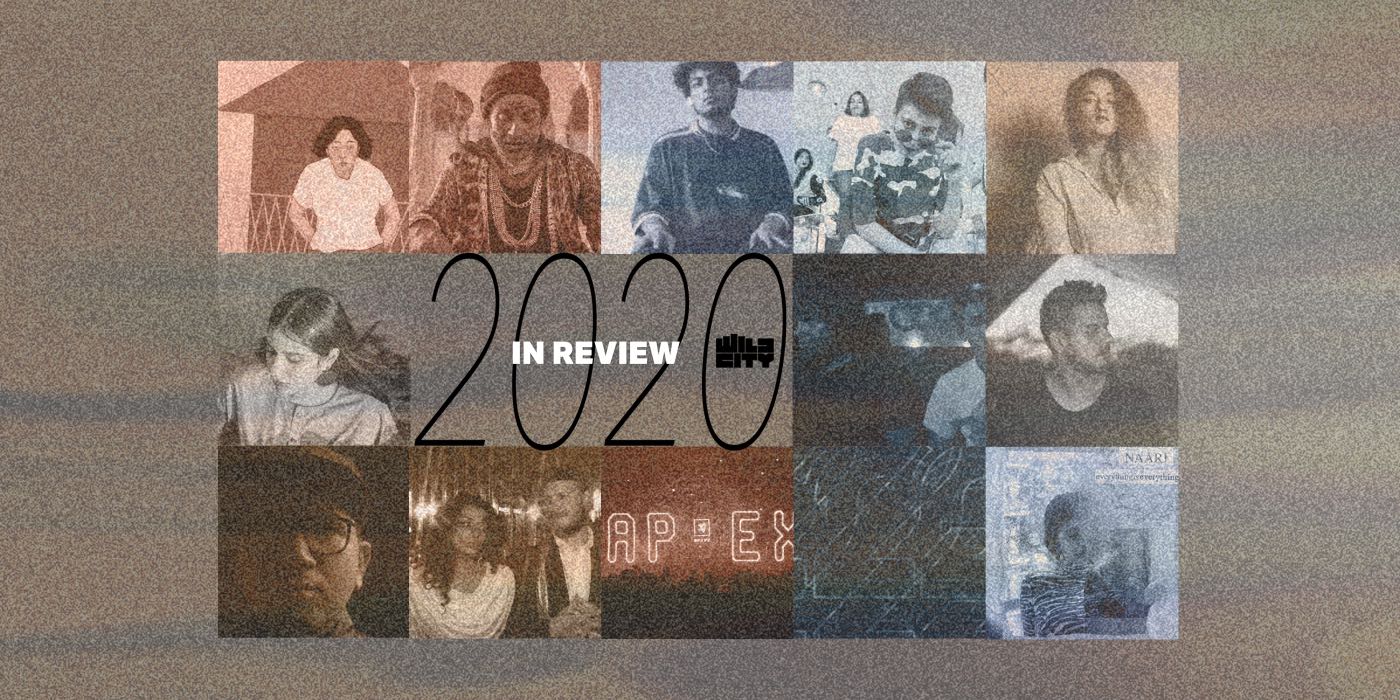 19 January 2021
To fully grasp all that the year 2020 entailed, it's important to briefly reflect on how things were at the start of it. India was seething with massive protests against its lawmakers, U.S. President Donald Trump had almost been impeached, and there was a curious case of a new virus spreading through China.
With such a comparison, it seems like not much has changed as we transition from 2020 to 2021. However, as most of us are aware that that curious virus, now known as COVID-19, did its thing and turned into a deadly pandemic which defined the year. Throw in continent-engulfing bushfires, gender reveal party-turned-forest fires, health crisis mismanagement by governments, unlawful arrests of protestors and the uncomfortable but necessary analysis of systematic racism and casteism, and 2020 emerged as one of the most difficult times in recent years for collective humanity.
Beyond the very direct threat to life for too many, the disruption to normal livelihood by the pandemic and its mandates of social distancing meant massive losses of revenue, personnel lay-offs and even closure of businesses across almost all industries. More importantly, it meant a particularly hard time for the mental health of individuals who found themselves with limited means to a social connection while bearing witness to the crumbling structures around them.
The music industry was no exception. The global music industry is reported to have lost 30 billion dollars in revenue over the year with music festivals being nearly absent since March for most of the world including India. Independent and grassroots especially found their platforms limited for getting their music heard and earning their compensation.
That's not to say, India's music industry wasn't without its members getting innovative, with varying success, to adapt to the changes. While local dancefloors stayed empty for most parts, connections were being made across the globe to create new opportunities. Delhi Sultanate represented Indian sound system talent on Quarantine Clash 2020, Wild City collaborated with Boiler Room for 'Streaming From Isolation' and several organisations took to using the downtime for skill-sharing and livestreamed gigs – most of them raising funds through it towards supporting the livelihoods displaced by the pandemic. Meanwhile, individual artists continued to use the extra time they were left with for releases of all shapes and sizes.
In the spirit of taking the bitter with the better as we watch live music make a gradual comeback in India (and also helping you catch up and reflect), we are highlighting some of the artists, releases and aspects that shaped our 2020.
Compilations: '22-2', 'Chalo', 'Social Isolation' & More
This year particularly, it seems the collective efforts shone brighter than the individual. The year saw some of the most robust compilations, reflective of entire scenes within the country and all the while using their space to help the less privileged parts of the society around them. '22-2' snowballed out of the many track-making challenges that ran rampant among the community of producers at the start of the lockdown, and turned into a near-perfect catalogue of Indian alternative electronica artists while raising money for relief from COVID-19 and the natural disasters that upended parts of East India.
Also bearing great fundraising efforts, 'Aaj Kal' mobilised more leftfield and ambient artists while 'Chalo' tried to paint a truer picture of South Asian artists and its diaspora with an exceptionally varied curation.
Musically, some of the most standout discoveries were made through the new label 'Social Isolation' which brought together, what felt like, the entire ambient community of India for a series of namesake compilations, and even branched out into noise with 'Social Desolation'.
New Labels: KRUNK Kulture, Bare Recordings & More
Social Isolation also served as one of the new essential labels in the country, taking a big leap in representing the ambient artists of the country and even branching out into associated genres.
Meanwhile, well-respected event agencies like KRUNK and Third Culture branched out into releasing records, with the former launching its label arm KRUNK KULTURE with the compilations 'Flavours Of The East' to reflect the more adventurous forms of electronic music from India and its neighbours.
Producers chrms and Potter came together to start Bare Recordings, which debuted with the compilation 'Mental Movie Theatre' to gather exciting breakbeat-hinged takes on dance music from homegrown artists. Meanwhile, Tejas Nair aka Spryk's label Skip-A-Beat's every drop emerged as the most standout release around its time.
Overall, perhaps maybe the year's disruption brought the structures of the industry a low to level the playing field and for lack of other options, attentions shifted towards recorded music – but 2020 proved to be a good year for new labels who used it to strengthen the artistic connectivity within alternative music's space in face of physical limitations.
Kohra
Individual artists weren't devoid of personal milestones either. Madhav Shorey aka Kohra might even be associated with the term "veteran" as an Indian electronic artist but was without a full-length LP so far to his name. The Qilla Records head honcho finally allayed the situation with 'akhõ', a long-awaited work that lived up to and surpassed all anticipations while providing a richly layered listening experience. The 10-track release gave a nod to Kohra's characteristic sonics and went beyond it into the meeting grounds of various sub-genres to capture personal and spiritual narrative without losing the pulse of dance music.
Dolorblind
From a different stature and style, Rohan Sinha aka Dolorblind also dropped a release which was long in the making and highlighted electronic music's abstract potency for expressing personal, intimate and emotional themes. With the New Delhi-based talent's sophomore EP 'Forbidden Fruit' figuring in other end-of-year lists and receiving wider appreciation, it's easily one of the best works of the year.
Whale In The Pond
On indie-rock/pop front, Kolkata group Whale In The Pond packed one of the most inspiring set of tunes with their vibrant EP 'Dofon', merging folk sensibilities with a contemporary taste while effectively hiding melancholic undertones which they also extended near the end of the year with the 2-track EP 'Dui'. As a testament to the group's melodic prowess, I have found myself mindlessly singing (with wrong lyrics as I can't form a single sentence in Bengali) the group's tracks 'Aaij Bhagle Kalke Amra Nai' and 'Dofon'.

Whale In The Pond || Courtesy of the artist
Drum ani Bass
Ever since popping onto our radars last year, Drum ani Bass, the duo of Nathan Thomas (aka NATE08) and seasoned session drummer Dhir Mody, have tantalised us with the occasional single release. The pair rewarded the patience with their EP '1408' presenting one of the most authentic, sincere and natural marriages of Indian influences and a foreign style – in this case, drum and bass.
Tarun Balani / Seasonal Affected Beats
Drummer, composer and educator Tarun Balani seemed to have one of his busiest years in terms of releases, during which he reunited with his 'Dharma' collective on the modern jazz take 'The Shape Of Things To Come'. More notably, however, was his debut EP '2°' as his live electronica moniker Seasonal Affected Beats. Stepping outside the label of 'jazz', the likes of us confine him to, Balani's seemingly meticulously calculated compositions bubbled patiently with placating timbres while whispering socio-political messages underneath the post-modern musicality.

Wild City Presents 'Listening Sessions': Seasonal Affected Beats '2°' || Image credit: GigClick
Spryk
Spryk's latest work is a good reflection of the entire indie music industry of India. Before the lockdown, Tejas Nair aka Spryk was preparing to take one of the most ambitious live productions by an independent artist on the road with his A/V spectacle 'APEX' – mirroring the expanding adventures of India's multidisciplinary music scene. Then, the pandemic forced all such plans to pivot. Undeterred, the Mumbai-based musician and visual artist still shared the fruits of his labour with a visually-enriched Boiler Room performance and distilled out the music from the work through a namesake EP.
Skulk
Visual artist Katyayini Gargi seemed to stroll through music-making as Skulk when she casually dropped her album 'Slow Machine' over the summer. Yet, the 9-track work became our favourite musical treat with its unmistakable catchiness rendered refreshing with a very singular synth-laden zaniness. Following it a few months later with the single 'The Lighthouse', Gargi proved that the brilliance of her album was no mistake but part of her natural flair and became one of the artists we'll definitely be excited to hear more from in 2021.
Abhi Meer
Crate-digger, writer, radio host, sound artist, DJ and producer – just the amount of descriptors are enough to demonstrate that Abhi Meer is no stranger to having seemingly busy years and even the very unique 2020 was no different. The Mumbai-based talent dropped a slew of EPs and singles throughout the year, oscillating between ambient and leftfield. It was, however, his ambitious inquiry into sound art, performance and human psyche during the age of physical distancing in the form of 'isoxia' which set this year apart for the followers of his work. In August, Abhi Meer set out to perform for 4 hours every day for 6 days straight from an installation resembling his personal room, while allowing attendees to stroll through the "stage" or view him noodling with his synthesizers live over CCTV-style footage.
YNZN.P
Kathmandu-based producer Prasidha Yonzon aka YNZN.P established himself as one of the freshest flag bearers of Nepal's electronic musicians with the release of his EP 'how about that' at the start of the year. Following it up with a tour through India, appearances on multiple compilations and livestream performances (including one for Wild City: Together), Yonzon's increasingly built a reputation for his genre-merging sound.
The Soul
Making similar exciting strides down south in Sri Lanka, 5-piece group The Soul are keeping an appreciation for rock bands alive and relevant while breezing through from genre to genre on their sophomore album 'Enry Pete'. Behind Dave F. Roberts charismatic vocals, the band puts together elements of psych-rock, reggae and their local culture to create one of the best South Asian rock (if it should be pigeonholed as such) records of recent times.
NAARI
While we are appreciating vocalists, 2020 was also the year Berlin-based New Delhi-born singer-songwriter Neeraja aka NAARI stepped onto the metaphorical stage with her debut EP 'everythingiseverything', merging melodic manoeuvres of soul, R&B, downtempo and her Indian roots. Translating her singular vocal timbre onto a whole other context, Neeraja also sang and shouted for the pop-punk group La Laguna who dropped upbeat pleasant rowdiness with steady releases.

NAARI || Image credit: Camille Rose Perret
Shan Vincent de Paul
Sri Lanka-born Canada-based talent Shan Vincent de Paul continued his upward trajectory, touring India at the start of the year and reaching luminescent heights by dropping blazing releases with Mridangam-player Yanchan as part of the pair's 'Mrithangam Raps'. Turning his penmanship poignantly political with a wider hard-hitting timbre to back him up, the rapper also dropped the single 'One Hundred Thousand Flowers', gripping onto his roots more tightly and in the process finding an appreciable distinct voice as an artist.
PAV4N
After the disbanding of UK group Foreign Beggars, founding member Pavan Mukhi donned on a blue Indian mythology-inspired avtar as the walking-talking-rapping art installation PAV4N while also founding his label 4NC¥. While the label fast emerged as a reliable source of new releases with the likes of Yung.Raj and Killswsh on its roster, PAV4N launched into high production-value videos accompanying his bold verses which he has also used to collaborate with the likes of Ishani and Sukh Knight.

PAV4N || Image credit: Mitsun Soni
Pratika & Krantinaari
2020 also saw the emergence of rappers Pratika Prabhune and Ashwini Hiremath aka Krantinaari onto the male-dominated world of desi hip-hop to join the likes of Dee MC to set a more equitable tone to the genre. The rappers aren't to be appreciated for the sake of inclusion but the fresh perspectives that come with it. Both Prabhune and Hiremath inspired with a headstrong style, mostly as separate individual artists and also collaboratively on 'Labels', in their own unique ways – Prabhune through the bold delivery style and Hiremath through the concept of her alter ego.
SIRI
SIRI wasn't too far behind in that effort either, continuing her ascent as a femme force in the genre while also making the case of multi-lingual rapping styles. In 2020, the Bangalore talent dominated the onslaught of livestreamed performances at the start of the lockdown while dropping her most appreciated releases to date with 'MY JAM' and 'Yaaru'.
SIRI || Image credit: Allwyn Antony
Regional Hip-Hop: Hunumankind, Wanandaf, MOX & More
When talking about fresher perspectives and multi-linguality in desi hip-hop in 2020, it's easy to notice how the year followed the genre's Bollywood-fuelled ascent of 2019 with a wider variety of voices, beyond Mumbai, Delhi and Punjab, finding their rightful platform.
Bangalore, especially, has something strong brewing with the likes of Hanumankind and Wanandaf leading the charge. The former is especially known for his gritty collaborations with producer Parimal Shais to infuse the South Indian experience into the mix while the latter, a fast-growing collective and movement, is practically defining the city's hip-hop community. Wanandaf core crew and their friends, alongside hosting workshops and cyphers, came together on the political album 'Ye Hai Baghawat' while their young member Faizan Rahman aka NEX is carving his own niche with his notable talent and dakhni (a language of Deccan region) raps.
Hyderabad, which has long had a bubbling-under-the-surface hip-hop scene, is also stepping up its game with members like Mo Boucher and Irish Boi making louder waves, while over in the North-East, artists like Moksh and Saila, along with the former's label MOX are lending finding the platform to share with the potent voices of the region.
Tre Ess
In terms of releases which have made similar strides, few can compete with the exceptional EP 'Sipping Off Troubled Waters' by Ranchi-based artist Sumit Singh Solanki aka Tre Ess. While Solanki isn't a new name, the 8-track release emerges as his best work yet – and it does so by highlighting the topics specifically relevant to his home regions. Solanki raps about the various government policies affecting the people of Jharkhand and the activists in the region that get termed 'Naxals', all over his even more poignant productions which come replete with samples from Jharkhand and North Africa.
MC Stan
Altaf Tadavi aka MC Stan had already amassed a very dedicated organic fan-following which thrived on Whatsapp forwards of his works before polishing and consolidating his persona with the multi-tiered concept album 'Tadipaar' (which fully dropped in 2021, but released most of its singles in the year prior). Though based in Mumbai, the rapper and beatmaker flew the flag of Pune as he created the music videos-backed narrative of an individual forced by the police to live outside his city on the A/V release – making a case for the artistic value of the album format in an era where artists tend to adopt the waterfall-strategy for releases.

MC STAN || Courtesy of the artist
Hemant Sk
Sound artist Hemant Sk also presented an exemplary addition to the canon of conceptual releases in South Asia with his noise-based A/V work 'CONTENT', taking a dig on the word's meaning as "satisfaction" and its more digital world-centric meaning as the fodder fuelling all kinds of media. Coupled with video work from Rana Ghose and photographic art by Phillipe Calia, the 8-track release took the form of an online art installation, astounding in its experience with the layers of meaning that can be derived.
If this is the part of last year's musical canon that excites you the most, then we'd also recommend following the thread to works by Haved Jabib and Investigations of a Dog, who along with Hemant Sk enriched the country's noise music discography.
dotdat
While in a year when dancefloors remained empty for most parts and music tailored to its experience felt out of place for a minute, the same pulsating rhythms assumed a newer poignancy as it reminded - with almost fantastical euphoria - of the experience of shared music listening and dancing. To that end, there were still adventurous outings happening in the genre with the likes of Monophonik dropping his widely-appreciated EP 'Resume Form' and FILM debuting his moniker Tyrell Dub Corp to experiment with dub and minimal techno on 'Replicant' – both significantly appreciable works.
However, it's the high-octane energy of dotdat's long-pending debut EP 'Subtrap' which I am yearning to experience on the dancefloor. The Pune-based producer had made healthy progress over 2019 with standout performances and his victory at Beatport's global Beats In School competition. Solidifying that in a more tangible form in 2020, 'Subtrap' emerged as an effective way to mentally teleport yourself to the minutes-before-curfew moments of a club night.
flux vortex
New Delhi's Aditya Kapoor aka flux vortex also made an essential addition to the electronica releases of 2020 with his bass-rattling dub-inflected work 6-track EP 'Tapestry', inviting along UK's Rider Shafique and Goa-based Sanyas-I on vocal duties to create a rich crossover for both the club and dub and reggae aficionados.
Sanoli Chowdhury
From a distance, it may seem Sanoli Chowdhury underwent a radical transformation in 2020, kicking it off with her EP 'It's all a monotonous game', off the back of signing with London's United Sound Entertainment, and gradually emerging as beatmaker with standalone tracks, as part of '22-2' and her moody beat-tape 'Mellow Apetite on a Sweltering Indian Summer'. Yet, upon closer listening, both her efforts as a beatmaker and songwriter carry a similar intimacy and warmth that only seemed to get richer as she updated her sonic palette.
Top 5 Wild City Mixes Of 2020
The year also saw us expanding the scope of our curation for Wild City mixes, resulting in a dynamic collection offering listening experience for different moods and purposes. With a generous influence of personal taste, here are what we consider our top 5 mixes of 2020:
1. Sublime Sound
Highlighting the influences that went his new moniker Sublime Sound and his debut EP, New Delhi's Anhad Khanna meticulously crafted a mix to the same effect as a live take by an impassioned DJ, highlighting the technical potency of mixing and how it can be elevated beyond the sequence of its selections.
2. Digging In India
Avid crate-digger Nishant Mittal aka Digging In India continued to highlight the overlooked parts of India's cinematic musical legacy, concentrating the focus on stylistic melting pots of background scores and stitching them together to create a noir-like musical narrative.
3. Discostan
We celebrated the milestone of our 200th mix with label, selectors and allegorical nation Discostan. Head honchos Arshia Haq and Jeremy Loudenback did what they do best to create another one of their characteristic mixes, highlighting selections from South Asia to Maghreb, which leave the listener with wonder around how much overlooked musical culture is waiting to be explored.
4. Natasha Noorani
Discovery was the very purpose behind Natasha Noorani's Wild City mix, who enjoyed a year rich with achievements – from appreciable singles and the increasing catalogue of 'Peshkash' to standout mixes for NTS. For her Wild City mix, Noorani focused on creating a more comprehensive representation of Pakistan's alternative music community. While more akin to a playlist than a traditional mix, Noorani's curation became one of our most attractive mixes through its encyclopedic qualities (within the limits of the format) and the musical rabbit-holes it sends you to.
5. Derain
Ankit Chugh aka Derain's placement of Aamir Aziz's poem 'Sab Yaad Rakha Jayega' at the start of his Wild City mix came at a time when a lot of people seemed to start forgetting about Shaheen Bagh and the nation-wide protests that 2020 ushered in with. Listening to it around the anniversary of those power movements and happenings, the mix packs added poignancy. Its true power lies in how it carries on from the strength of Aziz's verses into abstract selections that support and provide kinship to the onerous mood.
x
x
Words: Amaan Khan
Artwork: Sijya Gupta
Tags
Join Our Mailing List