KRUNK Launches Record Label With Compilation 'Kaala Khatta – Flavours Of The East'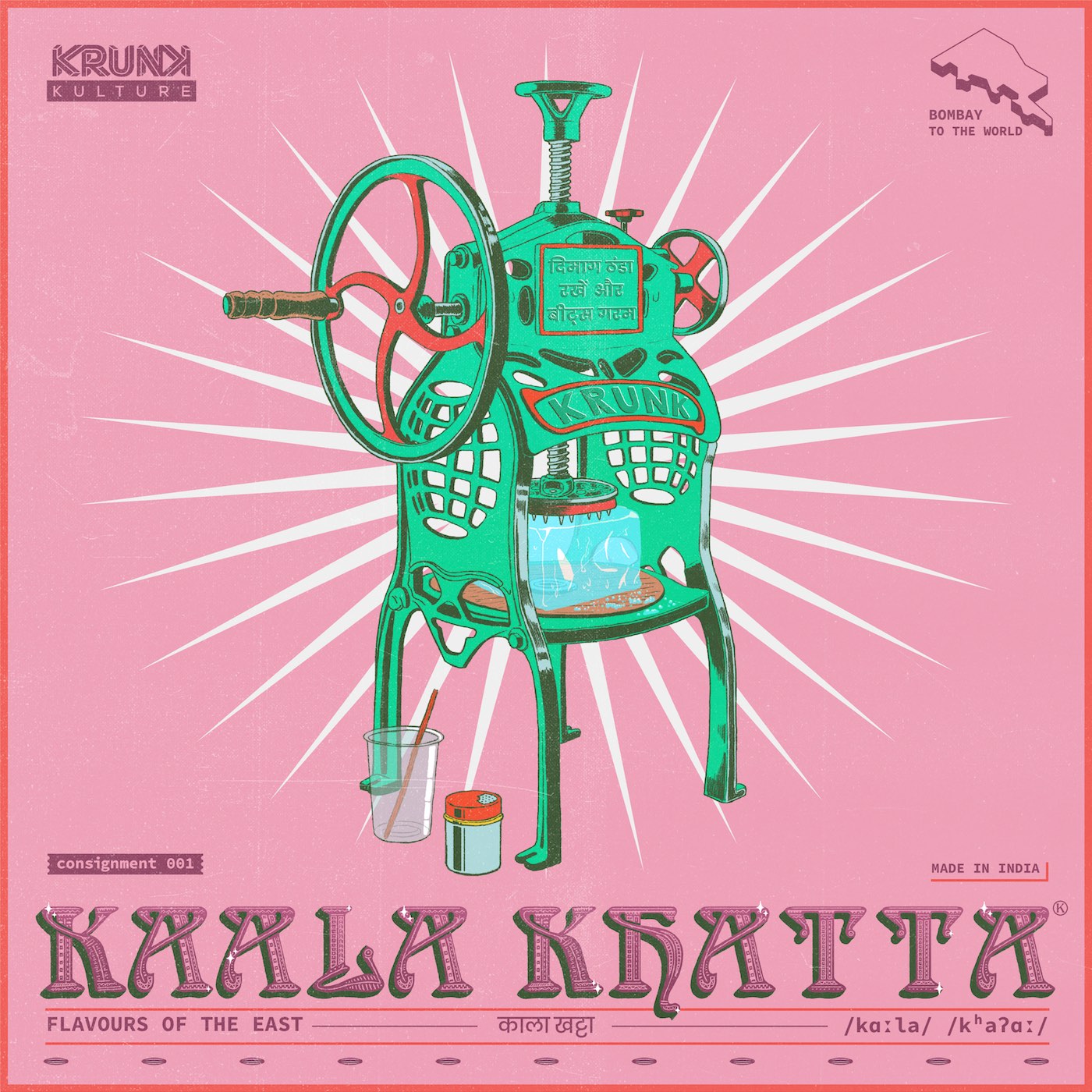 26 August 2020
One of India's premier electronic live music agency KRUNK has just launched its record label 'Krunk Kulture' with a compilation featuring the likes of Zokhuma, Oceantied, SUCHI, Kini Rao, Daisuke Tanabe and FILM entitled 'Kaala Khatta – Flavours Of The East'.
"We've had a healthy dance music circuit in India for a while, however, have not had enough artists being pushed globally. Having a label and running it efficiently has always been something we've wanted to do at Krunk. I saw the opportunity to work on it, this quarantine," says Sohail Arora, founder of the Mumbai-based organization. "The idea with the label is to get back to the basics and put out good music regularly. The goal is to put India on the world map and to showcase what's happening here."
Consequently, the is reflecting a similar glocal approach and musical inclination that it does in its live music curation, as evident from the compilation. Named after the sour snow-cone flavour popularised by Indian street-side vendors, 'Kaala Khatta' covers a broad spectrum and beyond of bass-related genres and moods.
Shillong-based producer duo adL x kly use the foundation of spacious pad work to lay down an upbeat rhythmic interplay on the opening track, similar to the more relaxed number 'Took A Minute' by SUCHI, who offered a peek of the compilation recently with her seminal mix for Lobster Theremin. Mumbai-based artist Kini Rao utilizes off-kilter stiff piano-playing as her motif to tie together a journey of melodic basslines, while both Kris Korreya and Moebius both dwell in the more dynamic and puristical realms of bass. The 15-track compilation offers a more brooding take in its latter half with club-friendly takes by Rafiki, Zokhuma and FILM. Meanwhile, both Japanese producer Daisuke Tanabe and Nepal-based act YNZN.P tread the leftfield area of electronic music with a hint of a tether to the frenzied energy of breakbeat.
Listen to the compilation below and head to Krunk Kulture's Instagram for further updates.
Artwork by Studio Moebius
Tags
Join Our Mailing List