Watch: Tarun Balani Launches New Moniker & Trans-media Project 'Seasonal Affected Beats'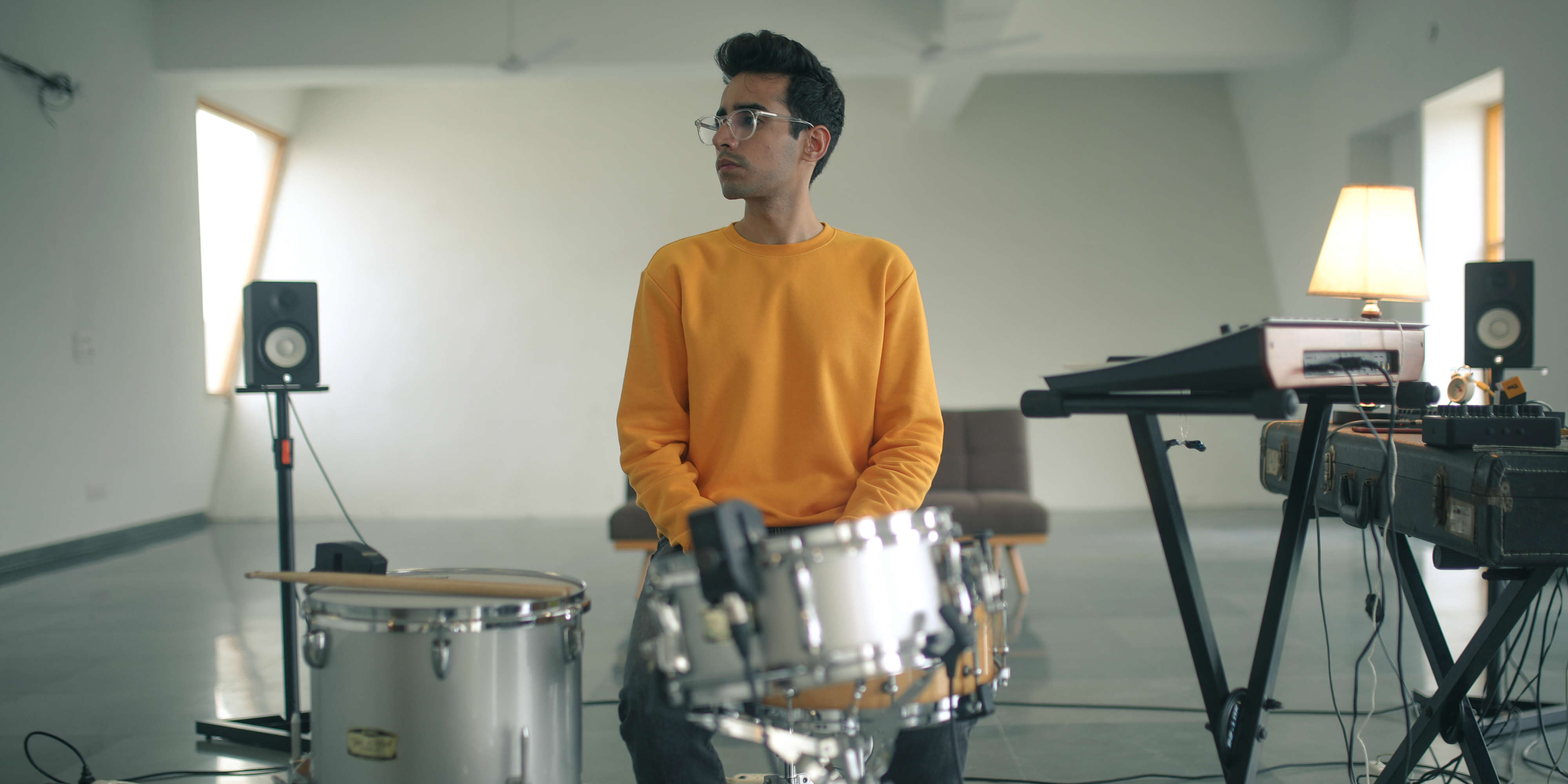 23 October 2018
Glitchy synths aren't exactly the first things to come to mind when one thinks of Tarun Balani. The drummer, composer and percussionist is best known for his work in jazz, punctuated by his debut record 'Sacred World' which was widely heard and critically acclaimed.
Yet one look at his latest release 'Hypnagogia' under his new moniker Seasonal Affected Beats (SAB), and Tarun's transition to electronic music suddenly makes sense. 'Hypnagogia' doesn't look or sound like the work of a casual bedroom producer, and it isn't. The single expands upon Tarun's idiosyncratic talents and reveals his determination to broaden his palette through improvised electronic music and innovative drum technology (Sensory Percussion in this case).
Plus, Seasonal Affected Beats isn't just Tarun's new moniker – it is also a trans-media project which, as he told Red Bull India, he hopes will include "a very strong component of immersive visual art, live lighting gear and maybe even the possibility of adding AI to the live performances".
Seasonal Affected Beats' EP is still under construction, as Tarun continues to write and producer music. However, it is slated for release next year.
Watch 'Hypnagogia' below:
You can follow Tarun Balani or Facebook or SoundCloud for further updates.
Photo and Video: Glitch (Mohit Mukhi)
Tags
Join Our Mailing List