Review: Tarun Balani Is Achingly Vulnerable On Seasonal Affected Beats' '2º'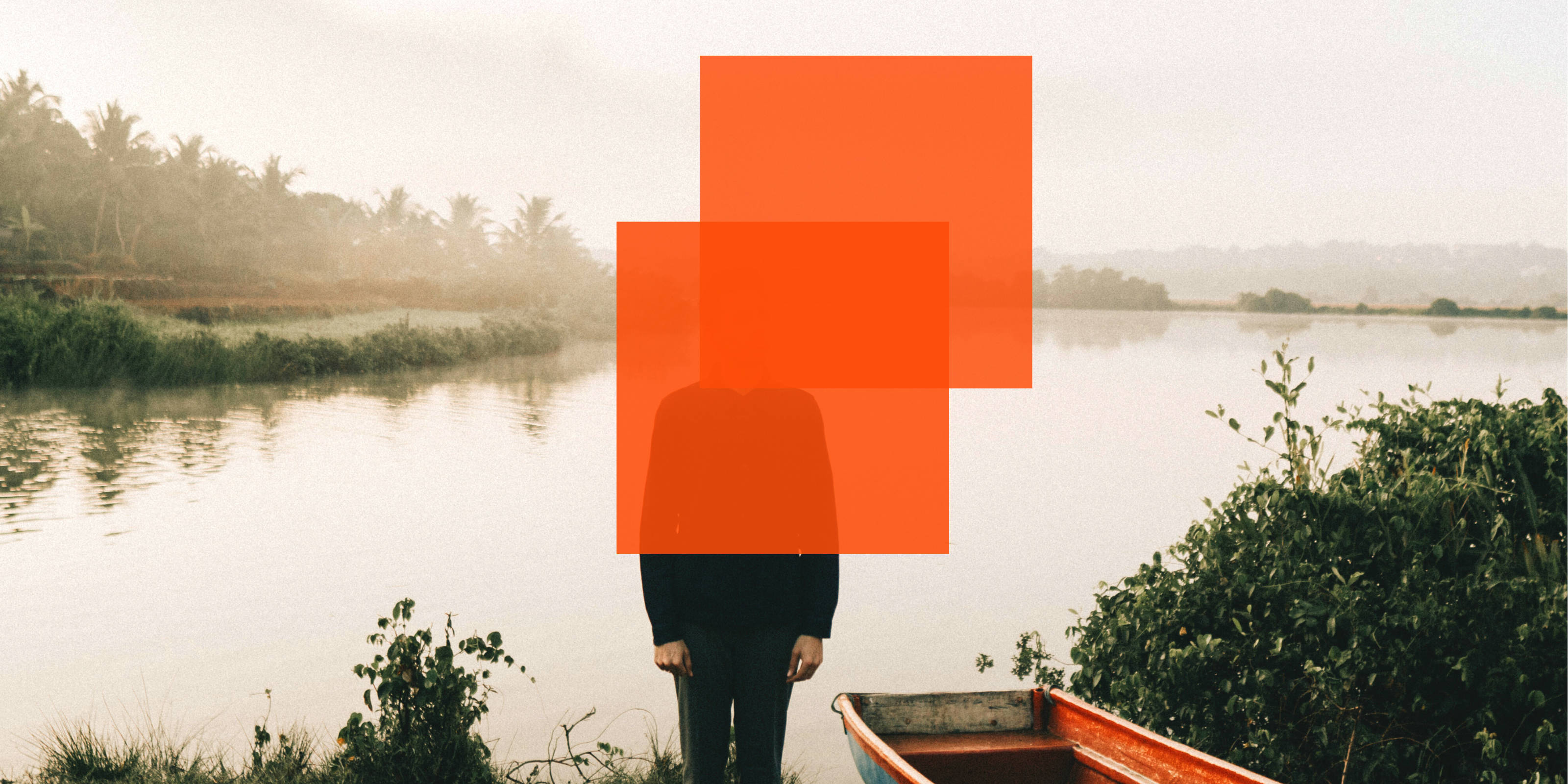 4 April 2020
Growing up as a millennial in India (I'm talking a decade and a half ago) meant I spent my formative years considering rock, punk and jazz and their various guises to be the only genres worth paying attention to. Anything else was pop and mainstream, and the very concept of electronic music was sacrilegious.
At that time, had Tarun Balani, a reputed jazz drummer and composer, announced he was planning to experiment with electronic music, I would have scoffed at him, and wondered why a real musician would want to make fake music. Over a decade later, rock is pretty much dead, jazz is making a vague resurgence, and the primary tool for crafting music is (what do you know) laptops and electronic gadgets. And when Balani announced his solo electronic music project Seasonal Affected Beats, I reacted not with disdain, but with excitement and intrigue. I associate jazz with free-form, improvisation and heart. Put the limitless possibilities, the liberty and the independence that electronic music offers in the hands of a jazz musician, and the potential is overwhelming. Add to that futuristic gadgets like Sensory Percussion, and there's no stopping.
'Hypnagogia', Balani's first official single as SAB, did live up to some of this hype that I'd built up in my head, thought it fell flat in lieu of visions I'd construed in my head of wild electronic jazz experimentation of the likes of Wolfgang Dauner, Flying Lotus, Squarepusher, The Cinematic Orchestra and so on. In fact, much to my disappointment, it didn't sound anything like jazz at all. I also recall hearing an early version of his single 'Jitter', and calling it robotic, claiming that it lacked heart and soul and felt like it had been crafted by a machine. It was only once I'd battled my preconceived notions that I could see the sensibilities and the improvisation of jazz emerge from the pulsing emotions, the tight, neat percussion, and the discipline of a trained, seasoned instrumentalist reflected in the judicious minimalism.
On his debut EP '2º' (read: 2 degrees), Balani does little to disappoint, and emerges instead with an intriguing, contemporary exploration of electronic music that stands its own ground and crafts its own space under the umbrella of Indian electronic music.
The EP begins with minimal, oscillating synths, cascading like a light drizzle gradually picking up pace. It's an appropriate 'Prelude' with a melodramatic, meteoric rise, urgent yet unassuming in equal measure. Balani iterated that the EP had been composed like a suite, with each piece leading into the other, and to be considered as separate movements within the suite. The opening track, thus, does a brilliant job at introducing listeners to the sonic landscape of the record, offering a taster of the varying palette that oscillates back and forth between spacey and minimal, and complex and disorderly, throughout the release.
Balani's hope was to evoke intrigue and leave the listeners wanting more – 'Prelude' certainly achieves that effect. What's more remarkable, however, is that every element on this track was generated from a real instrument (not through software generated sound or soft synths) and the entire EP was recorded live as is, without any overdubs or corrections. That also explains why, in spite of intricate layering, the EP remains minimal – since it was recorded live, Balani had ergonomic limitations ("my hands can only do so much at a time"). Just that fact alone, in my opinion, instantly adds to the credibility of the record and to Balani's skills, serving as yet another reminder that he is, at heart, a jazz musician.
However, that doesn't necessarily mean Balani is all about improvisation and freewheeling it. On the contrary, he approaches production with precision, discipline and some degree of perfection. Each patch and sound is picked with deliberation. During his listening session at Wild City, he explained how he had a whole architecture of the sounds he wanted to use, crafted via post-its stuck on his studio wall. That's partly because he had to work with borrowed synths, but mostly because of his meticulous approach to composition. The most evident example of that may be 'Jitter' in its latest form and shape.
The track still lacks, in my opinion, a certain level of warmth and human-ness – which is ironic, considering this is meant to be a portrait of his friend and fellow drummer Jivraj Singh (aka Jiver) and a homage to their friendship. But the ever-morphing landscape with oscillating, flickering synths and jittery melodies, comes through like a narrative with varying moods and tempos, or like different chapters of a stories, as if to highlight movements through their friendship, or the many aspects of Jiver's personality. It's also in complete contrast with the following track 'Let the Light In' featuring Delhi-based singer-songwriter Kavya Trehan, which blooms as the very heart and soul of the EP.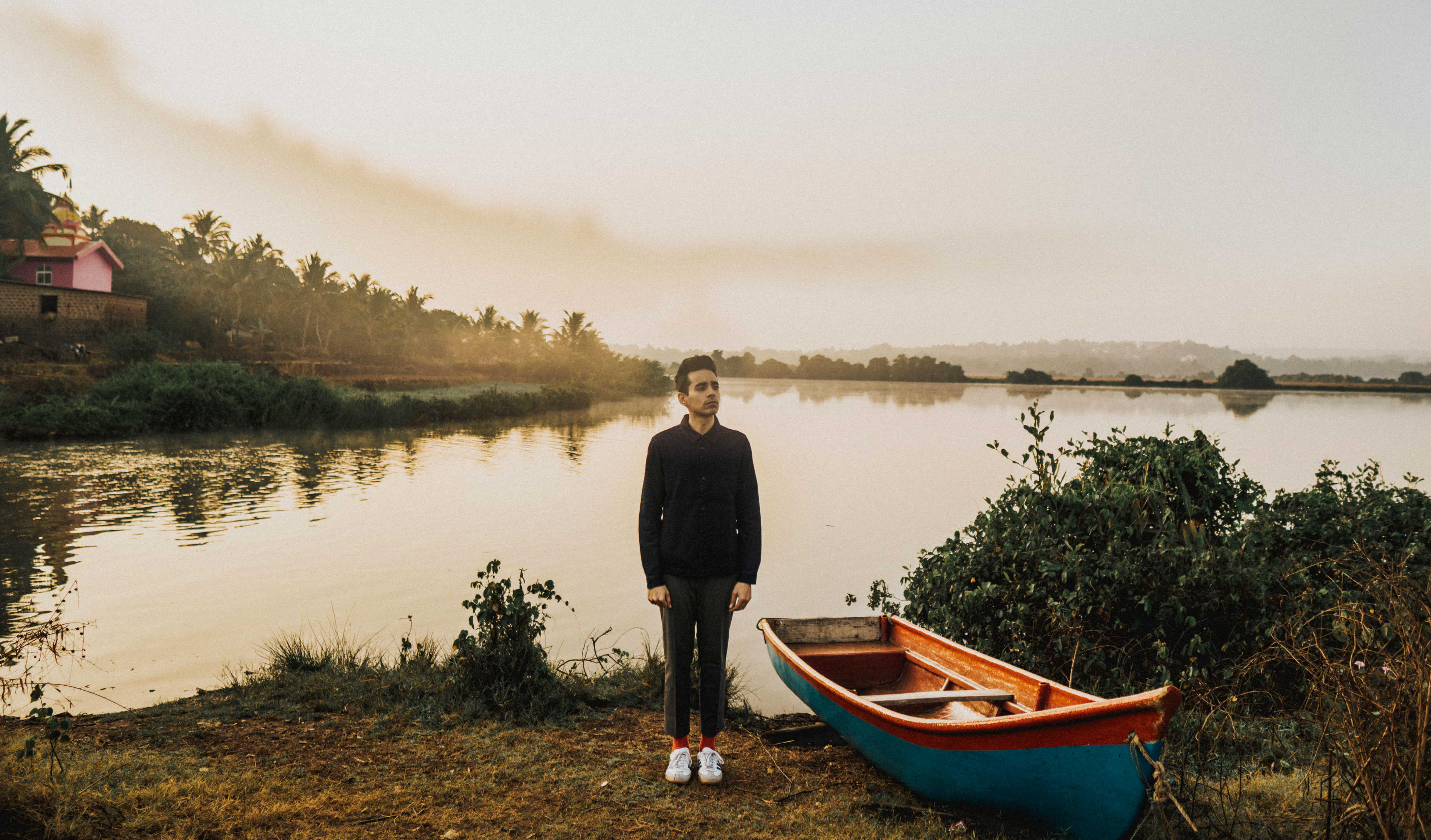 '2º' took inspiration from subjects like the impending dangers of climate change – the EP gets its name from the Paris Agreement whose long-term goal is to keep the increase in global average temperature to well below 2º – mental-health, digital existentialism, and was the musical outcome of Balani's thoughts and experiences from living in a "dystopic, apocalyptic world" (this was pre-coronavirus; Balani then meant Delhi's dismal pollution levels and "bleeding democracy"). "For me as an artist, I truly became the narrative rather than seeking one. I simply had no choice as I felt compelled, and even responsible to depict this through my music and art," wrote Balani in the description.
It's in the latter half of the EP that any such allusions bear fruit. "On days when I'm filled with all this doubt, on days when I don't know how to figure it out... let the light in," sings KAVYA's evocative, lustrous voice on the most memorable track on the EP, as if to offer warmth and safety (and a "fuzzy hug" in her own words) to Balani's turmoil and suffering. Fragile, vulnerable yet grounded, her vocals serve as a calming balm to the storm, washing over the skittish, somewhat-nervous synths at the start of 'Let the Light In' to usher in unusually concrete, structured melodies and rhythms, offering stability and hope, before Balani summons the words of Dr. B.R Ambedkar to deliver a reality check.
"Prejudice in the form of racism, sexism and casteism continues to reside in our subconscious. It finds place in popular discourse and unfortunately influences both words and actions that come from a position of privilege, entitlement and ignorance," says Balani, explaining the thought process that went behind crafting 'Dr. Escher', which samples a famous speech delivered in parliament by Ambedkar in 1966. "These words, and the ideals they espouse, are timeless, especially in this time when we need to counter these biases and the threat they continue to pose to society."
It's not just brave in this day and age, especially in the increasingly authoritarian republic of India, for an artist to take a political stance, but absolutely essential. Musically, with a somewhat vague structure and muted pandemonium, 'Dr. Escher' might have been a forgettable track (certainly not the finest sonic moment on the record) even though Balani took inspiration from MC Escher's inverted images and, rather impressively, inverted the harmonies on the piano. However, in ways, it speaks the loudest, causing not only listeners to take a pause and reflect, but also revealing Balani's fragile mental state, his empathy, his pain, the guilt he felt as he struggled to come to terms with his own privilege. It tells the story of an artist truly affected by the times, earnestly doing his bit, whatever he can, to capture them and perhaps spark some change.
Balani himself confessed at our listening session: "I think the beauty of making music, personally for me, is really capturing time. I really want people to look back and say this was created in this specific time and it reflected certain things... My idea as a composer is just to do justice to how I'm feeling and see if I can really translate it into music."
His vision manifests itself mostly hauntingly on the achingly beautiful title track and EP closer. Bearing a starkly different sound from the rest of the record (and with admitted influence by Nils Frahm), with the exception of the use of synths to shape the ambience, the track is crafted solely with a piano and a trumpet – also marking Balani's debut as a pianist and trumpeter. Kindness, warmth and solemnity pour from Balani's heart into the raw, lilting notes of the piano and the poignant strains of the trumpet. Listening to the song, at times, feels like an invasion of his privacy, almost as if one were intruding on a deeply personal moment. And it may well be – Balani wrote the song for Naima, his 3-year-old niece, in the hope that he could portray a different imagined reality (preferably a positive one) of what the world might look like when she grew up. It was his attempt to translate the ongoings of the world into the only medium he thought suitable for a little child – music – and to reassure her that he was thinking about their collective futures and talking about the important issues of the day, even if through art and music.
And that's the moment that brings the EP, a suite comprising starkly varied movements (both sonically and thematically), together. It isn't Balani's proficiency, his musical prowess, his experimentation with electronic music or his meticulous attention to detail that stands out about this record – it's the vulnerability and fragility he exposes in the pauses between the notes; it's his turmoil and his decision to engage with it sonically; it's his suffering, his pain, and his hope, soaring through each note, each patch on the EP; it's his reflection on the times we live in, his attempt to try and understand the world through music, to try and make sense of it. Though he started off shy, Balani gradually offers himself up to his audience, naked, exposed, vulnerable, with each track further opening a window to his conscience, to his mind. And instead of burning out and signing off with a bang, he gradually trails off, fading into the solemn notes of a piano and synth, into the sounds of the world slowly breathing.
x
x
Words: Satvika Kundu
Images: Mohit Kapil
Tags
Join Our Mailing List