Abhi Meer Offers Live-Streamed Installation & Performance With 'isoxia'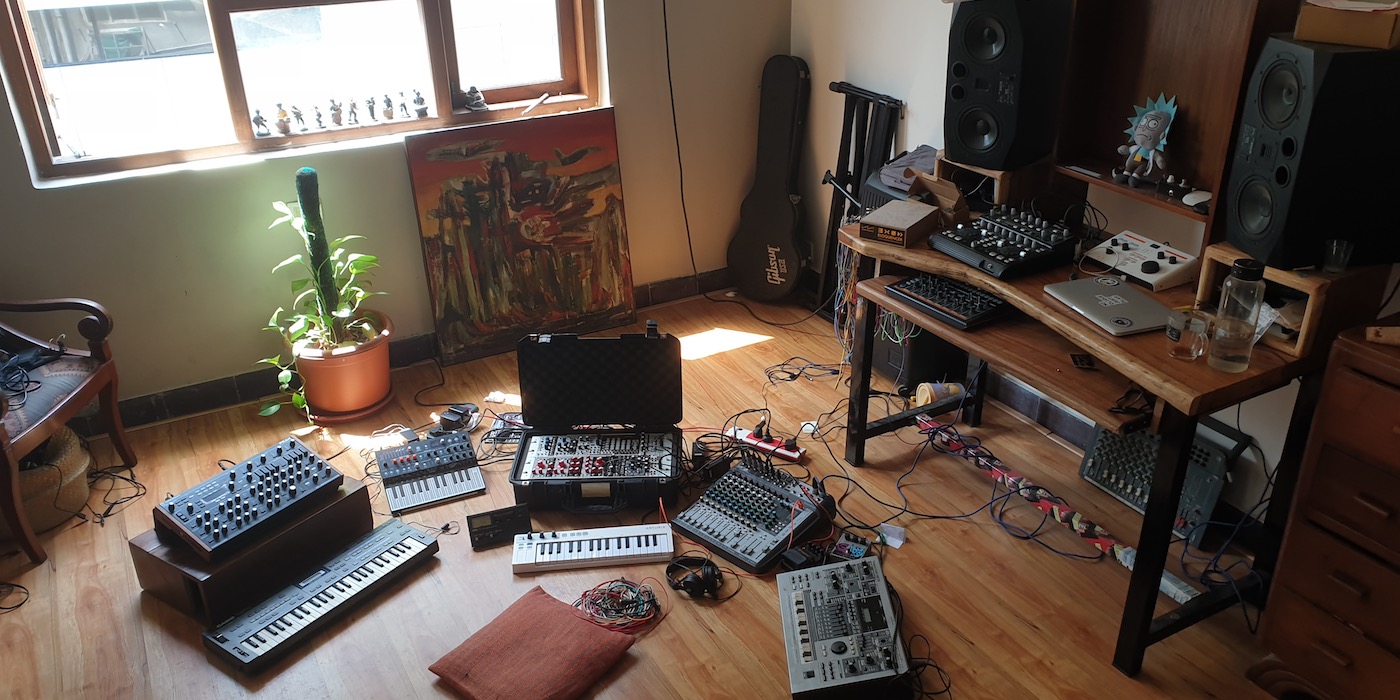 3 August 2020
Abhi Meer found himself increasingly dissociating from the world around him since the start of lockdown, receding more and more into the comfort and activity of slow-moving drones and esoteric experimentations with ambient sound. Inviting the audience to tap into that sense of privacy and comfortable isolation or to peek into it for a "Truman Show-esque experience", the Mumbai-based DJ, producer, radio host and sound artist has announced the installation and performance 'isoxia' in collaboration with the contemporary art space The Method.
As part of 'isoxia', Abhi Meer has recreated his bedroom in the gallery of The Method Art Space and will be broadcasting a CCTV-style video and audio from the installation while continuing his sonic excursions on modular and non-modular synthesisers for four hours each day between August 3-7. Alongside streaming the broadcast live, the audience can also visit the installation at The Method Art Space by making prior appointments.
The complete 20-hours of performance and sounds from the 5-day exhibition will be recorded and are slated to receive a physical release in collaboration with visual artist Nayana Keswani who will be painting the exhibit remotely from New Delhi.
Instead of striving to recreate the vibrancy of live events over the limited platform of live streaming as most virtual events have, 'isoxia' focuses instead on sharing the intimacy of our private spaces that the pandemic has confined us to.
You can tune into the live broadcast via Method Art Space's Youtube from 4PM to 8PM everyday between August 3-7. For more information head to Abhi Meer's artist profile and The Method's website.
Tags
Join Our Mailing List