Ex-Foreign Beggars Frontman Embraces His Roots On New Project: PAV4N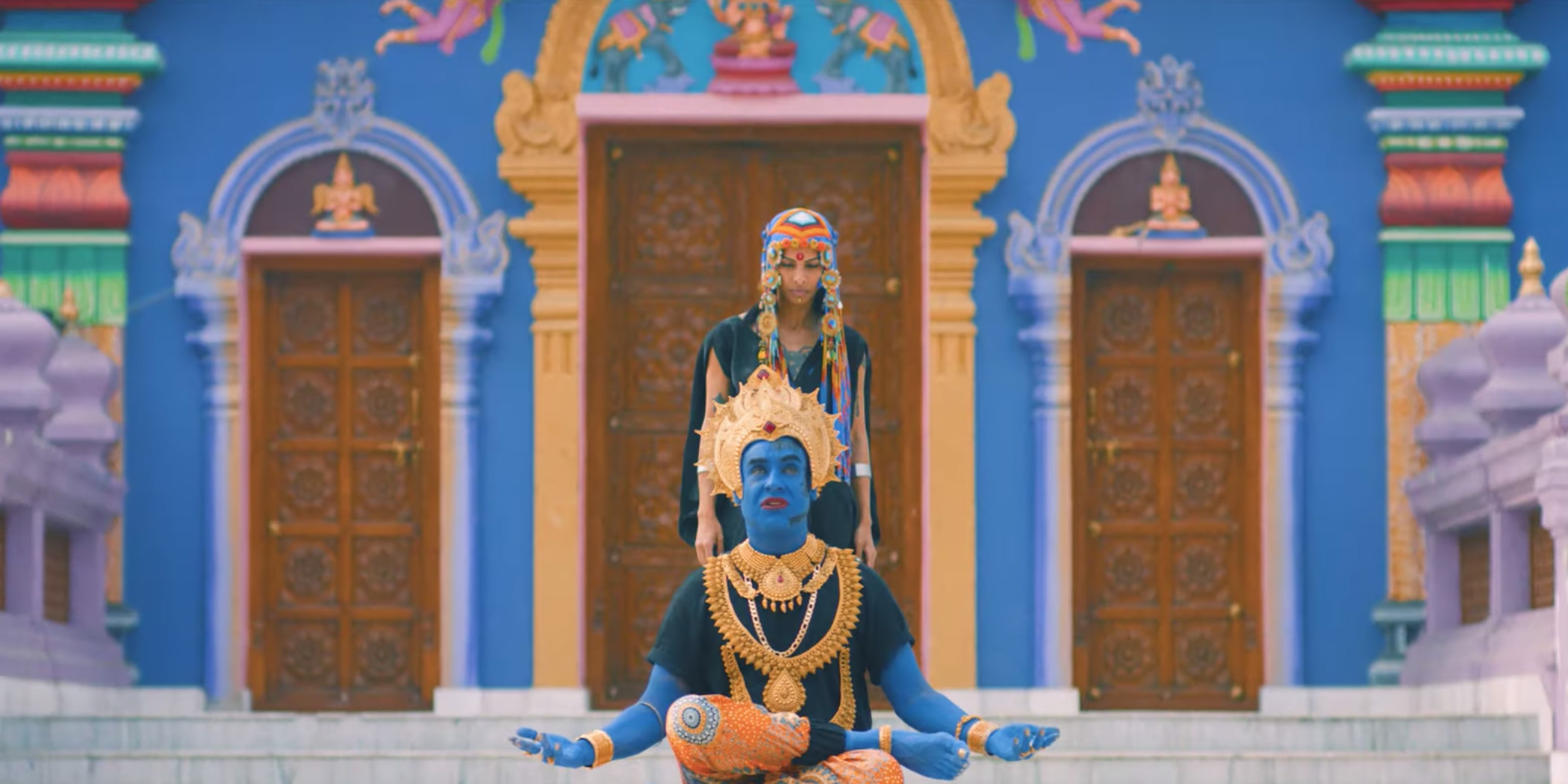 6 March 2020
Prolific hip-hop and dubstep group Foreign Beggars, after nearly two decades of existence, disbanded in December 2019. It was a dismal moment for their fans, but came with a silver lining – their former frontman has now reincarnated himself as PAV4N (to be read as Pavan) for a new solo project, which debuts today with a music video.
Taking inspiration from the aesthetics of blue-skinned Hindu deities like Krishna, Kali and Shiva, with roots in Indian mythology and the various themes and concepts that surround it, the artist has envisioned this new project as a "living art piece". That also explains his disconcerting, unique new avatar, through which he hopes to tie his cultural roots with his love for hip-hop.
"The colour blue is associated with 'all-inclusiveness', the vastness of the sky, ocean, power, time and space and is in my eyes symbolic of our oneness with the universe," he explains. "As PAV4N, the fact that I can really explore my history and heritage through artistic expression – beyond just the music – has given so much more dimension to how I can express my message and opened so many new doors to collaboration, whether through visuals, fashion, and art."
Keeping with this ethos, PAV4N's debut single 'KARMA' with its hard-hitting, profound verses that tackle the evils of late-stage capitalism and inequality, puts on display his undisputable credentials as a rapper. Credit is also due to 2NV, the Leicester-based producer responsible for the thumping 808s, mingled with samples from Indian traditional instruments.
"The song is about self-empowerment and understanding that everyone needs to be the change they wish to see," says PAV4N, adding, "With all the information we have, we could fix many, many problems, however there are too many people with power who would gladly watch it burn to turn a profit."
The track is accompanied by an intriguing video directed by Bombay Arthouse, that was shot in Vrindavan, Mathura, Shergarh and New Delhi, and really serves to highlight PAV4N's behrupiya-like aesthetic.
This is only the first of several releases by PAV4N this year, who also has a series of theatrical live shows with launch events in India, UAE, UK and US in the works, complete with bespoke visuals and motion graphics. Follow him on Facebook to stay updated.
Watch the video for 'KARMA' below:
Image: Video Screenshot
Tags
Join Our Mailing List