Tre Ess Voices The Trials & Tribulations Of Life In Jharkhand On 'Sipping Off Troubled Waters'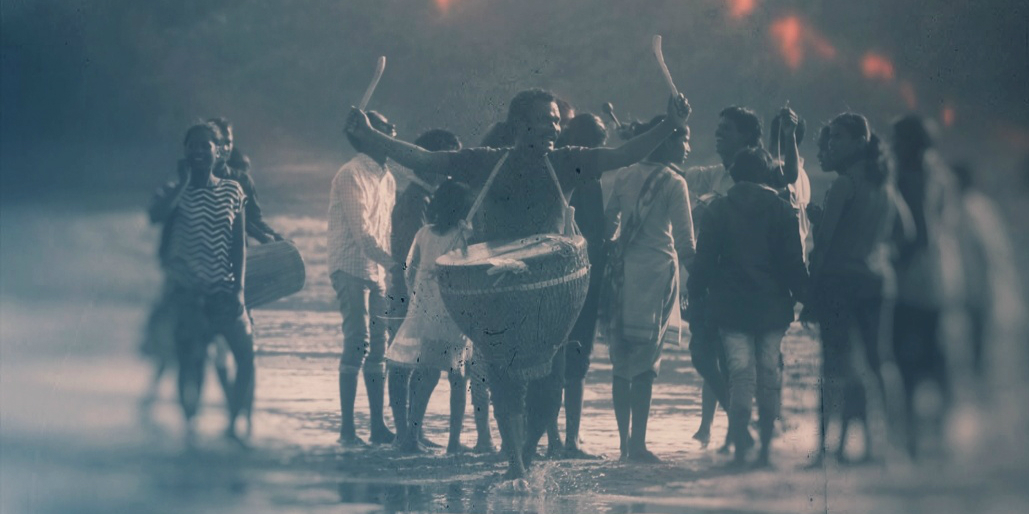 23 March 2020
In spite of India having a massive tribal population – tribal people constitute about 8.6-percent of the total population – there is little that's known or understood about their lives in urban, metropolitan cities. Sumit Singh Solanki, a producer and MC from Ranchi, Jharkhand, who goes by the moniker Tre Ess, attempts to fix that on his sophomore EP 'Sipping Off Troubled Waters' (released via nrtya), by offering a modern, accessible outlook at life in a predominantly tribal region.
Troubled by the lack of representation in modern society of people living in Jharkhand, Solanki designates the task to himself, using his voice and music to air the trials and tribulations they face on a regular basis. Consequently, he dubs his EP a "crash course for anyone looking to understand what goes on in the tribal heartland of India", as he explores his experiences growing up in Jharkhand and pays homage to the resilience and spirit of the people around him.
Co-opting the contemporary sound of alternative, lo-fi hip-hop and even trap, Solanki uses Jharkhandi and Northern African sound recordings and samples to drive his narrative over 8 tracks, making for an end-result that's distinctly personal and unique, particularly on tracks like 'Fakir' and 'Troubled Waters'. To make things more interesting, he claims to never pre-determine a lyrical theme or narrative; instead, his lyrics are entirely improvised, a stream of consciousness simply guided by his beats. One can observe this in the cohesion between his production and easy-flowing rap (though the former certainly emerges as his stronger suit), which is inspired by his own life experiences and people around him.
Listen to the EP below:
Tags
Join Our Mailing List