"Leaping Into Whatever I Don't Know": Kohra On Rediscovering Cultural Heritage, 17th-Century Poetry & Eternal Themes On 'akhõ'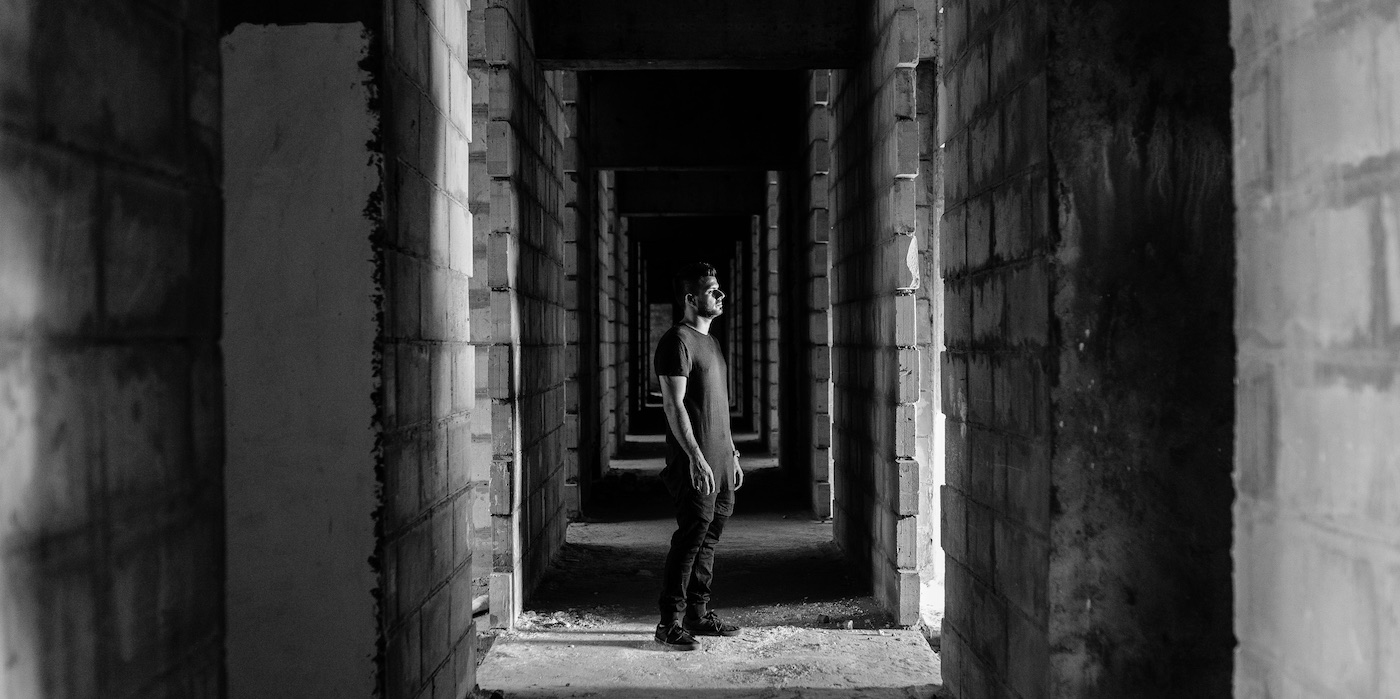 18 July 2020
Madhav Shorey aka Kohra was in Mauritius for a gig when he decided to take a break, relax and meditate in the island's serene natural landscapes. Out of nowhere, the meditation session left a name stuck in his mind: Akhõ. Following the strands revealed by his subconscious upon his return, he discovered that it belonged to a 17th-century poet from Gujarat, who was also known as Akha Bhagat. With most of Akha Bhagat's work in Gujarati, there wasn't much more Madhav could find but for a single second-hand copy of the poet's translated works being sold in the U.S. When his purchase finally made it to him after 2-3 months, Madhav found the verses in the book tying together all the thoughts and experiences occupying his mind at that point in his life. "It was some sort of weird connection to his work that I kind of was drawn to him even before I read any of his poetry. Then when I read it, a lot of his life experiences seem to be similar to mine," the DJ, producer and label-head tells me over the phone. Two and a half years later, Madhav has tied together the long-time-coming first album of his experienced and illustrious career with the same thread, dedicating it to and christening it: 'akhõ'.
The seed of the 10-track record wasn't planted at the uplifting moments of mystical discoveries, but from the lower and darker phase of life that preceded it. "It was two and a half years ago when I started some sort of new chapter, a new beginning in life that I could tell. It didn't start from the most amazing place because I was generally just going through a hard time trying to understand what's going on with the music scene. I also had personal issues. I also felt sick," says Madhav, giving an answer I didn't expect from one of the most central figures of India's independent music space. Alongside being a premiere DJ and producer, Kohra sits at the helm of Qilla Records, which emerged as the go-to place for the burgeoning minimal and melodic techno proponents of the country. He was widely recognised and respected for all of that by 2018 and was then just a year away from his chart-topping 2019 EP 'Acid Kidz'. Yet here he was confessing to having a "hard time trying to understand what's going on with the music scene."
After establishing a well-recognised musical empire, the New Delhi-artist had begun to feel bogged down by the routine of it. While he continued to successfully engage with the music space, he grew increasingly dissatisfied with its tenaciousness for chasing trends and separating everything in exclusive boxes – much unlike the crossover of genres that excited him in his formative days. "Finally, I just cut off from all these external influences and just started to do my own thing and traced myself as to why I was feeling this way and what was going on. That led to a huge change in my life in general," recites Madhav. "That was the time that I quit eating meat, stopped having milk, stopped drinking and doing any other substances. I started meditating and started writing music just for the joy of it – going back to what I felt when I was much younger and starting out in the industry."
While Madhav still continued to push out singles and remixes tailored for the dancefloor, the change in lifestyle and the journey of self-discovery sparked off music different from anything he had created before, and to his friends and colleagues at Qilla, unlike anything they had heard before. Gradually, this very personal sound started to inhabit an entirely separate space and took the shape of an album clocking above an hour. "Usually, I am trying to just make music and make that sound good. Here it was more like self-discovery and a documentation began with music," adds Madhav.
For a record born through "personal self-inquiry and asking the most serious questions that most people don't have time to ask themselves", through meditation, discovery of 17th-century mystic poets, and a lifestyle that now includes studying Upanishads three hours a day, you'd expect it to be replete with tamboura drones, sitars, chants etc. – but Madhav relies on none of those clichés. The music on 'akhõ' harkens to, if anything, the wide domain of electronic music during the first five years of the century, around the time Madhav was transitioning from being a drummer in rock bands to a full-fledged electronic musician. You won't find the ominous four-on-the-floor musicality most associated with his past releases, nor will you find an overtly meditative sonic space expected from a work exploring spiritual themes. Yet, with its immersive tension and staple electronic music elements like the TB-303 arpeggios of acid on 'Ananta Tarapatha' and the frenzied breakbeat on 'Kaal', 'akhõ' is undeniably Kohra. The producer does not so much reinvent himself or dissociate from the past, as much as he utilises all his acquired musicality to offer a more personal sound which translates the themes of spirituality and self-awareness that he has learned, into a musical form. Each track on the album explores and is named after a concept that Madhav has approached in his learnings and found discussed in the poetry of Akha Bhagat.
According to Madhav: "All the things I speak of are things you find in many different texts but they are always behind legends or behind philosophy or behind very overly philosophical things which I wanted to stay away from. But I did want to communicate the same message, and my instrument is music." He continues: "A lot of people say the same thing that I am trying to say but I just wanted to do it through a very free musical space as opposed to something preachy. I wanted to present that learning of mine through the album in very subtle ways. It was a creative force that helped me put this whole story together. All the subjects that I speak of in it, I have experienced in my life personally."
This musical reflection of learned concepts doesn't come out of nowhere either. Madhav had attempted to explore them previously through the 2018 release 'Maaya' and even 'Vedanta' from his lauded 2019 EP 'Acid Kidz'. Yet, the outings on 'akhõ' takes him to uncharted territories. "I think this one documents my direction leaping into whatever I don't know. I want to work on things I don't know. So I'd rather now go and take my music into an ambient space or into a live environment – I don't know! The only thing I know is that I don't want to try out things that I've already done," he adds.
Consequently, the 10 tracks arrive detached from a single style, unfitted for playing back to back in a DJ set by Madhav's own admission (though, that didn't stop respected DJ John Digweed from playing five of them on his weekly livestreamed sets last month). Instead, they are encapsulated by their shared intention of documenting, according to Madhav, "the mutation from my previous self to my new self... It is about what I have learnt and how I can document it in my music." The tracks are underlied by an authenticity and sincerity that's more felt than audible, which you get when an experienced artist creates from a personal and emotional space, instead of an intellectual one.
"I am in a position now where I really want to interpret these amazing philosophies which for me are the truth, which is actually really amazing once you understand and get the point of where we are and what kind of a powerful culture we are as Indians. I am fully drawn to that because I don't see this anywhere else and we're sitting on it," recites Madhav, elaborating on his choice for the subjects of each track, their titles and even the name of his label.
Although the "spiritual" themes on the record may slip under the radars of those used to hearing such ideas manifested in cliched drones and traditional timbres, 'akhõ' is a notable instance of a member of modern counterculture connecting and interpreting themes from his cultural identity and heritage through the kind of artistry most honest to him – just as Akha Bhagat did in the 17th century as a Bhakti poet. "I really want to stand proud for the country and what it has to offer, and this is an ongoing process," says Madhav. "We have more Indian producers releasing works on the label which I'm so happy with, but I really want to get into the room and rediscover ourselves as a cultural community. I feel like this is the kind of authenticity that I find missing and I'm trying to find it myself and hopefully also help other people find their own."
Words: Amaan Khan
Tags
Join Our Mailing List