Exclusive First Listen: Dolorblind Unveils The Atmospheric Extreme Of Upcoming EP 'Forbidden Fruit' With 'Bloom'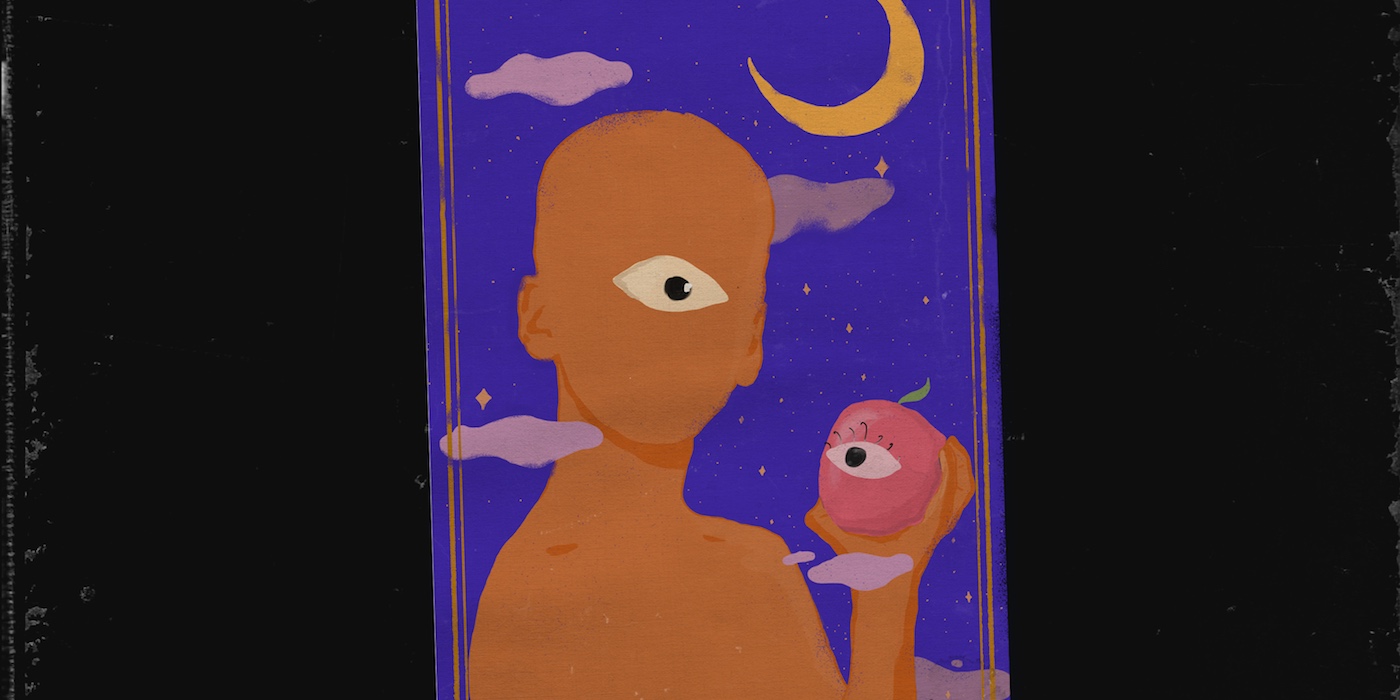 25 November 2020
Rohan Sinha aka Dolorblind is no stranger to the members of India's alternative music scene, being a constant part of it through his work as a performing musician, a core member of the collective Jwala, and a visual artist (having also contributed to Wild City in the past as the latter). However, the New Delhi-based talent has been relatively silent, in terms of releases, since his 2017 EP 'Dolores', dropping only scattering of singles. Making up for that silence, Dolorblind is returning with a 7-track EP 'Forbidden Fruit' – capturing the varying shades of his life in these years with brooding basslines, deliberate tempos, grand dramatic arrangements and engulfing textures.
Giving a peek into the EP, the producer is sharing the single 'Bloom' ahead of its release exclusively via Wild City.
"In these 3 years, I was documenting my feelings, emotions and memories by making music. Every time I was going through something, I tried translating it to music – kind of like writing a diary," Sinha tells me over the phone. "At the end of these 3 years, I realized I have a collection of my memories, which I felt can be presented as an EP." Consequently, 'Forbidden Fruits' reflects both dark and redeeming moments of Sinha's recent years for an emotionally dynamic journey. The first draft of the EP's sprightliest number 'Control Your Anxiety', for instance, was born out of an anxiety attack that kept him awake one early morning, which he used to make music as a way of stabilising his mental state at the time. The soft and placating 'Bloom' is likely the opposite of it, representing the other end of the range of moods Dolorblind depicts on 'Forbidden Fruit'.
"The major thought involved in 'Bloom' is being at peace and staying calm. It's about being patient and believing that good times will come and try to enjoy the present and not turning a blind eye to the good things around you," he says about four and a half minute-long composition which focuses on atmospheric percussive crepitation and chiming melodies in the first half before sneaking in a rhythm-centric crescendoing four on the floor musicality.
Remarking at being particularly inspired by downpour and monsoon, Dolorblind recalls how the track's kernel came to him while walking home from a gig one rainy night and feeling particularly calm. "It is an amalgamation of nature and a celebration at the same time, mixed together in the form of music."
'Forbidden Fruit' releases on Friday, November 27. Listen to 'Bloom' ahead of its release below and head to Dolorblind's artist profile for more information.
Words by Amaan Khan
Artwork by Dolorblind
Tags
Join Our Mailing List