Exclusive First Listen: '108.9' & 'What Thing' From Drum ani Bass' Upcoming Album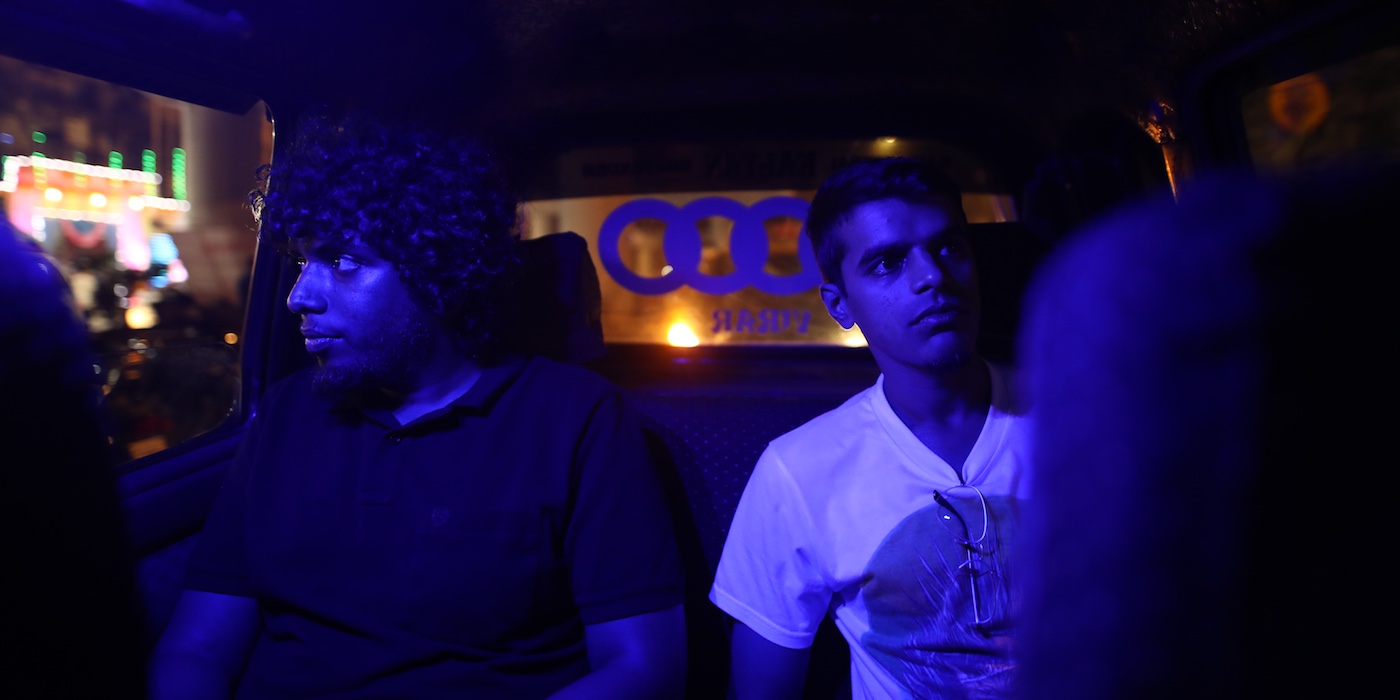 18 December 2020
"Drum ani Bass asel, then Party in the Parel" (When Drum ani Bass will be there, There'll be party in the Parel)
DJ Kaale shouts it as an MC on 'What Thing' between the fiery dance of Nathan Thomas' wobbling gritty bass and Dhir Mody's rhythmic assaults – which Kaale introduces as a "sarvajanik mohatsava" (public festival). That, in itself, is a fitting introduction to the music of Drum ani Bass, Nathan and Dhir's live D'n'B duo.
Inspired from the likes of NERVE / Jojo Mayer, Venetian snares and a wider shared musical appreciation, the pair channels an unfalteringly honest Indian emulation of D'n'B, jungle and glitch on their upcoming album '1403' – the first two singles from which, namely '108.9 feat. Ron Cha' and 'What Thing' feat. DJ Kaale', you can listen to exclusively on Wild City ahead of the album's release on December 20.
"It's not like we want to replicate the UK drum 'n' bass sound. We love it so much. It's about the experiences we are going through here every day together as a band and how we release this tension through the music," Dhir tells me over the phone. "Living here is constantly shaping our arrangements, the sounds we want to put and our playing. As a result, all of that is something that is from Bombay. It might not be sounds of Bombay but sounds from Bombay."
The opening numbers set the tone plentifully, stitching together the British accent-heavy opening monologue, as Nathan and Dhir ride in a frenzy over keyboardist Ron Cha's ethereal work on '108.9', to DJ Kaale's quirky characteristically Indian/Marathi shout outs on 'What Thing'. The marriage of cultures is what defines the duo, reflected even in the "ani" (Marathi for "and") sandwiched in their name, and the artwork and visual identity by Sachin Bhatt, who borrows from local elements and illustrates the organised chaos of the music and its originating city.
Yet, Dhir argues that all of it came naturally, just like the array of collaborators that contribute to the album, including Azamaan Hoyvoy, Vasundhara Vee, Yung.Raj, Warren Mendonsa, Sid Sirodkar and the late Karan Joseph. The drummer explains how the music was born out of Nathan and him jamming between the constant experience of living in Mumbai, constantly recording them and then developing them as compositions which absorbed the ideas provided by their friends around them. Resultantly, '1403' packs live energy with the meticulousness of carefully composed tracks and a rich tapestry of musical voices which set each track apart, turning the final product into, as Kaale rightly describes, a festival.
Listen to '108.9' and 'What Thing' below, ahead of the release of the album '1403' on December 20. For more information, head to Drum ani Bass' artist profile.
Words by Amaan Khan
Image by RC Photography
Tags
Join Our Mailing List