Exclusive First Listen: 'It's all a monotonous game' By Sanoli Chowdhury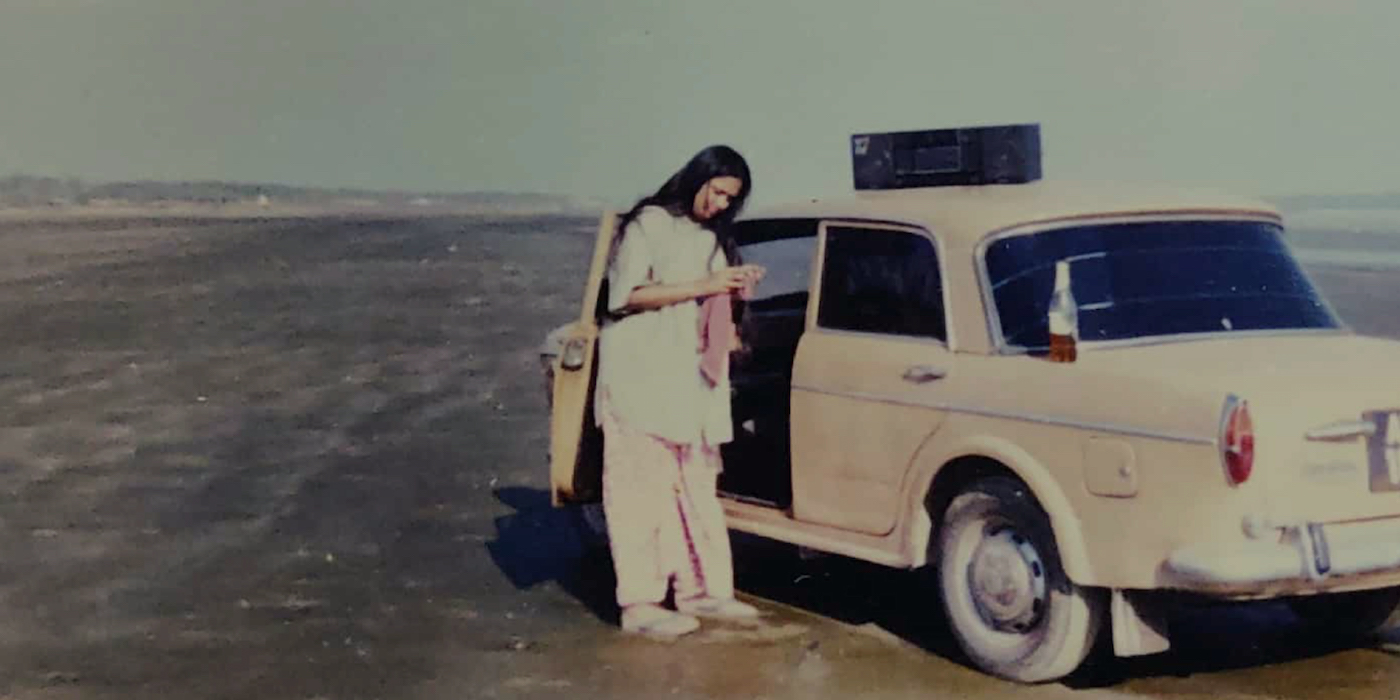 13 February 2020
Intentionally or by virtue of the limited resources she works with, Sanoli Chowdhury has nearly mastered playing to her advantages as a bedroom producer. The Bangalore-based singer-songwriter has unabashedly kept her tracks rough around the edges and packed with lo-fi elements for over 2 years of actively releasing over SoundCloud, keeping her production just as raw as the direct emotionality of her songwriting. Devoid of pomp and fearlessly ready to falter, her tracks showcase a refreshing vulnerability – by merit of which the young musician was signed on by London's United Sound Entertainment, after being introduced to the label by REProduce Artists founder Rana Ghose.
Even as the Kolkata-born musician grows beyond being a SoundCloud artist and finds a home at an international label, she retains her penchant for keeping things intimate and economical, channeling it perhaps at its finest on her EP 'It's all a monotonous game', which officially releases tomorrow but is available for an exclusive listen with Wild City until then.
"The great thing about this EP is that the songs were my first step into understanding what my sound could be, since this area has always been ever-changing," says Chowdhury. The 5-track release takes layers of Chowdhury's fingerstyle guitar playing and utilises them like ambient pads upon which she lays down her confessional musical letters, detailing love and loss and the toll they take on a person.
"I find myself constantly venturing into new tones and experimenting with what I am capable of creating. Interestingly though, I have been able to find my love for ambient, monotonous and repetitive elements," says Chowdhury. This love for the "monotonous and repetitive" came at the opportune time for Chowdhury, synchronising perfectly with lyrics like "he's holding her hand… again / she's breaking his heart … again", which are just as profound and minimal as her instrumental arrangements.
Ultimately, the calmness and lack of drama in the EP's production, and the messages in its lyrics and its very title all come together to convey the numbness and acceptance one develops toward emotions like grief and loss during one's healing process after having a relation fall apart.
"I do hope [the EP] evokes a sense of acceptance by its listeners; life is messy and that's its beauty," says Chowdhury.
Stream the EP below and head to Sanoli Chowdhury's artist profile for further information.
Words: Amaan Khan
Tags
Join Our Mailing List