'Go Corona Go': Indian Producers Make Music Out Of Viral Coronavirus Video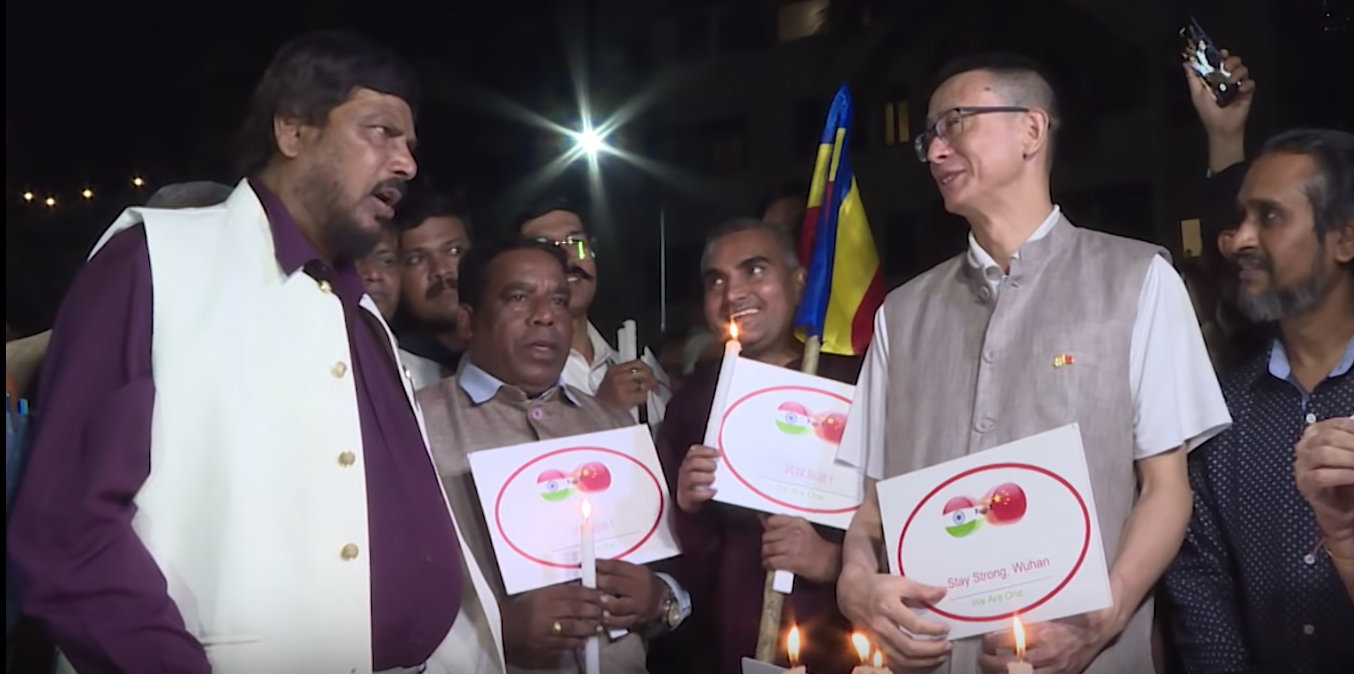 17 March 2020
Coronavirus has hit the world hard, particularly the music industry who are having to face debilitating losses of revenue and income because of social distancing and isolation. However, while the world grapples with the horror and hysteria brought on by the virus, producers from the alternative music scene in India are trying to spread cheer, with good humoured sample flips of the now-viral 'Go Corona Go' video.
The video (posted below) showed Union Minister Ramdas Bandu Athawale – the Minister of State for Social Justice and Empowerment – and the Chinese Consul General in Mumbai, Tang Guocai, surrounded by a group that had gathered to raise awareness about COVID-19, by chanting the slogan "Corona Go, Go Corona", almost as if to tell the pandemic to go away. As expected, Indian social media was instantly consumed by the incredulity of that moment, and memes of the video soon spread like wildfire.
Three days ago, Mumbai-based producer Sandunes chimed in with a witty music flip of the video, and inadvertently propelled a movement that is fast taking over the music scene.
This isn't the first time Sandunes used her MIDI controller to poke fun at a viral video. For the past couple of months, she has been humouring similarly viral videos that were prompted by socio-political movements in the country – for example, Jaggi Vasudev's ill-informed comments on CAA and NRC, and Donald Trump's infamous speech from his visit in India – with sample flips of the videos. However, this time she also tagged bassist and producer NATE08, writing "your turn", who in turn posted his own take to the challenge (we're now going to call it that).
Over 10 producers, including Oceantied, Yung.Raj, Hedrun, Corridors, Brij Dalvi (of Three Oscillators and zzz), Dhir Mody (from Drum ani Bass), and TRODD, have now hopped on the wagon with their own versions, spanning various genres such as footwork, trip-hop and dubstep, offering not only a moment of respite from the turmoil, but also advocating one way musicians can beat isolation.
Listen to some of the 'Go Corona Go' flips below:
You can listen to more flips by following these links: TRODD, Manan Agarwal, Harvey Harrison, Ransom David, Aerathe Rajeev.
Send us your versions of the "Go Corona Go" video on our Instagram DM, and we'll add it to the piece.
Words: Satvika Kundu
Tags
Join Our Mailing List