2021 In Review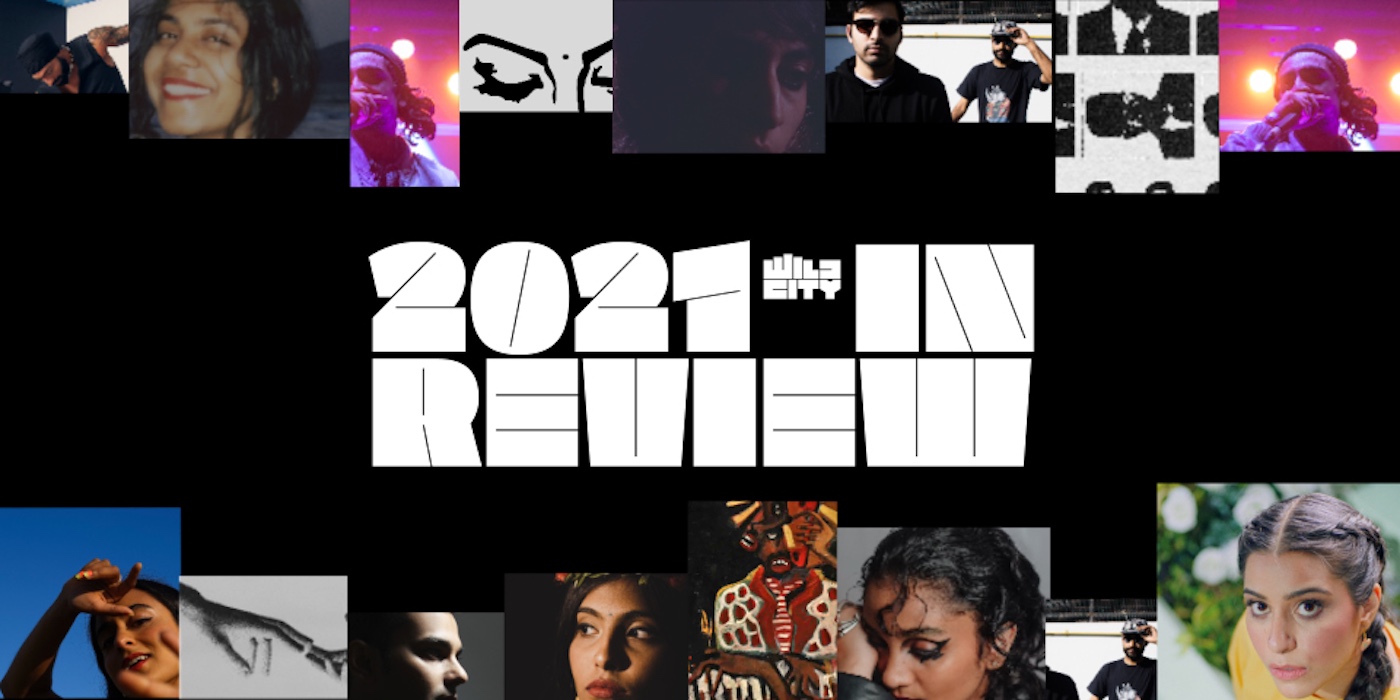 3 February 2022
2021 entered with nearly all of the problems of 2020 and nearly none of the creative energy that those problems had inspired the previous year. While the start of the pandemic and its lockdowns last year had come with a burst of creative energy among music creators who used the lockdowns to revitalize back-burner projects, found newer ways of collaborating, and distilled their introspection into songwriting, the changes brought about by the pandemic started to feel stale in 2021. Add to that the deaths, despair and desperation that came with the delta wave in India, and a slight dip of extensive works coming out of the South Asian alternative music scene prove more than understandable.
However, it was also the year the music community stopped waiting for "the new normal" and tried to create a nightlife safe enough for global health emergencies – with boutique festivals experimenting with hosting smaller gatherings for more wholistic experiences, local promoters relying on homegrown lineups, and event-throwers putting more focused steps on creating online events, which continued to make knowledge more accessible. Though the regurgitation of DJ-focused lineups, at weekend parties and one-day mega-events – especially in Goa, where a good chunk of nightlife's stakeholders have moved during the pandemic – began to dull the excitement around domestic talent near the end, new independent labels like Export Quality Records, KRUNK Kulture, Dynamite Disco Club and Cape Monze Records continued to relentlessly platform new voices throughout the region. At the same time, the land of new music never ceased to sprout fresh offerings that contributed to milestones in individual careers.
To help you reflect and catch up, if you need catching up with it all, we are showcasing the key highlights from the year along with artists whose journey it has been a pleasure to bear witness to in 2021:
COVID-19 Relief Fundraisers
While at the time it only appeared as a drop in an ocean of bad news, in hindsight, it's heartwarming to have seen the variety of efforts by artists and event organisers to help India cope with the devastation of COVID-19's second wave during the summer. While government and healthcare systems began to collapse, creatives like Arushi Jain, Sandunes and Parimal Shais raised aid funds by selling sample packs, Digging In India sold vinyl records, Discostan sold prints, Animal Factory Amps sold eurorack modules and pedals, and artists like Abhi Meer, Peter Cat Recording Co. and The F16s donated proceeds from their music sales. Organisations like OKListen! also donated to the cause while the likes FTC Delhi and Cymbal hosted invited donations via live streams and social media campaigns.
Just like 2020, musicians continued to band together for fundraising compilations. While Pooja B, SNAD, Nikki Nair and other like-minded producers residing outside of India came together on 'We The People', artists within the region like Arjun Vagale, Ankytrixx, BLOT!, Kohra and Murthovic provided a snapshot of the country's electronic music scene on 'S O S', raising more than 3 lakhs INR towards the cause of helping the country during the health crisis.
Check out our list of COVID-19 relief efforts by independent artists here.
Arjun Vagale
While 'S O S' was a collective effort, it included notable contribution from producer, DJ and label-head Arjun Vagale. However, it wasn't the only highlight of the year for the New Delhi act. The techno veteran and frontrunner, though no stranger to establishing milestones, made 2021 stand out in his career by releasing 'Exit Fragments' the first solo LP of his career, which spans more than 25 years. That too, with the support of towering genre legend Jeff Mills, who released the album on his reputed Axis Records. The 10-track release neither maintained a retrospective outlook, nor tried to subvert it, but instead focused on the timeless elements of minimal techno, which Vagale offered in addition to his ambient and noise excursions as AsymetriK.
Read our interview with Vagale and Mills for the review of 'Exit Fragments' here.
Support For Farmer's Protest
COVID-19 wasn't the only notable headline in India that carried on from 2020 into 2021. The large-scale protest against the farm laws which started in August 2020, carried on into the year, gaining momentum and eventfulness, and, fortunately, proving successful when the government agreed to repeal the controversial laws. During the process, the farmers resiliently sitting-in and their families back home were offered sympathies and support from various sources, including independent musicians.
New York-based label Sub(continental) Sonic Arts released a compilation entitled 'Vol 1 - Inquilab', featuring female, non-binary and gender-fluid sonic artists of South Asia and its diaspora, including GoodMostlyBad, raia, ShA, Krithi and Gnarly, to raise funds for the cause. Meanwhile, UK-based collective Daytimers and L.A.-based party series No Nazar came together to host a fundraising 24-hour livestream that featured everyone from Nabihah Iqbal and Raveena to DYNOMAN and Yung Singh, raising more than 11,000 GBP.
Daytimers, Arooj Aftab & Championing Of South Asian Diaspora
Daytimers, the British collective which launched officially in 2020 to honour and revitalize the legacy of South Asian party goers and throwers in the UK and beyond, saw a meteoric rise in 2021 as it consolidated its community by co-organising the highly successful Dialled In festival and found itself championed across platforms such as Boiler Room and Mixmag, who dedicated an entire series to South Asian talent.
While Mixmag's coverage put greater light on the diaspora experience and talent found in its proximity of the British islands, the highlighted artists and parts of the series brought some local talent to the fore.
At the same time, the most notable share of global recognition was received by US-based Pakistani artist Arooj Aftab, whose neo-Sufi, jazz and Hindustani classical work with her third studio album 'Vulture Prince', not only earned plaudits from the likes of Barack Obama, The Guardian and Time but also earned her two Grammy nominations including 'Best New Artist'.
Cape Monze Records
At Arooj Aftab's homeland of Pakistan, while recognised stalwarts of alternative music like Natasha Noorani and Towers continued to contribute laudable records, the country benefitted from the start of Alien Panda Jury-headed label Cape Monze Records. The platform provided a polished representation to the diversity in Pakistan's independent music, highlighting ditsy folk-pop to techno while also co-hosting a full-day live event 'Good Scene' in Islamabad.
boxout.fm
Closer to India, boxout.fm, the New Delhi-based community radio that's been a consistent defining presence in the country's independent music space, made deeper in-roads with the global community. The radio station partnered with Celtronics in Derry to highlight live acts and selectors from Delhi alongside their counterparts in Ireland, participated in a global radio space exchange on World Music Day, rallied alongside Radio Al-Hara to raise voice in support of Palestine when the country suffered under heightened aggression from Israel, and also hosted its own fundraiser livestream which raised more than 8 lakhs INR towards COVID-19 relief.
Revisit our feature looking at community radios rallying voices in support of Palestine here.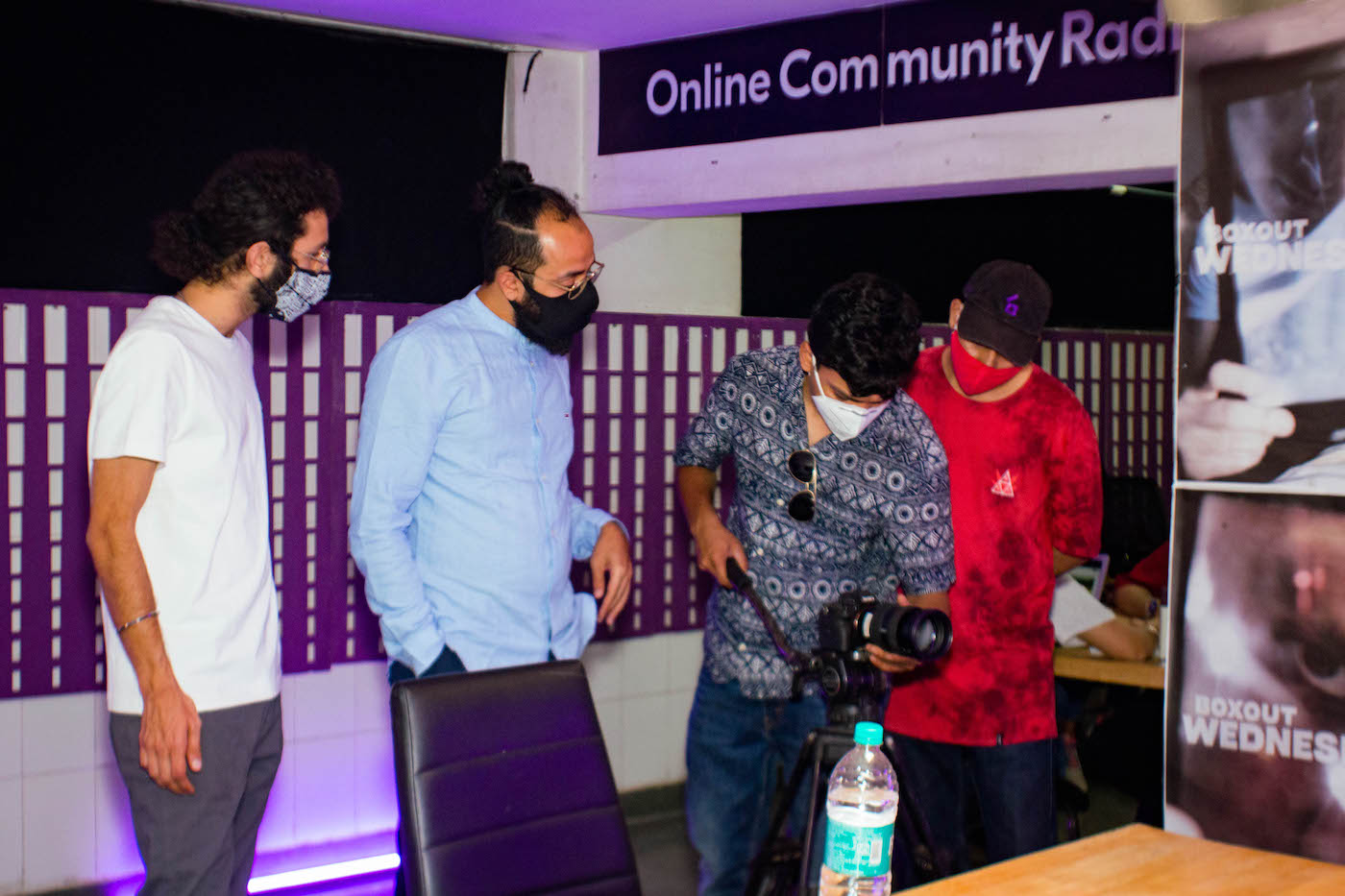 SUCHI
boxout.fm also enjoyed success with its label arm boxout.fm recordings. Alongside other releases from individual artists, the label launched its compilation series that brings the format of inviting a notable for curation to the country, kicking it off with the help of DJ, selector and producer SUCHI, whose 'SUCHI Selects' has already garnered praise from around the globe.
Alongside continuing to contribute to boxout.fm and joining Daytimers on their Boiler Room takeover as well as Dialled In, the UK-based artist also dropped her debut EP 'Swift Haze'.
Export Quality Records
On home grounds, promoter Third Culture launched its label arm Export Quality Records to become one of the most consistent release houses of the year. The platform championed voices both old and new, dropping releases like newcomers Dohnraj and pelle to recognised forces like Owlist and RANJ.
New Achievements For Familiar Names
Familiar names like MALFNKTION and Yung.Raj continued to make their presence felt, continuing their ascent with releases on labels like Exit Records and GUTTERFUNK respectively. Meanwhile, Kolkata's Varun Desai, Suyasha Sengupta aka Plastic Parvati and Debjit Mahalanobis shared their collaborative effort with Berlin's Theresa Stroetdges aka Golden Disko Ship as part of the group Hotel Kali with a standout eponymous album.
However, the one elephant in the room that has to be addressed while reviewing the cultural landscape of 2021 nearly anywhere in the world has to be the rise of NFTs and web3 spaces. While everyone from Bollywood veterans to cricketers released some product as NFT, the technological-cultural phenomenon also provided newer ways to function for even independent musicians, with acts like Brij Dalvi aka Three Oscillators, Yung.Raj and Oceantied exploring the space by the end of the year.
New Collectives: ONNO Collective & Şafar
The year wasn't short of new entrants. In Kolkata, leftfield producers banded together as ONNO Collective, debuting with the compilation 'rough cuts', and then going on to showcase more individual voices. Around the same time, producers from the country connected over Discord to form Şafar, who explored conceptually driving creativity with releases like 'The Epoch Of Dali' and 'Celeste'.
Maddeof
On individual front, Mumbai-based DJ/producer Udai Sharma continued solidifying his presence from 2020 as the lo-fi house producer Maddeof, releasing music that unabashedly tethered itself to the fun and light emotionality of the genre while also introducing his musicality in the live circuit.
MadStarBase
While it's hard to zone in on a single year for a consistently-rising force like MadStarBase, 2021 saw the duo sell out multi-hundred capacity venues in cities like Hyderabad, continue to crossover into the wider public with covetable opening slots and their string of mashups and Bollywood flips, and, at the same time, drop releases with everyone from British grime act Killa P and Indian rap trio Teesri Duniya.
Prabh Deep
After becoming a formidable force in desi hip-hop and its rise with 2017's 'Class-Sikh' and subsequent run of singles, Prabh Deep seemed to have distanced himself from the usual narratives and dealings of the scene to focus on his own individual musicality, which he brought home with his sophomore album 'Tabia' – subverting expectations on all fronts to truly continue his career on his own terms.
Lifafa
Another notable follow-up album came from Hindi electro-pop crooner Suryakant Sawhney's solo moniker Lifafa, who had crossed over into popular masses with his 2019 breakout release 'Jaago'. The New Delhi act finally dropped its much-anticipated follow-up 'Superpower 2020' in the summer of 2021 to mixed reviews but bold political statements. The artist also landed in controversy when the inclusion of Hashback Hashish, an artist with allegations of abuse and violence against him, on the album's track 'Mandir' was called out over social media. After a string of online statements and uproar, the track and its music video was taken down by the artist from all platforms.
Revisit our review of 'Superpower 2020' here.
Hamza Rahimtula
One artist who didn't make any misses even after dropping a staggering amount of new music over the years was New Delhi act Hamza Rahimtula. The producer and DJ shared a colourful array of disco and house music over the year, first with a collaborative album with Stereo Nation's Loopy Juice, and later as part of his 'Banjara' series, wherein he explored the music of different regions over editions dedicated to Mali, Turkey, Spain and South America. Hamza's regular output through Wind Horse Records decorated what proved to be a standout year for classic disco and house in India, as the label was supplemented by Stalvart John's Dynamite Disco Club also launching its label arm.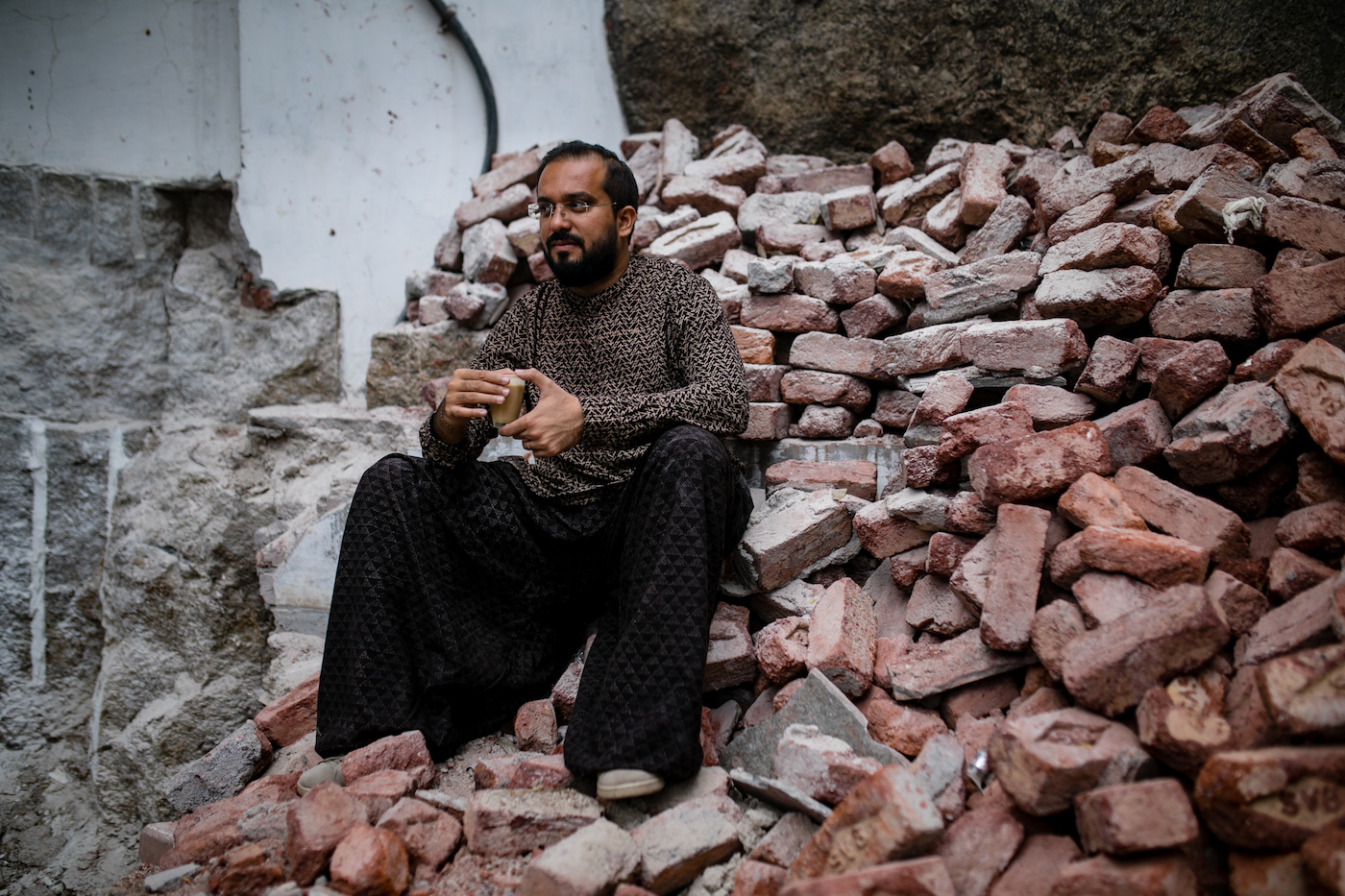 Shantam
On the dance music front, Shantam maintained a leftfield edge to India's club sounds, through zany assortments of sound on the EP '3fer-disco' and his 14-track collection of work from his back catalogue with 'Telekinetik'.
Krameri
If there is one release, however, that I'd risk using the cliche phrase "criminally underrated" for, it would have to be Krameri's 'Feels Like Amnesia'. Even with its rough edges, the 6-track EP by the Gujarati singer-songwriter provided some of the most emotionally cohesive compositions and performances – replete with melodies that would keep coming back after that first listen to compel you for a return.
Takar Nabam
Following suit with releases that speak straight to the heart while introducing a notable sonic identity, Arunachal Pradesh's Takar Nabam marked 2021 in his long and illustrious career by coming into his own as a songwriter with the EP 'Red and Yellow'.
We spoke to Takar Nabam as part of our feature examining artists upholding their native languages in their music. Read it here.
Shantanu Pandit
While we are talking of Indian independent pop-rock songwriters coming into their own, no release demonstrated that feat as ambitiously as Shantanu Pandit's 10-track album 'Milk Teeth', which brought together 4 years of efforts into a colourful journey of sonic adventurism and emotionally poignant narratives.
Read our review of 'Milk Teeth' here.

Image by Karanjit Singh
Ramya Pothuri
Singer-songwriter Ramya Pothuri had one of her busiest years with a streak of local and international collaborations, from NYC artist Cate to rapper Dropped Out. With a strong focus on visuals to complement her observations on life and relationships, she forayed from lo-fi bedroom pop into a more settled indie-rock sound complete with chugging guitar, energetic drums and spacious synths, alongside trysts with hip-hop.
Rudy Mukta
While 2020 saw Rudy Mukta burst onto the scene out of nowhere and straight-up become a viral indie sensation, the Bangalore singer-songwriter-producer defy all attempts to pigeonhole her sound with her debut album 'broke my slumber'. The project saw her shed her lo-fi pop roots for bombastic electronic instrumentals and structures fit for the dance floor. Dialling up the darkness on her razor-sharp confessionals, the young artist showed off her growing songwriting chops and remains one to watch.
RANJ, Clifr, Tintin & Issamood
There has been a quick rise in popularity of a group of collaborators and individual artists of their own right that are singer-instrumentalist RANJ, rapper Tintin and producers Clifr and Issamood, who first popped into our notice as a full team on RANJ's collaboration with producers Clifr and Tintin on '593, Vol. I', while later on, Clifr also collaborated with Tintin and RANJ separately on a string of standout singles – signalling a synergetic growth of artists functioning in close proximity.
Lendrick Kumar
However, the artist that can provide the widest snapshot of India's alternative music in 2021 is not a musician but a filmmaker who only goes by the name of Lendrick Kumar. The visual artist produced the quirkiest videos by some of the country's most exciting names this year, offering visuals to The F16s, JBABE, Tribe Mama MaryKali, Rudy Mukta and Till Apes.
x
x
Words: Amaan Khan, Nishtha Jaiswal
Image artwork: Sijya Gupta
Tags
Join Our Mailing List