A Guide To The Key Experiences At Magnetic Fields Nomads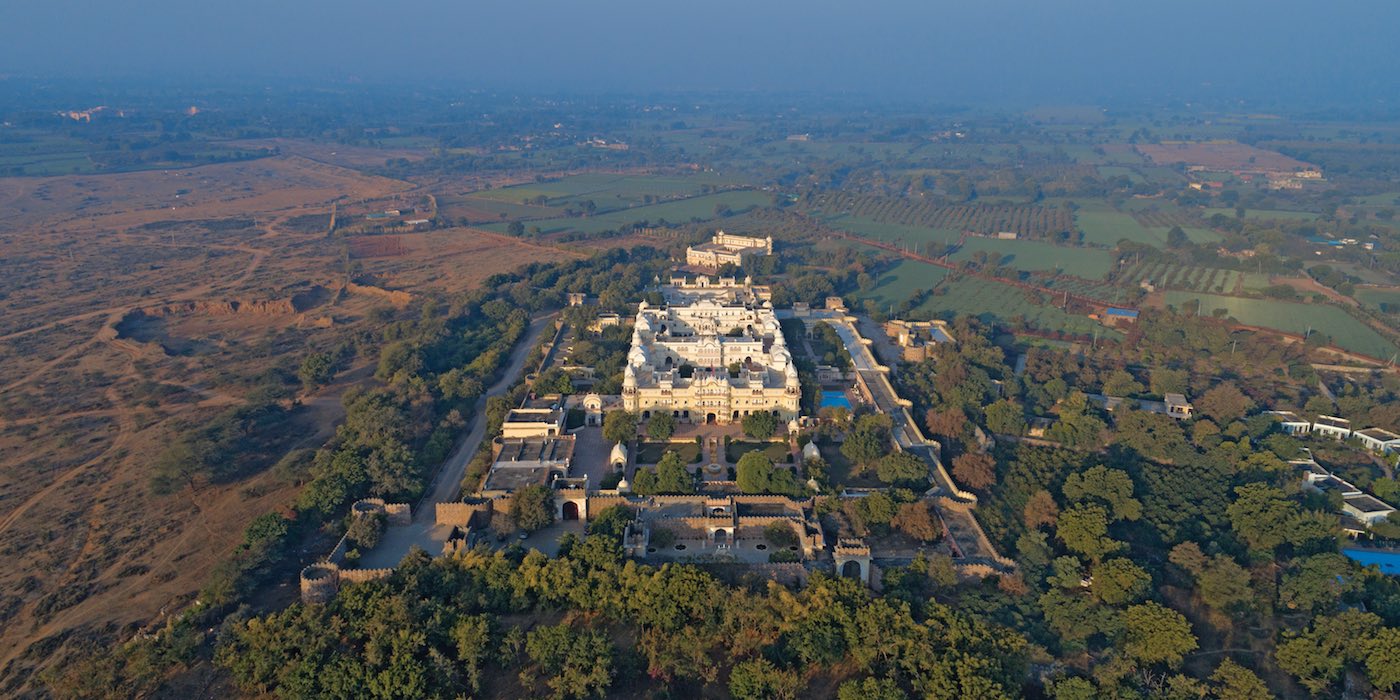 16 March 2021
This weekend (March 19 - 21), India's premiere boutique festival Magnetic Fields is launching its new IP with a limited-capacity 3-day open-air gathering at Nahargarh, Ranthambore entitled 'Magnetic Fields Nomads'. While adhering strictly to the local government outlined health and safety regulations including a mandatory RT-PCR check, Nomads increases the focus on the experiences that exist only on the fringes of the festival's flagship annual event in Alsisar.
As the festival gears up to offer a fresh take on its ethos of providing experiential value, we have compiled a guide to 10 key experiences at Magnetic Fields Nomads:
Ray-Ban Studios Pool Party
Music and dancing will still be an integral part of Magnetic Fields but with tailoring toward enjoyment by the pool-side out in the sun. Next to a bar serving speciality cocktails, Dynamic Disco Club, Stalvart John, Carissa, GIRLS NIGHT OUT and Unnayanna will offer a selection of disco and house, alongside South Asian and African-influenced strands of dance music.
The Peacock Club
A staple and long-loved stage of Magnetic Fields, the velvet draped cabaret-styled experimentation-celebrating The Peacock Club will host the likes of Peter Cat Recording Co., Gauley Bhai, Lifafa, Arushi Jain, Begum, Shantanu Pandit, Noni-mouse, Karshni and Sahil Vasudeva, who will present shimmering soundscapes of his exclusive debut show 'Qinara Modulated Piano'.
Jameson Sundowner
Themed around the idea of a clearing in a jungle canopy, Nomads' Jameson Sundowner stage aka the Bagichi provides the space to enjoy the filtered afternoon and dusking sun alongside DJ sets by Sindhi Curry, Kaleekarma, Unnayanaa, Kohra, Murthovic and GIRLS NIGHT OUT while imbibing specially-crafted cocktails like the smoky Jameson Black Barrel Old Fashioned, made with triple distilled Irish whiskey.
Ray-Ban Studios Den
For a darker and denser atmosphere and sound, Ray-Ban Studios Den, inspired by the forest and the predators that call it home, will host the likes of Shireen, Chhabb, NASH, DJ MoCity, Spacejams and a special set by surprise guests.
Easy Picnic
For fans of vinyl mixes, obscure tracks, hidden gems, old numbers and organic sounds, the lawns of palatial Nahargarh will be soundtracked on Saturday and Sunday by Indian crate-digger Digging In India and Zag Erlat, the London-based DJ and filmmaker who founded the popular Youtube channel My Analog Journal, while DJ MoCity will hold the fort on Friday with a special edition of City Goes Wax.
Chef's Table
With special attention to food and beverage while curating the "3-day retreat", Nomads will host Jatin Mallick, co-founder and chef at global contemporary cuisine restaurant Tres, and sustainability advocate and Fig & Maple founder and chef Radhika Khandelwal. Both the chefs will create a specially curated limited seating four-course lunch and dinner on Saturday and Sunday. To book a slot at Chef's Table, head here.
Alongside the centrepiece offering by Mallick and Radhika, the festival's Food Garden will offer everything from South Indian food and pizzas to butter chicken and croissants.
Magnetic Sanctuary
Refocusing its balance to marry the idea of relaxation with a festival, Nomads' wellness space entitled Magnetic Sanctuary will be curated by VITALITY HOURS, the community of self-care and wellness seekers. Over Saturday and Sunday, Magnetic Sanctuary will offer Kundalini yoga and sleep meditation with Shalini Sarena, positive affirmations and crystal therapy with energy alchemist Alisha Berry, sessions with somatic movement therapist Avantika Kochar and mudra meditation and biohacking with certified yoga teacher and nutritionist Nikhil Bhushan.
The Elixir Bar & The Prohibition Party
Carrying over the spirit of wellness to drinking, Bhu Kombucha will offer The Elixir Bar, carefully crafting tinctures and drinks, made in accordance with Ayurveda recipes, to provide infuse energy and good health-infusing options for those who choose not to imbibe alcohol. While those choosing to celebrate with libations, Delhi's popular speakeasy bar PCO will curate The Prohibition Party on Friday with bar manager Vicky Thakur presenting the options of a Smokey Old Fashioned, Truffle Negroni, Twisted Mule or the mysterious Dealer's Choice.
Magnetic Souk
Alongside F&B and wellness, retail has also been a distinct feature of Magnetic Fields Festival. At Nomads, the Magnetic Souk will be curated by Sanspublic to host a variety of young brands like Valliyan, Aimée, Dhora, Almost Gods, Balav, Kefi, Tiger & Twig, Moral Science, and Tokri selling streetwear, jewellery and curated vintage clothing.
Jungle Safari
A visit to Ranthambore wouldn't be complete without a safari across its acres of land the encompasses lush wilderness housing the likes of sambar, chital, chinkara, hyena, panther, leopard, sloth bear, over 250 species of birds, marsh crocodiles, alligators, the Gangetic dolphins and the royal predator that is the Indian tiger. Festival attendees are advised to book their visit to the National Park in advance to make the safari a part of their festival experience.
.
.
For more information around the festival and its experiences, head to its website here.
Image: Aerial view of Nahargarh
Tags
Join Our Mailing List