Spotlight: Varun Desai On Bringing Out India's Ambient Music From Obscurity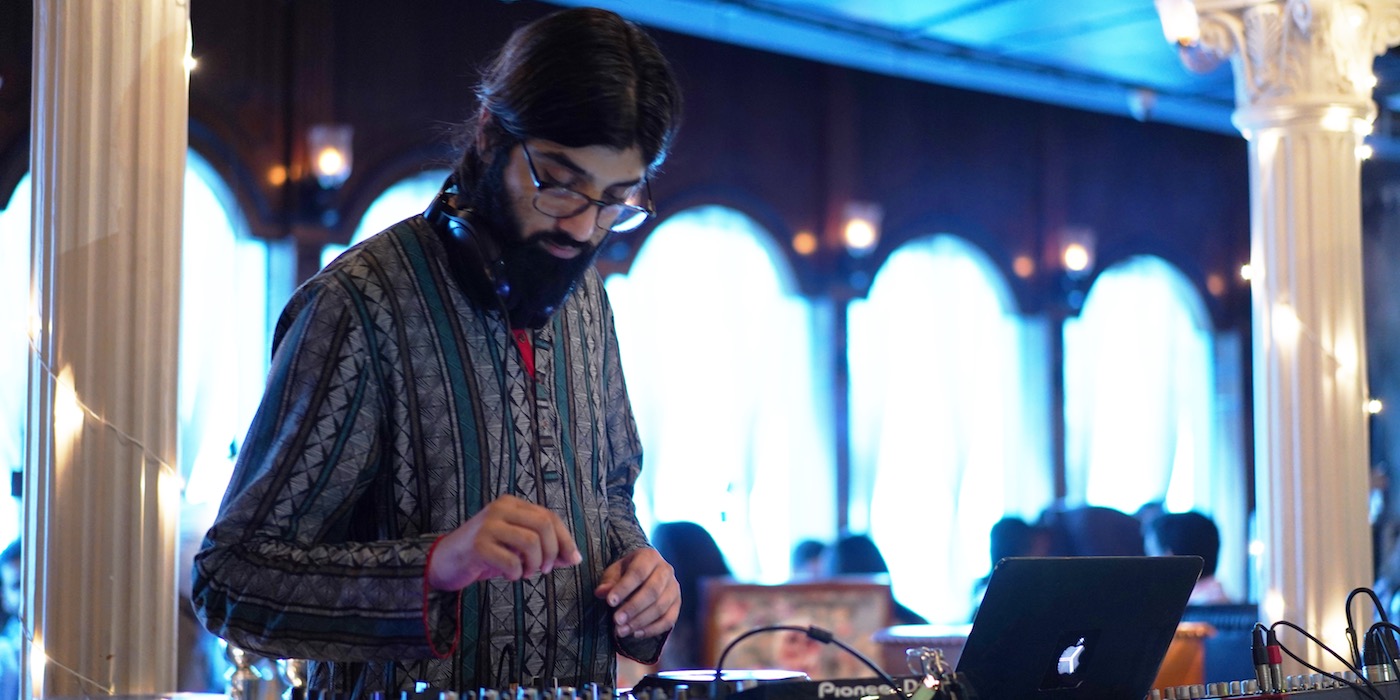 9 March 2021
The ambient music scene in India is scattered, to say the least. Artists remain on the fringes and it has not grown as much as other forms of electronic music. But that is gradually changing. The person who has a big hand in bringing about that change is Kolkata-based DJ, producer, label head and educator Varun Desai.
An electronic artist himself, Varun has been playing under different monikers such as Yidam and 5volts for 15 years. "It was my dream to help create an ambient scene in India. For years, I have been trying to encourage other musicians and promoters to create a space for this music in the country," he says over the phone.
An important tool for achieving this dream was starting the record label Liquid Frequency, which releases electronic and ambient music only by Indian acts. Operational since 2009, its entire purpose is to spread the music of its artists as far and wide as possible.
Varun's work with traditional record labels prior to starting his own made him understand that how labels functioned did not work in favour of the artists, especially if they were not well known. So, he chose to release music in an unconventional manner for those times by giving it for free.
"I learnt and then did everything opposite. I was everything that traditional labels were not. I started what is called Creative Commons open-source, copyleft label, which is Liquid Frequency," he says. "Now, everything has changed and people listen to music for free. At that time, the idea of giving music for free was a radical idea. You could download a song on the Internet, legally."
This method of distribution was adopted to reach as many people as possible. Not much capital was required, yet it helped the artists gain recognition, which in turn brought gigging opportunities, and hence money. "We also controlled the quality of music that was put out as opposed to low-quality rips on torrent sites. It did very well at times. DJs used to download and take it up and I heard Liquid Frequency releases all over the world."
In 2019, the label released the breakthrough album 'Peninsula Volume 1' - the first holistic effort at bringing the country's ambient music scene under one umbrella. Though this album made people sit up and take notice, the scales of popularity always tipped towards dance music. Until now.
Whilst the pandemic raged across the globe and stripped people of an active social life, some interesting things brewed in confinement. A record label, for instance, that caters specifically to ambient music in India: Social Isolation.
This was a direct result of the lockdown. Lovers and producers of ambient music connected with like-minded people on a Facebook group called 'Ambient music in India'. Music was shared by different artists there and that's how the concept of Social Isolation came about, engineered by Varun.
Seeing budding interest in this form of music, he put out a call for submissions, eventually compiling and self mastering the compilation album 'Social Isolation', which reflects the diversity of ambient music in India. In total, it has released a whopping nine albums and EPs within seven months, all by Indian producers.
"Everyone is making a certain type of ambient music - their own thing. To me, that is awesome," his animated voice says over the phone. "Music is the expression of individuality and the Indian ambient scene is proof of that. You listen to all the people on 'Social Isolation' and you can almost tell who they are - so distinct, different and diverse. There's so much character in each song."
Be it Aeon Waves' listless wanderings informed by East Asian instrumentation or Eashwar Subramanian's soothing piano and flute or Spiralynk's abstract explorations, the 14-track 'Social Isolation' became popular enough to trigger another compilation album. With even more submissions pouring in, 'Social Isolation II' ended up housing 20 standout tracks.
But this did not just stop there. Social Isolation released two albums by Coma Conscience and an EP each by Sha, philterSoup and Derain, who also featured on the two-track EP 'Rivals' along with other Delhi-based producers ELM and VRIDIAN.
However, the crowning jewel of Social Isolation's releases is the underground compilation album 'Social Desolation', representing the darker side of the ambient spectrum. From dark and ritual ambient to industrial and noise, the album features diverse acts like veteran noise artist Hemant Sreekumar as well as alt-electro industrial rock band Nivid.
For Varun, the moment has finally come where he can say that an ambient scene exists in India, after years of toil. "The ambient scene is going to keep on growing as there is enormous potential. I've always believed that. These artists and this music already existed on SoundCloud but remained undiscovered. It was a matter of bringing it together and giving it some artwork and an identity," he proclaims triumphantly. "Now, I can truly show people that this is happening. This is what it sounds like. It's right in front of you!"
While tasteful curation is one of his passions, tinkering with synthesizers to come up with new sounds is another. His avatar 5volts was created as a technology entity to develop synthesizers and perform music not by using a computer, but by directly plugging into analog mixers. While the ambient and down-tempo music of Yidam involves multi-layering work which can take days to months, 5volts records music in single, live takes.
He also imparts his vast technological knowledge through the residency Synthfarm, where candidates are taught about different types of synthesizers and how to use them besides designing, conceptualizing and creating music using those. An annual affair, it has completed seven editions. These residencies help budding producers discover the secrets of equipment that are used to make electronic music, hence strengthening their musicianship and indirectly, the quality of music that comes out.
But Varun's passion runs beyond electronic music into jazz as well. In fact, he was exposed to this music quite early in his life as his father was part of Congo Square's committee, which organised Kolkata's annual Jazzfest. Started in the late 70s, it is a highly lauded event that has seen the likes of trumpeter Dizzy Gillespie, keyboardist Herbie Hancock and saxophonist Wayne Shorter.
"I grew up with that festival. During my teenage years, I worked and attended it and also hung out with jazz musicians. When Congo Square stopped doing the festival, it was going to shut down. So I said 'can't let it happen, let me run it'," he says.
Since 2014, the festival has been growing organically under the nurturing care of his production company Littlei. Last-to-last year's edition saw 10 bands perform in 3 days - the highest number of artists in its long history. Held in the lush lawns of Dalhousie Institute, it is the last remaining vestige of Kolkata's erstwhile vibrant jazz culture from the 70s.
As for jazz's standing in the country, he believes that it has had its time in the sun: "Jazz will be in the margins because it has already been in the centre and now has gone back to the fringes. Now mainstream popularity is with EDM and hip-hop."
With life gradually going back to normalcy, Varun is getting more and more engaged by the numerous pies that he has his fingers in. Hence, he cannot give as much time to Social Isolation as he would like to. As far as he is concerned, it served its main purpose to show what existed. He says, "Social Isolation is there for a reason. If it is needed to put more music out, then it will exist. It is there to serve the ambient scene. It'll exist as long as it's relevant. And I think it'll always be needed because the ambient scene will keep growing."
Words: Shaswata Kundu Chaudhuri
Tags
Join Our Mailing List