'rough cuts': Kolkata Producers Come Together For Compilation By ONNO COLLECTIVE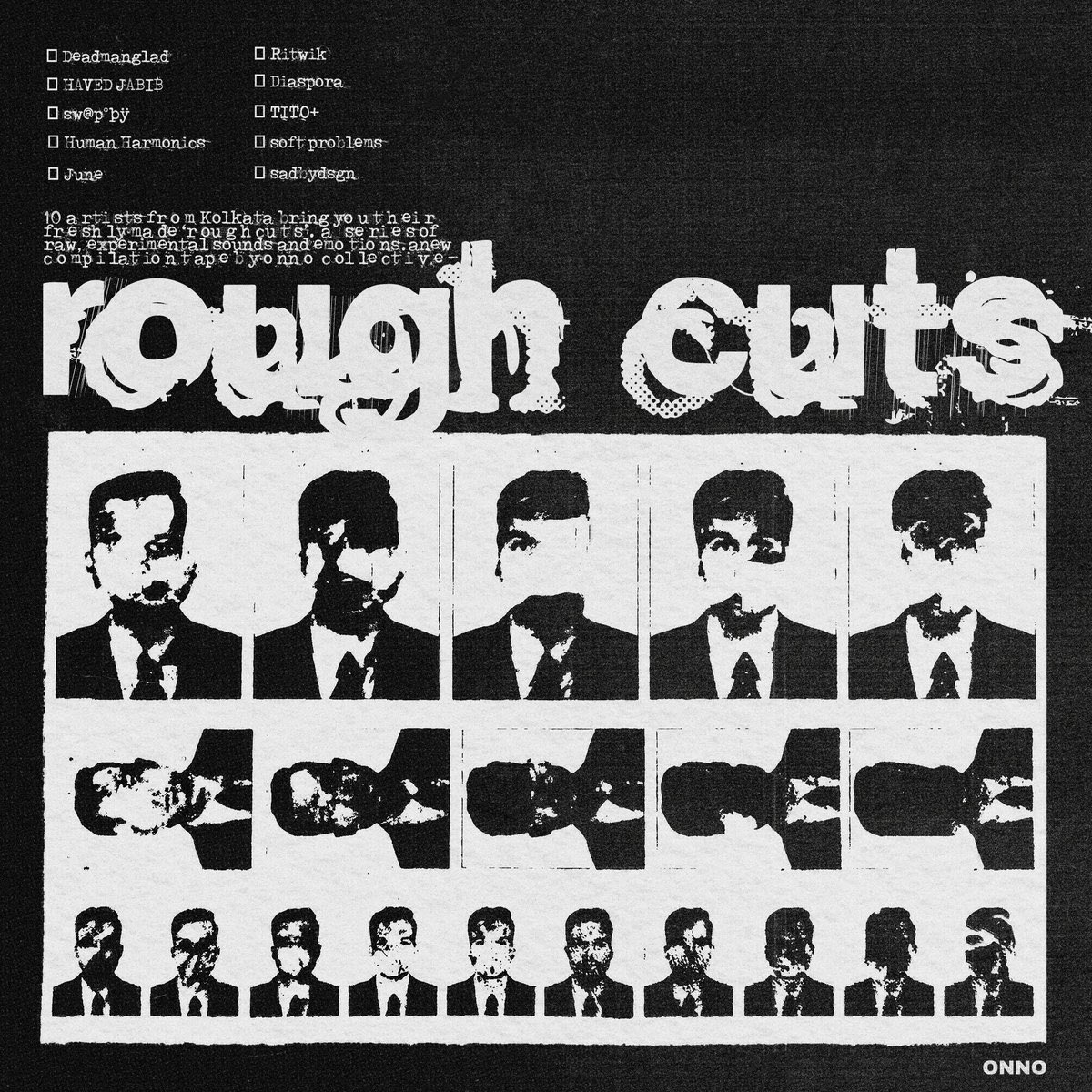 16 June 2021
10 leftfield producers from Kolkata including Haved Jabib, TITO+, Ritwik and Diaspora came together as part of 'rough cuts', the first compilation by new audiovisual collective ONNO COLLECTIVE.
The 10-track release benefits from a strong start as Deadmanglad holds back brief pieces of breakbeat with gnashy synth hooks on 'Sickness before Haved Jabib delivers the compilation's standout number 'Park Hotel Bathroom'. The track feels like a collaboration between two distinct musical personalities: one focusing on the judicious hypnotic movements of minimal techno and the other introducing an assault of abstract textures to take the psychedelic musical trip to dangerous edges.
'rough cuts' undergoes a gradual but distinct change of intensity, passing through placating ambiences of meandering guitar-works by June, Ritwik and later, Diaspora's exemplary outing into free improvisation-akin lo-fi ambient music with 'Down the Rabbit Hole'. Even as TITO+ takes the listener through more fragmented collages of field recordings and sadbydsgn finishes with dub-influenced house music, the compilation consistently remains subdued in its definition, allowing the space for a mysterious and intriguing atmosphere that ties its tracks together.
The collective will donate all proceeds from the album towards COVID relief aid in India.
Listen to 'rough cuts' below and head to ONNO COLLECTIVE's Instagram for more information.
Artwork by TITO+
Tags
Join Our Mailing List