Solidarity As A Factor Of Resistance: Radio From India, Palestine & Beyond Open Up Sonic Liberation Front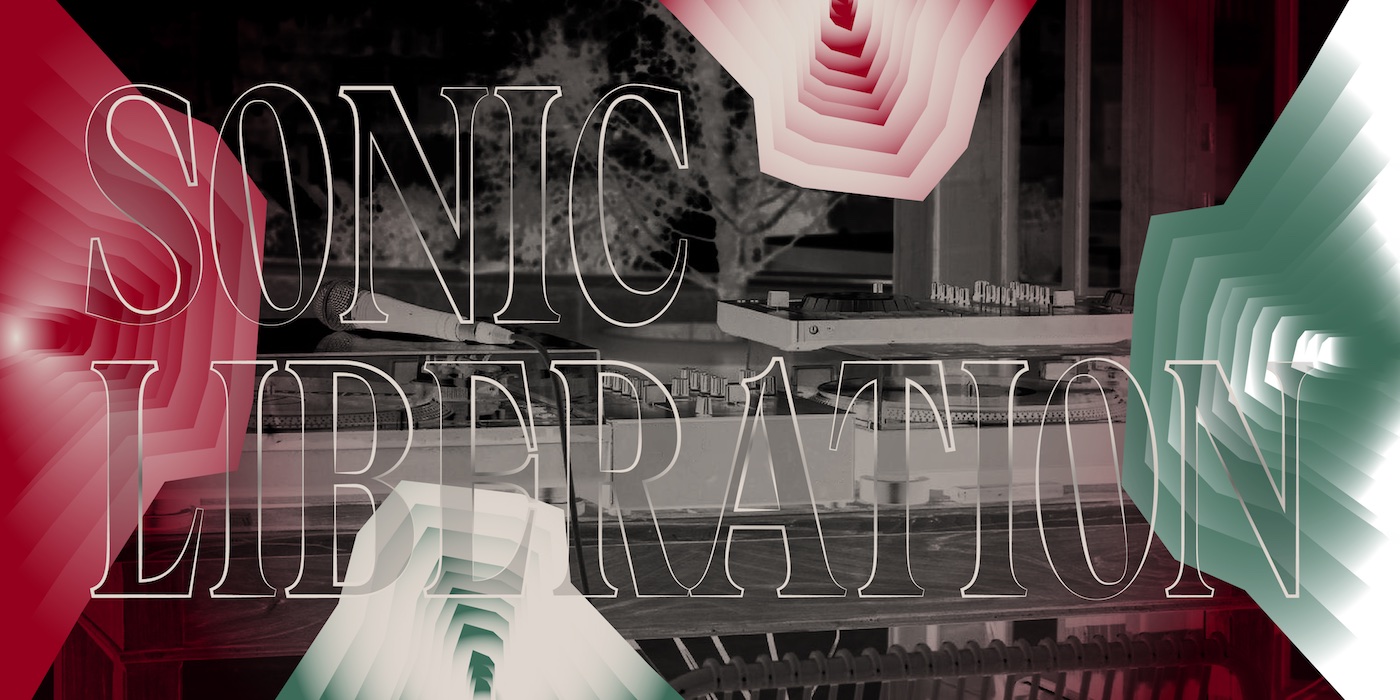 14 June 2021
Music is playing an important role in this latest spate of violence between Israeli forces and the Palestinian people. The Israeli military has dubbed this war "Operation Guardian of the Walls," named after the 1977 song about a soldier defending Jerusalem.
While a ceasefire was announced on 21 May, the violence has continued in Palestine in the form of raids and arrests. Meanwhile, on the internet, supporters of the Palestinian people have opened up a different line of contact: the Sonic Liberation Front.
The Sonic Liberation Front is being run by an independent internet radio station, Radio AlHara. The name, AlHara says, was inspired by Dirar Kalash, a Palestinian sound artist in Ramallah, who told them he was going to go down to the streets to record sounds of what was happening during this round of violence — and he termed it 'sonic liberation.'
Radio AlHara, which literally translates to "the neighbourhood's radio," began broadcasting during the lockdown in 2020. Run by five friends — Elias Anastas and Yousef Anastas from Bethlehem, Saeed Abu-Jaber and Mothanna Hussein from Amman, and Yazan Khalili from Ramallah — the radio started from Palestine as a way to cope during covid and stay connected. It's since become an international success, with diverse programming and a community-style approach to curating and playing music. When the violence escalated in May, they turned off their radio for 24 hours and found themselves thinking about what kind of sonic experience they wanted to create during these tense times. Suddenly, the Sonic Liberation Front was born.
"We decided to turn our radio into a platform where everyone can contribute in a way that shows solidarity with Palestine," said Elias Anastas, speaking to me from their studio in Amman. "We've been receiving very diverse things over the last three weeks, from music to poetry to talk shows — and all of them belong to the Sonic Liberation Front."

Mothanna Hussein's setup for Radio Alhara
The scope of the front has grown from just being a reflection of reality on the ground. Artists from all over the globe have been curating their playlists, and AlHara has also been linking up with international radio stations to collaborate and mirror them. The combined effect has magnified their presence across the globe, spreading the message of Palestine far and wide.
New Delhi-based boxout.fm mirrored 72 hours of Radio AlHara's broadcasting program and contributed 12 hours of original radio programming on May 31st. "As a radio station rooted in community values, we wanted to publicly assert our support to the cause and to help shine a brighter light on the issues currently being faced by the people of Palestine," conveyed Abhi Meer over e-mail on behalf of boxout.fm. Meer pointed out that desi musicians and artists can do their bit to call attention to the realities faced by the Palestinian people.
According to boxout.fm, the ability to bridge gaps and connect people through music has always been one of radio's most appealing qualities. In this case, the Sonic Liberation Front has created a new kind of community: a global army of solidarity waging a musical war against exploitation. Elias Anastas points out that what started as a reaction to violence has become a protest against colonialism and all forms of oppression. While the original goal was to create a virtual public space for Palestine, AlHara realized they were creating a common public space that belongs to everyone.
"We've learned that a public space is not necessary for just us, it's important for everyone," said Yousef Anastas, while Abu-Jabar began to list some of the places where they had found collaborators in the last three weeks: Colombia, Chicago, Paris, Senegal, South Africa, Jakarta. Globally, over 600 musicians have come together to support Palestine and boycott Israel.

Yousef Anastas
"It remains very humble in a certain way," says Yousef Anastas. "The Sonic Liberation Front is a reaction to aggression or events that are happening, but it remains personal. So each contributor, through their musical set or through conversation, brings a new layer of personal story. The addition of all their stories is what our radio is about."
One such story is Nithin Shamsudhin's, a Cochi-based musician. While the violence in Palestine began to intensify, he was learning how to mix music and found himself trying to make sense of the situation — and so he began researching and listening to Palestinian music to put together a mix. In the process, he found himself transported to a childhood memory of playing one powerful song: 'Zahrat el Madaein', or a 'Flower Among Cities', a song performed by the Lebanese singer Fayrouz and filled with longing for Jerusalem. Shamsudhin was a violinist in the Emirates Youth Symphony Orchestra in Dubai, and when he was 12, they performed the emotive song at a concert organized for Palestine.
"I also remembered visiting Jordan to stay with my cousins, and looking at Palestine across the Dead Sea," he said, thinking aloud about what it would have felt like to float himself to the West Bank. He reached out to his Jordanian cousins and sent them his mix. On a hunch, he asked them if they had Palestinian roots and they said yes. Their grandparents and great-grandparents had left Palestine in the 1940s.
"This mixtape kind of took me on a journey of reflecting on experiences I've had connected to Palestine," he adds. "It's helped me connect the dots, and exposed a way in which radio and sound can be used to speak about important issues."
Both AlHara and boxout.fm included his mix in their programming. "It would be great if even one person is more curious about the kind of music that's coming out of Palestine, or discovering their own connections to Palestine after listening to this mix," he said.
For artist manager and creative consultant Arul Kacker, based in Paris, the connection to Palestine was not as palpable but was still as clear.
"I was not familiar with Palestinian or Middle Eastern music, or music that comes from the histories of their resistance — but what I did know is that everything about this ongoing conflict makes me feel such pain," he tells me. So, when boxout.fm reached out to him, he put together a playlist of his favourite love songs.
"If there happened to be a single Palestinian person listening to the set as I played it, I wanted them to know that it's me sincerely sending them my love," said Kacker.
Elias Anastas points out that what makes the Sonic Liberation Front special is the way it uses music to transmit all these various messages. "It's beyond seeing the images, it can be interpreted in many ways," he said. "It was very tough in the beginning. We wanted to have songs that are relative to what's happening, but we've opened that up now. However someone wants to express solidarity is okay with us."
In fact, Yousef Anastas adds, he sees music as a mode of solidarity — and not necessarily as a form of resistance. "Through the Sonic Liberation Movement, we realized that solidarity is created through music, and that solidarity itself might become a factor of resistance. And the solidarity we've been seeing is overwhelming," he said.
Kacker agreed with this sentiment. Sending a .wav file from Paris might not necessarily change the status quo or end apartheid, but is simply a gesture of love and support. "It's for them to know that there are people out there who love them, and care for them," he said.
The other aspect of the Sonic Liberation Front, said Abu-Jaber, is spreading awareness about the situation in Palestine. "We felt we should use our platform to push this point across. This isn't some sort of trend — just because there's a ceasefire, it doesn't mean anything has changed," he said.
If AlHara's live chatbox is anything to go by, their listeners and contributors are committed to keeping the conversation alive. The chatbox adds to the radio's sonic experience, facilitating important dialogue and allowing a different way for listeners to connect with each other. It also serves as a space for well-established artists to express their solidarity, and for more amateur artists to showcase their work. The radio has played names as big as Gilles Peterson and Worldwide FM, and has also seen artists like Shamsudhin sharing airspace with one of his personal favourite musicians, Nicolas Jaar. Jaar has played on AlHara multiple times since the station began; most recently, he and Pakistani musician Ali Sethi had an hour-long conversation on ghazals, solidarity, and Faiz Ahmed Faiz, and played their track 'Yakjehti Mein', which translates to "in solidarity."
"It's an even playing field," said Abu-Jaber. This vision was important for AlHara's spirit of community, and Elias Anastas says that this multifaceted identity and collective effort is what makes radio a strong medium.
Above all, music remains a tool of expression and reflection. Meer reminds me that even without a battle to fight, music is already so powerful precisely because it connects people and helps build this sense of community. On some days, the Sonic Liberation Front is about what's happening on the ground and on other days it's a form of escape. Manaal Oomerbhoy aka Manaalina, who also took part in boxout.fm and AlHara's stream, wrote to me in an email about how dance music specifically is a powerful form of escape, with its roots in marginalized communities. "Although music can be incredible escapism, it is also a powerful force to raise awareness, process grief, facilitate healing, and show solidarity," she wrote.
"The world in which we live in is very violent. Even work is violent. This radio is not just a way to connect with others, it's also an escape from a violent environment," said Yousef Anastas.
"It's like our little communal houseplant," laughs Abu-Jaber. "We all have to take care of it."
With listeners tuning from every corner of the world to listen to original programming, AlHara seems to be taking care of its community as well. They've provided a platform for all music lovers to come together and stand in solidarity with the Palestinian people, proving that for the guardians of sound, silence is not an option.
"They've crossed international boundaries and put Palestine in the minds of listeners across the world," said Shamsudhin. "And it's so powerful."
.
.
Words: Vandana Menon
Artwork: Sijya Image
Tags
Join Our Mailing List