Review: Lifafa Shines Albeit Dimly In The Shadow Of His Previous Work On 'Superpower 2020'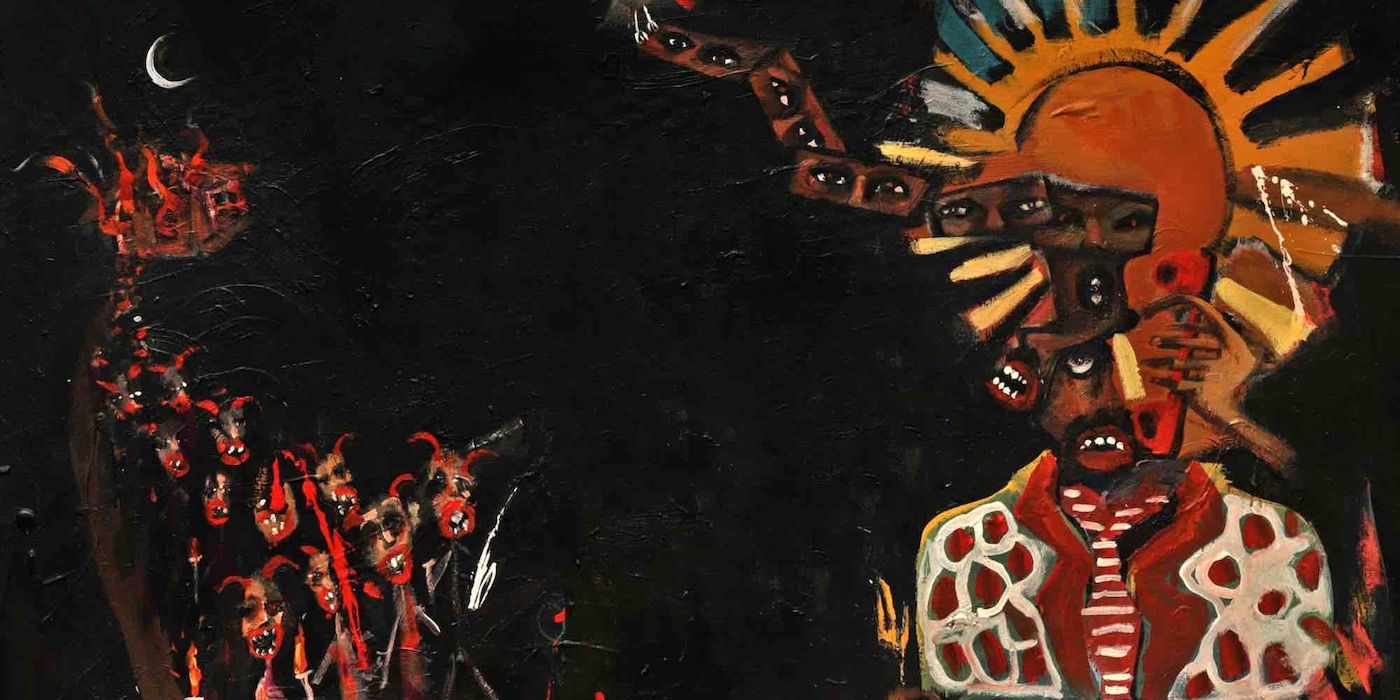 1 June 2021
When Suryakant Sawhney aka Lifafa released 'Jaago' at the start of 2019, it catapulted him to become one of the leading alternative artists of our time. Pushed by algorithms and enthusiastic word of mouth from listeners genuinely captivated by this (arguably) new sound which combined folk-tinged psychedelic electronica and nostalgia-tinged Hindi lyricism, the New Delhi crooner amassed a sizeable amount of fresh following that soon looked for more from the artist.
To the dedicated patrons of indie music, who had seen Sawhney grow from album to album as Lifafa and beyond the shadow of his more popular work as the frontman of Peter Cat Recording Co., 'Jaago' had set new standards by crossing over to popular masses without compromising on its artistic and adventurous values. In either case, Lifafa had those standards to match and anticipations to live up to with his new work.
In 2020, he started teasing the follow-up album, unveiling its standout artwork and its title 'Superpower 2020' with a show on Indian Independence Day before sharing the singles 'Laash' and 'Mandir' later in the year. Finally, just a few days ago in 2021, 'Superpower 2020' released exclusively on Bandcamp and Instamojo as a surprise drop with 50% of the sales going towards COVID-19 relief in the country.
As a standalone, the album has considerable laudable merits. Most notably, it manages to be both political and romantic at the same time. The beginning of 'Wahin Ka Wahin' is an easy win through Lifafa's penchant for combining folk and electronica in a catchy fresh avatar free from its dated cliches. The track breaks into its opening lines carrying the melodic and lyrical sense of India's contemporary rural folk music as it defiantly calls out pseudo-nationalists and their hostility towards expression and values of love, while at the same time presenting an ode to the resistant courage of romance. Meanwhile, 'Mann Ki Baat' is bound to give many a tune to sing or hum in their happy moments, which it delivers over a disjointed anthemic rhythm of electronic drums. The retro Bollywood disco energy of 'Irradon', featuring D80, is a welcome gift to those who have been waiting for its release since catching it as a standout moment of Lifafa's live performances. It's also the album's most engagingly structured offering. The album managing to protest against the current administration's ill-intentioned facades, most overtly through its titles, without losing any of the jubilance is the release's biggest achievement.
However, music is rarely perceived as a standalone work or unaffected by its surrounding context, similar to how in the wider picture, most of the album's interesting moments suffer from a lack of pay-off and carry-through in their succeeding parts. Therefore, 'Superpower 2020' too is judged and perceived in its wider context. More so because – while Lifafa had the opportunity (though not a mandate) to offer an entirely different evolution of his sound, which he has always done before – 'Superpower 2020' seems to be crafted specifically as a follow-up to elaborate on the success of 'Jaago' and works towards similar musical aims.

Image credits: RC Photography for Magnetic Fields Nomads 2021
Whereas 'Jaago' showcased an impeccably functioning marriage of polished and bold electronic production with indie-pop songwriting, the combination falls short on 'Superpower 2020'. In contrast to the consistently poetic poignant lyrics ("Isko peekar chadhi nahi // Wo thay aansoo hasi nahi") in the former album, which was inspired from classic ghazals and Bollywood golden-era ballads, the latest album often oversimplifies its songwriting to push for pop directions. As the production contrastingly takes the risk of becoming increasingly experimental, leftfield and jarring, the resultant sum of the two, instead of covering a wider ground, negates each other's effect.
The rare off-kilter lines in 'Jaago', like "paani to pila de" from 'Nikamma' which has since become a popular phrase to comment or base a joke on by Lifafa's fan following, are littered in greater abundance in 'Superpower 2020', ultimately undermining their own value. The ability to deliver both energetic and emotive build-ups and releases while shunning all obvious tropes of electronic music, which Lifafa had proven himself to be a master of, remains obscured behind tracks that often start with engaging ideas but don't evolve them satisfactorily.
Because music is perceived in its wider context, many listeners might find the album's epic closure 'Mandir' suffering from the involvement of Hashback Hashish (who also featured on 'Candy' from 2019's 'Jaago'), against whom multiple assault allegations surfaced online last year. Lifafa clarified in the caption of the single's music video that the work was produced prior to the allegations and that part of Hashback's share of royalties will be redirected to an organization dealing with violence against women. Yet, depending on how keen you are and how easy you find to separate the art from the artist, 'Mandir' may leave a bad taste for some.
Ultimately though, with all its merits and demerits, 'Superpower 2020' doesn't take away so much from Lifafa as an artist as it gives to his fans, who'd go into the album with predisposed love and appreciation and find plenty to justify it. Lifafa's own experience as a seasoned producer allows enough sophistication in the work that the album rewards repeated listening through which it unpacks its finer layers. However when the excitement settles and as you continue to recommend this Indian electronica frontrunner to convert uninitiated listeners, 'Superpower 2020' may not be the first record you reach out for.
Words: Amaan Khan
Artwork: Aditiya Singh
Tags
Join Our Mailing List