SOS Compilation, Discostan Prints, Kerelief & More: COVID-19 Relief Efforts By South Asian Music Artists & Platforms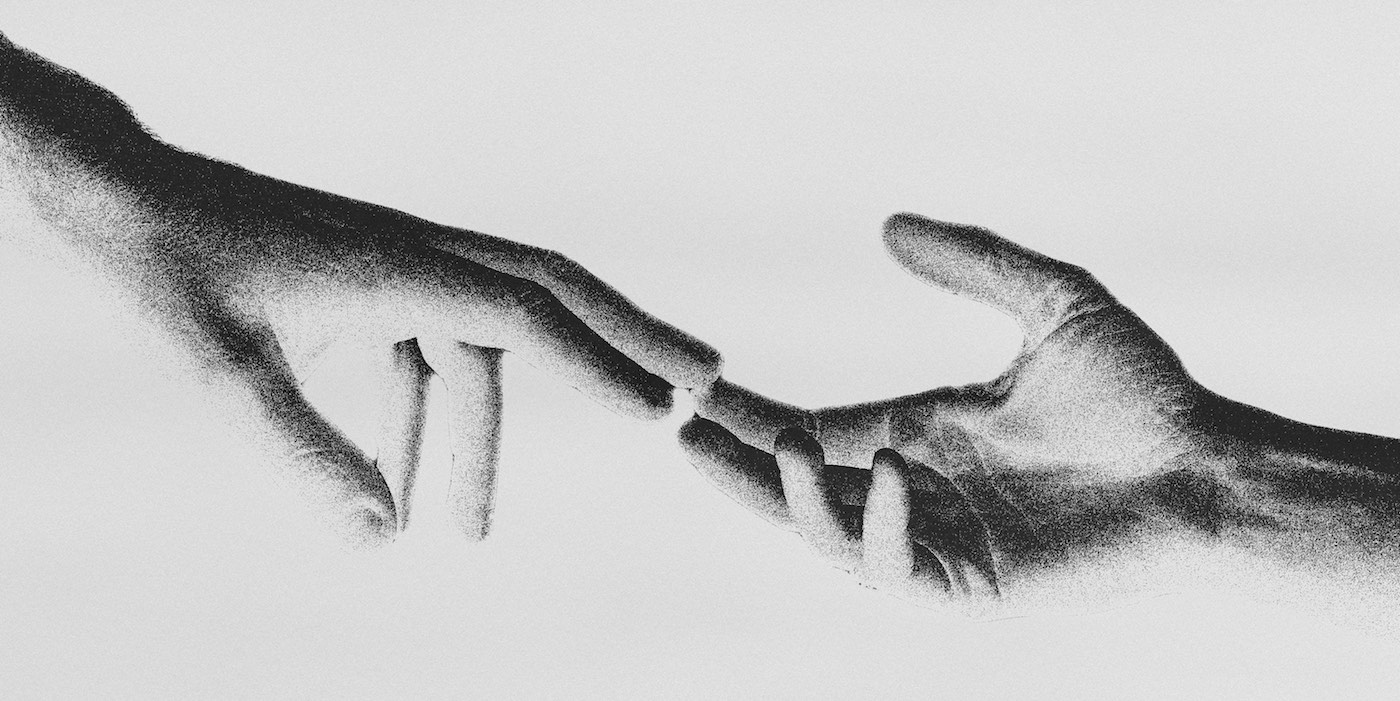 5 May 2021
As India struggles under the extreme second wave of COVID-19, trying to survive with the help of people over social media and good samaritans of the society, several institutions like fashion brands, lifestyle product sellers and visual artists have joined hands with NGOs to help with the relief efforts. The past week, even the independent music fraternity has seen an increase in participation which you can support through the works below:
(This is a rolling list that will be updated as new efforts emerge. To bring such works to our notice, please write to us on music@thewildcity.com or message us on our Instagram)
'S O S' By Various Artists
Aside from presenting new music by some of the modern frontrunners of India's dance music like Arjun Vagala aka AsymetriK, Ankytrixx, BLOT!, Kohra and Murthovic, the 14-track charity compilation 'S O S' raises funds through its sales towards Hemkunt Foundation, which is carrying out on-ground efforts of helping COVID patients. The compilation is reported to have successfully raised nearly 1 lakh INR in the first 24 hours of its release. It continues to set an example for fundraising efforts by Indian music artists alongside providing some appreciable releases like the atmospheric four-on-the-floor tracks by BLOT!, Kohra and dotdat, the minimal techno of Audio Units' 'Extinction Of The New Order' and the continuing leftfield excursions by Sublime Sound on 'Planet Polar'.
CRSP: COVID Relief Sample Pack By Sandunes, George Fitzgerald, KAVYA, Dualist Inquiry & More
Prominent Indian producer-performer Sanaya Ardeshir aka Sandunes has assembled international names like George Fitzgerald, Half Waif and Rachel Collier, alongside Indian frontrunners Arushi Jain, Dualist Inquiry, KAVYA, Kna, OX7GEN, Oceantied, Parimal Shais and Sarathy Korwar for a fundraising sample pack entitled 'CRSP'. From percussions, vocal hooks to ambient textures, the diverse pack will be sold for proceeds which will be entirely donated to YUVA, an NGO working to provide healthcare access and equipment to remote and rural communities. To purchase the sample pack, head here.
'#ArtForCovidIndia' By Digging In India, Mallika Tandon & More
Vinyl-enthusiast and selector Nishant Mittal aka Digging In India extended his support for the relief efforts across the country by selling records through his Instagram and donating the proceeds to Mazdoor Kitchen. He was joined by Mallika Tandon, who is selling floral buttercream cake and floral bombolini boxes for funds towards The Good Food Project, to collectively start a campaign called '#ArtForCovidIndia' which invites artists and individuals to raise funds for various organisations carrying out relief work. The campaign now also includes record dealer and DJ Ani Phoebe, selling products from her vinyl collection, and photographer Vishesh Vikram Singh selling prints of his work. To find the full rolling list of individuals associated with the campaign, head here.
Peter Cat Recording Co.
Popular New Delhi group Peter Cat Recording Co. pulled down their early material from all distribution and streaming services around the release of their 2018 album 'Portraits Of Time'. The band is temporarily (for a week) making available the 2011 album 'Sinema' and 2012 'Wall Of Want' and selling it alongside their 2020 compilation of outtakes and demos 'Happy Holidays' to raise funds towards COVID-19 relief – pledging to donate 100% of the proceeds to Hemkunt Foundation.
To purchase either of the albums, head here.
'To Be There With You' By The F16s
Chennai group The F16s released their first new music in almost 2 years, following their 2019 album 'WKND FRNDS', with the single 'To Be There With You', released exclusively to raise funds for COVID-19 relief. The single has been released exclusively for purchase on Bandcamp for 4 weeks. Each week, the band will donate the proceeds from the sales to GiveIndia, Milaap, Goonj and Feeding From Far.
Head here to buy the single.
'Kerelief' by Kerehaklu w/ Sandunes & Kna
In collaboration with climate action NGO TIP sessions and the bio-diversity plantation Kerehaklu, electronic producers Sanaya Ardeshir aka Sandunes and Krishna Jhaveri aka Kna have curated a collection of soundscapes captured at the plantation entitled 'Kerelief'. The 6 tracks of natural atmospheric recordings not only serve to provide a relaxing experience against the mental stress of witnessing the crisis around us, but also raise funds towards TIP sessions, who are providing food and medicine deliveries through Chikamagaluru, Mangaluru and Udupi, alongside supporting orphanages in the latter.
'Music For A Cause' By OKListen!
OK Listen!, the Indian music distribution platform, has pledged to donate the fee paid by artists to the platform, to distribute their music across global listening platforms, toward a Milaap fundraiser for procuring oxygen concentrators for people and establishments in need. OK Listen! will also supplement the donation with double the amount (totalling to thrice the amount of the fee paid by the artist) from its own end toward the campaign. Artists can participate in the campaign by purchasing the platform's service here.
'#OxygenSOS' By Cymbal
Last year, music and culture festival Cymbal had to re-think and postpone its inaugural edition due to the pandemic before pivoting into a limited-attendance bi-monthly event later in the year which celebrated "Future. Heritage. Culture" as Cymbal Rotations. Currently, the team behind Cymbal has collaborated with GiveIndia, Youth Feed India and Helping Hands to raise funds for procuring oxygen supplies for COVID patients, and ration kits as well as essentials for the economically underprivileged. The campaign, titled '#OxygenSOS', has managed to raise around 11.5 lakhs currently and plans on galvanising visual artists and designers to create work that highlights India's plight and generates support for the campaign and related relief efforts. Head here to donate to '#OxygenSOS'.
Mera Bhai
Karthik Poduval aka Mera Bhai, the producer, DJ and instrumentalist, who also is a part of the alternative rock group Flamingods and the electronic music collective/promoters Daytimers UK, is using the proceeds from all his merchandise sales to raise funds for GiveIndia in their effort for providing oxygen to Indian hospitals. Buy the merch here.
Daytimers UK, themselves, who have previously supported the farmers' protests in India through the NGO Khalsa Aid continue to work with the same as the NGO also lends assistance towards Indians surviving through the second wave of coronavirus in the country.
'We The People V/A (Charity Compilation)' By Pooja B, SNAD, PAV4N & More
Germany-based producer Pooja B reached out to other artists residing outside India who galvanised to present the charity compilation 'We The People'. The 11-track release features pulsating arpeggios and basslines from Decoder, Low Volume and Snad, guttural EBM by Pooja B and Stof, punctuated by the classic Indian cinema-inspired hip-hop of Nikki Nair's 'Mana HoTum' and 'DOOM', the collaborative track by PAV4N, Sukh Knight and Ishani. Among it all, the meditative but emotionally teeming number 'Nam Myōhō Renge Kyō' presents the most unique journey alongside the other outlier, the closing number 'Sun before the storm' by PKO.
The proceeds from the compilation go towards a range of charities that are currently organising medication, hospital beds, and oxygen for COVID-19 patients. Listen to the album below and head here to support it.
Abhi Meer
Mumbai-based musician and sonic artist Abhi Meer is offering the entirety of his discography on Bandcamp (a major chunk of which we have lauded in the past) at a discount with all the proceeds from it going towards Hemkunt Foundation and Feeding From Far, an initiative helping ensure that the poor and unemployed don't go hungry during the pandemic. Check out his work here.
Animal Factory Amps
One of India's premier eurorack modules and effects pedals designers and manufacturers Animal Factory Amps are also donating 100 per cent of the proceeds from the sale of a selection of their modules and pedals, which range from 8,500 INR to 44,000 INR, towards NGOs carrying out oxygen-related relief efforts in the country. Find out more details here.
'Prints For India' By Discostan
U.S.-based label and collective of radio hosts and selectors Discostan is selling digital prints and silkscreen (currently sold out) towards funds for Hemkunt Foundation. For more information on how to purchase, head here.
Worldwide.fm x WAVLNGTH
Promoter and management WAVLNGTH teamed up with popular online radio Worldwide.fm, where founder Aneesha Kotwani is a regular presenter, to host 4 hours of curation in support of COVID-19 relief efforts in India. Kotwani hosted selections by musicians and curators Aman Jagwani, Okedo, Discokid, Kaleekarma, Daulat and Kenzani on Worldwide.fm on May 12 and 13 – raising funds towards Hemkunt Foundation, Goonj and Citta India. WAVLNGTH continues to collect donations for the same. To contribute, head here.
'For The Community' By FTC Delhi
Delhi-based streetwear brand FTC galvanised a plethora of indie artists of the country for a fundraiser livestream on the platform Lemonade Social entitled 'For The Community' on Sunday, May 3. The event brought together singer-songwriters such as Anoushka Maskey, Kamakshi Khanna, and SHOR; rappers and hip-hop artists like JD and Shah Rule; DJs like DJ MoCity; product brands including Almost Gods, Adidas, Brew House and TheNaag; and visual artists like Shilo Shiv Suleman, Vishwas Shahdadpuri and Gavalav. Alongside offering musical performances, the event offered art auctions and product sales to raise funds for Khalsa Aid and Hemkunt Foundation – managing to successfully raise 1.7 lakhs INR.
.
.
Image: Artwork for 'S O S' by Toa Heftiba
Tags
Join Our Mailing List