Far Out Left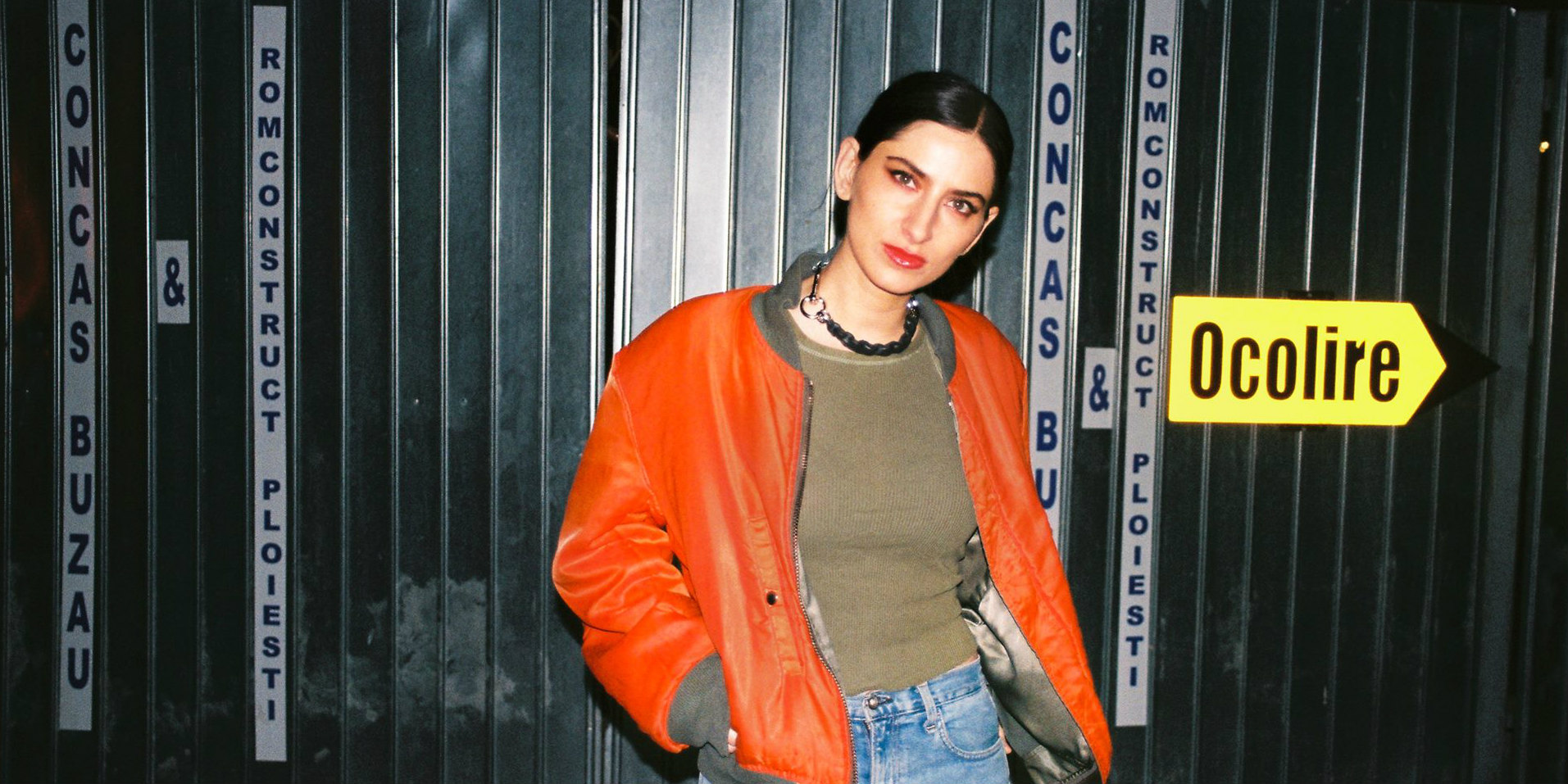 When
10 November 2018 - 11 November 2018
Aurora Halal
Aurora Halal is a producer, DJ and creator of Brooklyn's Mutual Dreaming party series & the Sustain-Release festival. Shadowy and psychedelic, her hardware live and DJ sets have a hazy sensuality and metallic dance floor intensity that's at turns playful, dark, acidic, hard, euphoric and emotionally vulnerable. In all her projects, she treats dance music as an arena for transformation, and underground as the final destination. She's has spent the last years touring some of the most forward-thinking clubs, raves and festivals including Unsound, Atonal, Nachtdigital, and as a regular at Berghain and De School.
Dauwd (African Acid Is The Future)
An integral member of the Berlin night and radio show African Acid Is The Future, Dauwd Al Hilali's releases have been met with as much expectation as they have intrigue. Spending the last few years out of the limelight and in his Berlin studio, Dauwd's music has continued to ripple through clubs as his singular, sometimes thrillingly uncertain process of experimentation has continued. A skilled musical engineer, Dauwd's ability to balance between such sprawling genres is, paradoxically, an exercise in restriction, finding creative freedom in limiting his own gear.
Maryisonacid + Wolfonacid (African Acid Is The Future)
Having been described as "the most exciting thing to have happened in Berlin since the wall came down", African Acid is the Future is an infamous new collective to have emerged out of Berlin's club scene. Starting as a relatively straightforward gathering in one of Berlin's many nightclubs, the psychedelic seances soon gained notoriety within the city as the go to place for an extended alternative, decidedly afrocentric dance party. Arguably Berlin's best keep secret, AAITF filled a gap that was desperately lacking in the nightlife scene over there; colourful flamboyance, decadent stage dressings and complex rhythms with a complete lack of genre specificity. All of this was a welcome break from the punishing 4/4 dominance of Berlin club music, and the people took to it immediately, creating a whole new and totally refreshing niche.
Founders Maryama (Maryisonacid) and Romain (Wolfonacid) will also be joined by AAITF regular Dauwd.
DJ Nobu
DJ Nobu is a DJ from Chiba city in Japan. He organises now legendary party called Future Terror and his own label Bitta in his home town. NOBU's stance as a DJ can be best described as underground — his persistence is undisputed. However, that should not be confused with stylistic inflexibility. Rather, his approach is singular and ever-changing, constantly modified and adjusted to the quality and the concept of each gig he plays. He keeps it all underground, yet he manages to mutate it. In recent years, he has been programming his set around highly abstract techno with authentic floor anthems, textured avant-electronic music as well as unknown house tracks, along with even more obscure contemporary electronic pieces. He excels in threading challenging tracks from his wide repertoires into a compelling story.
Mathew Jonson
Mathew Jonson has developed one of the most distinctive voices in electronic dance music. His music offers a rare fusion of populist intensities and nuanced musicality. With a keen understanding for the needs of the dance floor and the universal laws of house and techno, he's thrown out the rule book time and time again, sneaking tricks learned from electro and even drum'n'bass into minimal clubs, and loading up his B-sides with tracks that do what they damned well please.
Steffi
Dutch-born Steffi is a key figure in the realms of contemporary electronic music. A resident at Panorama Bar, and a respected producer and label owner, her work embraces underground electronic culture in its many forms.
With the experience that comes with promoting underground parties for over a decade, and running two record labels - Klakson, and her quickly expanding Dolly imprint - Steffi has developed a natural and professional balance between DJing and making records. Her productions continue to mature and shine, exploring many different aspects of House and Techno, with a distinctive clarity and classic approach.
Artists
Tags
Join Our Mailing List