Releases Of The Week: Tienas x Specter, Zanuski, Nowhere Station & More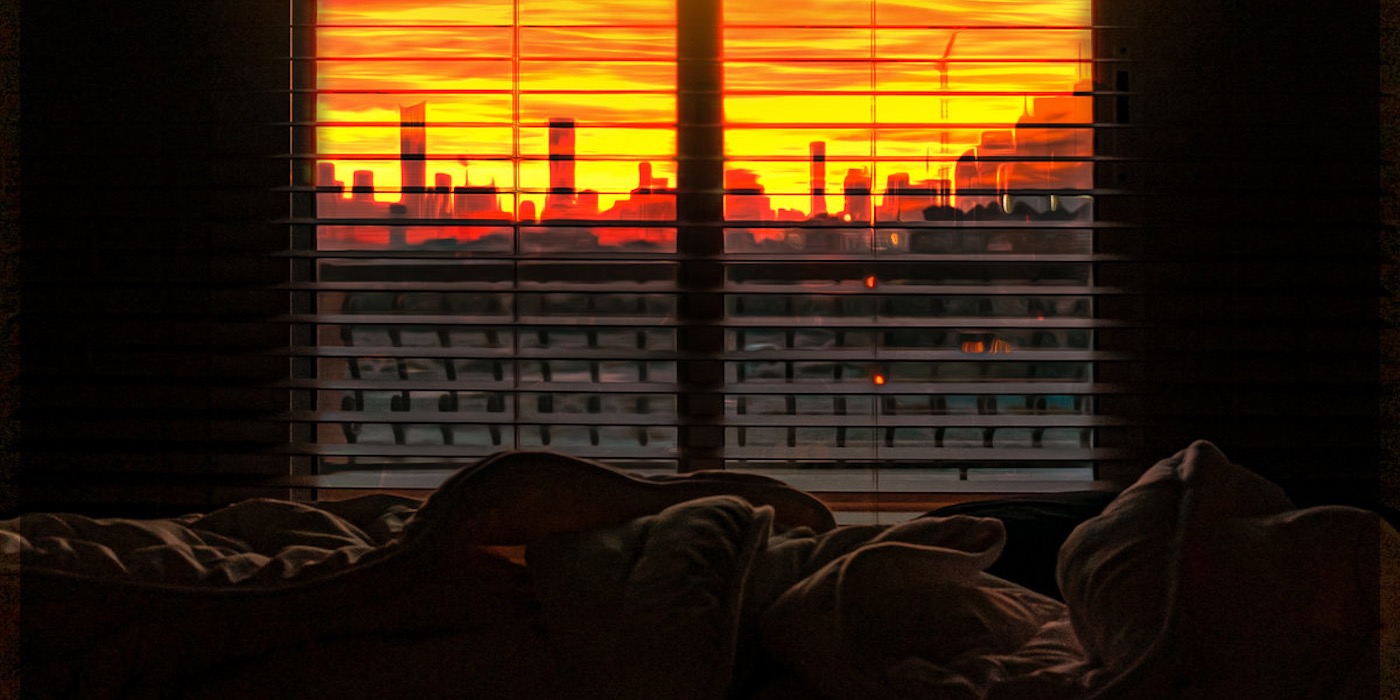 2 November 2020
With 'Releases Of The Week', Wild City handpicks and highlights our favourite new music from the previous week by artists from South Asia and its diaspora. If you'd like us to listen to your music, send the relevant info to music@thewildcity.com.
'Koi Bol Ram' By Sonny Singh
Soon, it will be a year since the nation outraged over the divisive Citizenship Amendment Act and protests at places like Shaheen Bagh inspired many others to voice their concern. Sonny Singh, of widely-appreciated New York-based group Red Baraat, reflects back on it as a solo artist with his second single 'Koi Bol Ram' and its music video. Instead of channelling grief and grit, Singh instead focuses on the beauty of unity among the protestors – launching into an anthemic uplifting melodic refrain inspired from Sikh Kirtans and Punjabi music while backed by a vibrant wave of brass.
Singh doesn't shy away from the problems around the topic either, expressing with deep concern over e-mail: "Given the recent Supreme Court decision on the Shaheen Bhag protest and the continued imprisonment of protesters, it feels like an important time to bring this issue to the forefront in my music. As an Indian American, it feels necessary for me to connect the rise of Hindu nationalism in India to similar dynamics of white nationalism and authoritarianism in the US."
'A Song To Die' By Tienas x Specter
Mumbai-based rapper Azadi Records artist Bobby Boucher aka Tienas and his FTS collective-mate Specter released the single 'A Song To Die', stepping out of the shadow of their influences like Kendrick Lamar and Vince Staples with the help of the unique rhythmic noise and EBM-inflected production of GHZI PUR. Coupled with the chaotic music video by REProduce's Rana Ghose, the track takes a dig on the kind of extreme cult-like blind faith around religious figures that often manifests in violence – presenting a sharp-toothed and rough but undeniably unique addition to India's hip-hop space.
'Night of the Dead Living' By Father, Son and Alcohol
Bangalore-based producer Rahul Desai aka Father, Son and Alcohol marked Halloween with his dread-filled debut 2-track EP 'Night of the Dead Living', synthesizing glitch, dubstep and synthwave into an invigorating concoction.
'No Gravity' By MOKSH, Dakait & Muzu Beats
In the attempt of representing the North-East of India in the burgeoning landscape of country's hip-hop, Shillong-born rapper MOKSH, along with Dehradun-based rapper Dakait, collaborated with Aizawl-based producer Muzu Beats on the single 'No Gravity'. The 808-hinged hip-hop number reflects on the ups and downs of life with the aim of inspiring energy and optimism in the listener.
'Tanaza' By Ahmer x Tufail x Zero Chill
Kashmiri rapper Ahmer's debut album 'Little Kid, Big Dreams' not only emerged as one of the seminal releases of 2019, but important addition to the canon of the region's talent. Continuing the effort of highlighting Kashmir's young artists, Ahmer brings another local artist Tufail on board. While the initial few lines and elements of the accompanying music video undermine the political edge of the song's theme at first, the verses ultimately save the release by turning a razor-sharp focus towards the plight of Kashmiri locals, with both Tufail and Ahmer delivering lines with a characteristic aggressiveness.
'MATTE GLOSS' By Micah
Bangalore-Puducherry R&B singer-songwriter Micah Bedford recently followed ups his debut EP 'Soon, I Promise', with the 4-track release 'Lens Flare', progressing the conversation from loss and longing, to acceptance and recovery. Choosing 'MATTE GLOSS', an ode to cars and racing that stands quite separate from other emotive takes on the EP, as the lead single, Micah released a music video replete with the 4-wheel muses and booming basslines.
'Run Ft. Dishaan' By Urvashi
Pune-based singer-songwriter and producer Urvashi Mahashabde, who goes by her first name only as an artist, borrows elements from R&B on her latest alternative-pop single 'Run' which also features vocalist Dishaan. Singing about how the mind turns concepts like love, letting go and innocence into unnecessarily more complex ideas, 'Run' decorates ambient textures with deep whispery vocals to deliver the romantic heartache more gently.
'Roommates' By .jng
After inaugurating his new moniker .jng, Jose Neil Gomes has been consistently dropping EPs, channelling the organic off-kilter rhythms on electronic music upon which he decorated a rich tapestry of percussive and melodic elements. On his latest 5-track release 'Roommates', the Goa-born multi-instrumentalists pushes the envelope of being idiosyncratic without edging too far into the leftfield, perfectly balanced on the saccharine plucking and vocals of the title track.
'Moved' By Scarr. & Haen
The 4-track EP 'Moved' combines the lo-fi ambient of Scarr. and the deep house-affinity of Haen for a mellow electronica trip. The Pune-based producers oscillate between plucked and pad-like melodic synthscapes over laidback, often leisurely dragging, drum beats – although at their best when hovering closer to the placating grounds like with the ethereal piano-led title track.
'Chasing Harsingars' By Zanuski
Edging from the cavalcade of samples, synths and noises featured on his previous releases under the series 'Free Flow Mon Ami', Mumbai-based autodidactic singer/songwriter, composer and producer Zahaan Khan aka Zanuski is a lot more calculated on his latest neo-classical single 'Chasing Harsingars'. With the meticulousness of a composer, Zanuski stitches together melodies on the piano, plucked strings and violin to construct a romantic ode to courtship.
'What Is Love?' By Dhruv Kapoor
New Delhi singer-songwriter Dhruv Kapoor re-evaluates all things big and small to answer the question of "what is love?" on his latest vanilla soft-pop single. Yet, when the heart wants something familiar and saccharine, the very simplicity of the track delivers it as a comforting experience.
'Nowhere Station One' By Nowhere Station
How does a musical busking project of New Delhi-based architecture students like the band Nowhere Station function in a pandemic when travelling and crowding at public spaces is discouraged? But, the group remained musically unstoppable through the past few months, releasing four singles, from their debut album 'Nowhere Station One' which released on Friday. Conceptualised as a seamless offering, the 7-track offering was originally planned to be released with each track being revealed in different cities. The thwarted plans don't take away anything from the musical merit of the release, which though undercooked on the production level, soars high on the soft-rock melodic content of the belted vocals, aching violins and the energetic guitar hooks. The band also released an interactive 360-degree video on Youtube, performing the the album in entirety on the back of a pickup truck.
'One Dance' By Smg x Frntflw x Atteev
Mumbai-based producer Shantanu Gursal aka Smg, electronic duo Frntflw and singer-songwriter Atteev function at the confluence of future bass and trap on their collaborative single 'One Dance' while giving a tribute to the anime culture in India with its music video. Atteev's pop songwriting combined with EDM-sensibility of the production gives the track a very contemporary outlook, saved from becoming too cliche by the efficiency of Atteev's vocals and the punctuating melodic hooks.
x
x
Words: Amaan Khan
Image: Artwork for 'Moved' By Scarr. & Haen
Tags
Join Our Mailing List