NUKA & Kaam Bhaari Challenge The Apolitical With 'Ayo Burn'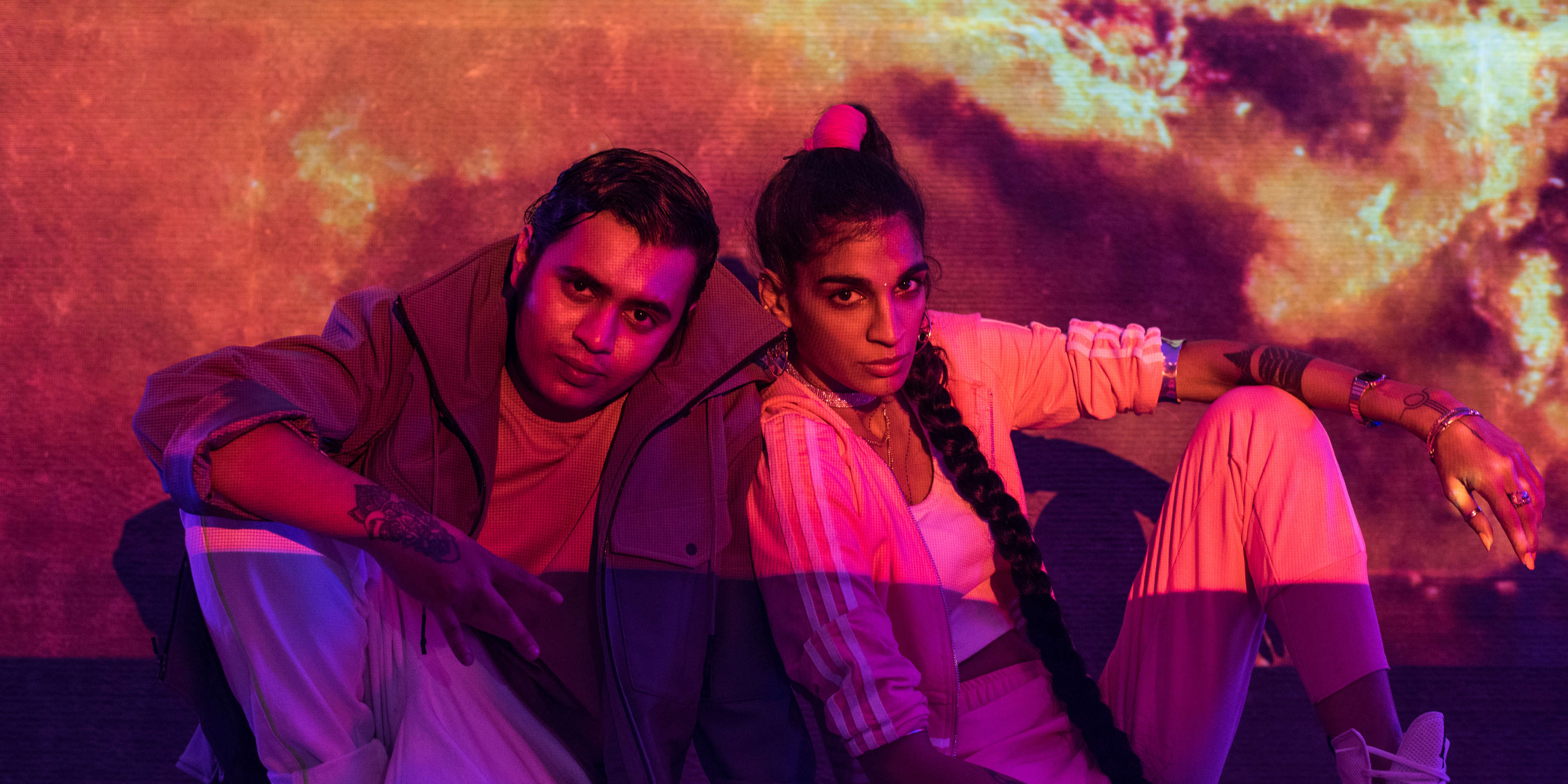 22 January 2020
"There are many causes for concern in our country, things that need our urgent attention. But life keeps everyone busy," says Anushka Manchanda aka NUKA. "Today, for the first time in my life, in my surroundings, I am experiencing my country awakening. I am hearing the rallying cry of people coming together to fight against the politics of hate and division. Not just that, there are questions about the environment, the education system, about data privacy. And I am inspired! I feel hopeful!"
Anushka's sentiments may resound with several of us who have been closely following the news and events of the past few years unfolding, across the world, but particularly across India. The anger that had slowly been bubbling against the current oppressive regime for the past few years, finally erupted in a big way in December 2019 – ever since, lakhs of Indian citizens have come out on the streets in protest.
In 'Ayo Burn', the latest track released on IncInk Records by NUKA, featuring Mumbai-based rapper Kaam Bhaari, the duo channel this very anger and concern, and join the scores of musicians in the country employing music to protest against the status quo and rage against the machine.
Set over incredibly catchy, bass-heavy production, 'Ayo Burn' sees NUKA and Kaam Bhaari using rap in English and Hindi, respectively, as their weapons of choice to lash out against the government and the apathetic, apolitical populace, as they address subjects such as marital rape, environmental destruction, data privacy, misogyny, farmer suicide, corruption, education and much more. Put together, it's a glimpse into the country's current affairs, and an urgent call to action.
Interestingly, the track was originally written two years ago. However, realising that absolutely nothing had changed since then (if not worsened) the artists decided to release it now, hoping that it may stir enough emotions and stir the conscience of those watching it.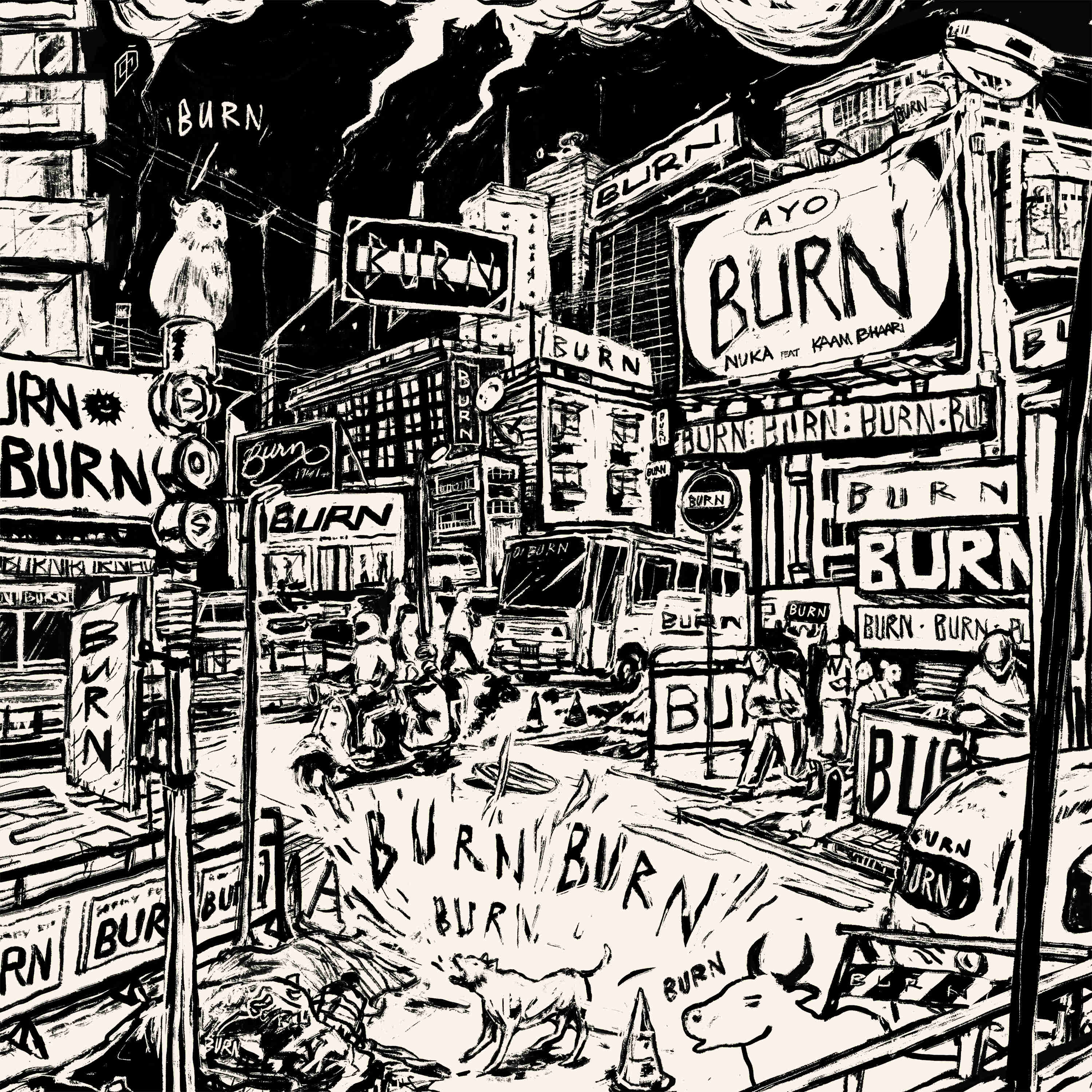 "This track is for those who are still on the fence. It's an appeal to them to take a stand," says Anushka. "Someone once told me that I could either be an artist, or an activist. I choose both."
Kunal Pandagle aka Kaam Bhaari also added: "Desh ke haalat kharab ho rahe hai aur jo bhi mujhe aur samaj ko dard jhelna pad raha hai iske zimmedar hum khud hai. Mai aur Nuka iss gaane se ye batana chaahte hai ki hume Aawaz uthaana padega aur jo bhi galat cheezein is duniya mai horahi hai uske baare mai bolna padega. Kab tak chup rahenge hum? (The condition of our country is worsening and whatever pain that I and the society have to bear, we are the ones responsible for it. What NUKA and I want to tell our listeners with this song is that we will need to raise our voices, and use them to speak about whatever is going wrong in the world. Till when will we remain silent?)"
At first glance, the neon-glam aesthetic of the video and its setting at a party may seem in odd contrast with the message of the video – apathetic, privileged youngsters partying it up don't exactly scream political "woke-ness". However, NUKA and Kaam Bhaari emerge as the voices of reason, literally personifying a clarion call to action as they attempt to break through to the crowd and make them care. In a moment of dispute, Kaam Bhaari raps:
"Meri baat zara sunna yaar, deyo gaur
(Listen to me, pay attention)
Mujhe war nahi chahiye, aur nahi chahiye, load nahi chahiye!
(I don't want war, I don't want more, don't want the load)
Mujhe khot nahi chahiye, note nahi chahiye, vote nahi chahiye!
(I don't want flaws, I don't want notes, don't want votes)
Mujhe chahiye bas azaadi
(All I want is freedom)"
Navzar Eranee, co-founder IncInk, sums it up: "Burn is the moment after awareness and recognition. It is when you decide to take responsibility for the actions of humanity. It is the death of ignorance. So much is wrong with the world we have created and we can't sit around and do nothing anymore. A line from the film Network directed by Sidney Lumet in 1976 encompasses the heart of song perfectly – 'I'm mad as hell and I'm not going to take it anymore'. Nuka and Kaam Bhaari bare this moment as nakedly as they can, so that they may share the 'burn'".
Watch the video below:
For further information and updates, follow NUKA, Kaam Bhaari and IncInk.
Image: Tanya Agarwal
Tags
Join Our Mailing List