Wild City 052: Pete Herbert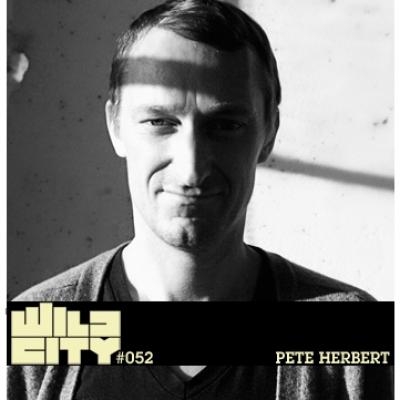 20 March 2013
One time owner of the praiseworthy Atlas Records shop in Soho, London, now over a decade ago, Pete Herbert spends the majority of his time tirelessly producing in the studio on his various musical projects.
When not in the studio he can be found regularly destroying dancefloors behind the decks at clubs such as The Nest, Fabric, Ministry Of Sound and other major parties/clubs in his hometown of London, including a annual slot at the Sancho Panza Stage at Notting Hill Carnival, one of the largest street festivals in the world.
His unique take on Balearic leftfield disco, house, italo, dub and funk has also seen him travel extensively overseas, playing regularly in genre defying parties around the world. Some of these include the infamous Goa Electronic Parties in Madrid, as well as regular slots in Paris, Marseille, Belgrade, Moscow and Copenhagen amongst others. He's also playing his second show in India this weekend!
As he weaves together classic sounds, clicking rhythms, and groovy drum patterns in this exclusive mix for Wild City he pushes the work of world-class beat makers such as Jay Shepherd, Betoko, Kolombo and Kellerkind. And although it contains no production from Herbert himself, it never strays too far from his personal artistic canon over its 58-minute duration.
Made up of pure energy and grooves, the momentum is solid and never lost. An excellent companion to some of his top-flight work.
**Pete Herbert will be playing in New Delhi at Kitty Su on 22 March. More info on this show as well as others happening across the country can be found on our events page here**
Listen and download below:
Direct Download: Wild City #052 - Pete Herbert
Tracklisting:
Jay Shepherd - Hefty Done Me Right
Kellerkind - Backflash
Florian Cruze & Nils Nuernburg - Daze Without You (Chopstick & Johnjon Remix)
The Meckanism - Good For U
Lovebirds - Love & Happiness
Mirror People - Machines
Betoko - Raining Again
Kolombo - My Own Business
Wildkats - Signs
Kolombo/Demarzo - Darling
Betoko - U So Fine
*Feel free to share and blog this mix, but please reference this page*
Tags
Join Our Mailing List