Releases You May Have Missed: Disco Puppet, Yung.Raj, Arjun Vagale & More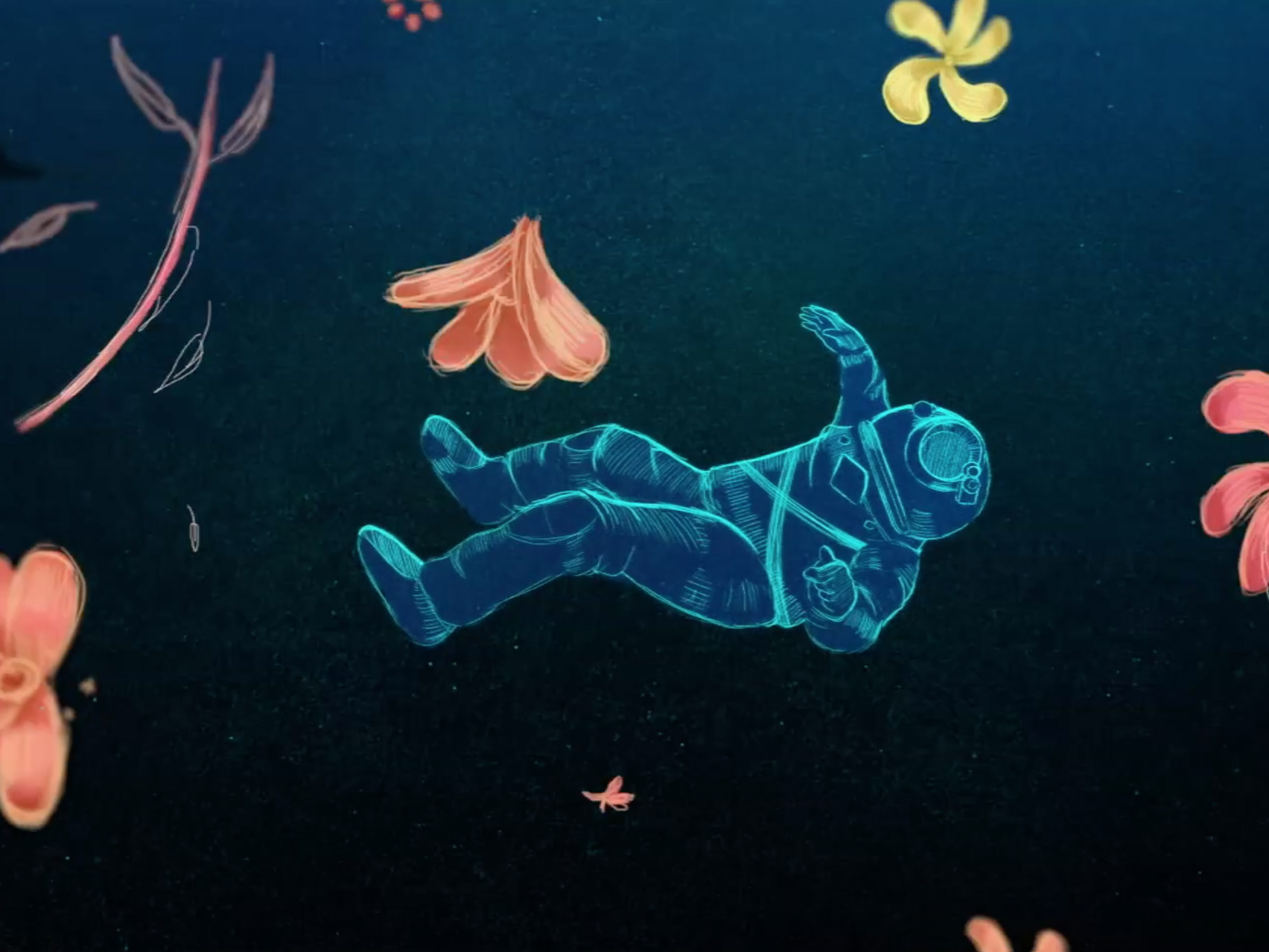 13 February 2020
The year has barely started, and Indian music producers are already releasing music faster than we can keep up with. There were a few singles and EPs released over the past few days that we thought were worth bringing to your notice – check them out.
'King of Good Times' By Drum ani Bass Feat. Azamaan Hoyvoy
Bass player Nathan Thomas (aka NATE08) and drummer Dhir Mody are familiar names in the music circuit – both are seasoned musicians who have played with the likes of Sandunes, Mad Fingers and more. It should come as no surprise, then, that their new act as a duo Drum ani Bass, is one of the most intriguing new acts on the scene. Born out of improvised jams at 1403 – also the title of their upcoming album – Drum ani Bass is the manifestation of their experimentation and innovation with sound, which usually leads them down the passageways of jungle, footwork, drum 'n' bass, dub and glitch, glazed over with influences from free jazz.
Following an impressive debut, their second single 'King of Good Times' is telling of the ethos that drove them to explore electronic music. Azamaan Hoyvoy's distinct vocals, cut-outs of sound recordings and vocal samples, and varying textures of electronic elements combine to form layers over intricately laid out percussion, crafting an organised chaos that is tightly reigned in by a pulsating bassline. Almost like watching a collage artwork being assembled at hyper-speed, with new elements being added ever so often, the track ends up being emblematic of the freedom and possibilities offered by both live instrumentation and digital technology – claiming its space at the meeting point of both worlds.
'Ice Cream Mixtape' By Karthik Pai
When I first saw 'Ice Cream Mixtape', I didn't quite expect the EP to actually pack all the excitement you get from going out and getting ice cream. Cold, creamy, sweet and packed with flavour – I'm talking about the mixtape here, not actual ice cream – this EP is the sonic equivalent of an ice cream sundae, offering different flavours with each track, each sweeter yet subtler than the one before (and once you actually listen to the mixtape, you'll also appreciate the relevance of the artwork).
All these comparisons with ice cream, however, shouldn't mislead you into thinking the release is a saccharine dose of sugar-coated melodies. On the contrary, the tracks take you through several moods and flavours: from the enthusiastic, 8-bit-fused opener 'They Should've Never Given Me Computers' and the tripped out, funky 'Almost Marketable' to the melancholic strains of 'If You Fall Asleep, You'll Miss Your Stop', and the solemn wrap-up with 'Wrapping Up Projects Gets Emotional'. 'Village Gathering Near The Uber Soldat Testing Facility' poses as an intriguing transition between the two halves of the album, bridging over the drastic shift of mood with a subtle, curious moodscape crafted by the interplay of electronic and acoustic music.
'Undo Me' By Disco Puppet
Disco Puppet whipped up quite a storm last year with a stroke of genius aka his live theatrical shows for 'Aranyer Dinratri'. What was already a brilliantly produced album was only enhanced by scenes of him getting antagonised by, and then proceeding to shoot with an arrow and thrash to death, a man in a bird costume in a stage replica of his living room.
He's now back with his first release since – 'Undo Me', the first single from a series titled 'Un Smooth Un Jazz' that he described as "a series of experiments with unfinished ideas". Disco Puppet's signature autotuned vocals and 808s feature heavily on the lo-fi single, accompanied by scattered melodies, minimal, experimental percussion and a generous sprinkling of noise and distortion. The track may not be his best work (far from it), however it does offer an amusing glimpse into the universe of Disco Puppet, warts and all.
'Recovery Package Vol 2' By Yung.Raj
Usually, at the beginning of the year, people are eager to turn over a new leaf and embrace change – "new year, new me" seems to be the sole sentiment echoing through the months of January and February, filtering its way through new year's resolutions and the stifling optimism in the air. Yung.Raj, it seems, missed the memo. Instead of venturing into new spaces or experimenting with genres on his latest EP, he goes back to his roots, embracing the spaced out, mellow and all-round chill atmosphere that marked his earlier releases.
'Recovery Package Vol 2' picks up right where volume 1 left off a year ago, albeit with new samples of old school hip-hop and jazz, increased variation in tempos, and more potent baking sessions behind the scenes (as is secondarily evident in the transition of the artwork and track titles). There is, however, a noticeable shift in the overall dynamic of the release – while the earlier EP was more akin to "lo-fi hip-hop to study to", we don't see anyone just leaving this EP on as background noise, let alone cramming chapters. Instead, we can see them spacing out into a 420-friendly haze, tuning in to appreciate the lo-fi beats, or even taking a moment to simply relax. That, perhaps, is what we really need at the beginning of the year – self-care, and a recovery package.
'Always Almost There' By Ape Echoes
Inherently, there isn't any particular order in which the releases have been placed here. Now, however, it appears serendipity was at play – Ape Echoes' 'Always Almost There' is the perfect follow-up to Yung.Raj's 'Recovery Package Vol 2', offering a relatively energised yet overall breezy epilogue to his lo-fi, downtempo release.
Dressed in alternative pop and electronica, with crossover jazz at its core, 'Always Almost There' is an easy-going track that harkens the sweet smelling virility and lushness of spring with an emotionally varying palette and ever-transitioning moods. The symbiotic contrast between the organic acoustic instrumentation and the duo's vocals with layers of titillating electronic elements is complemented with interesting accuracy in the animated music video, altogether making for a memorable release.
'Hello Nasty' By Arjun Vagale
Over the years, Arjun Vagale has built a solid reputation in the Indian and global music circuit as a purveyor of all things techno. His latest release 'Hello Nasty', released on Odd Recordings, falls neatly into the bracket of hard-hitting, uncompromising techno that he's notorious for, unwavering in intensity right from the first second – no holds barred.
Image: Screengrab from Ape Echoes' 'Always Almost There' music video by Improper TV
Words: Satvika Kundu
Tags
Join Our Mailing List