NH7 Weekender 2019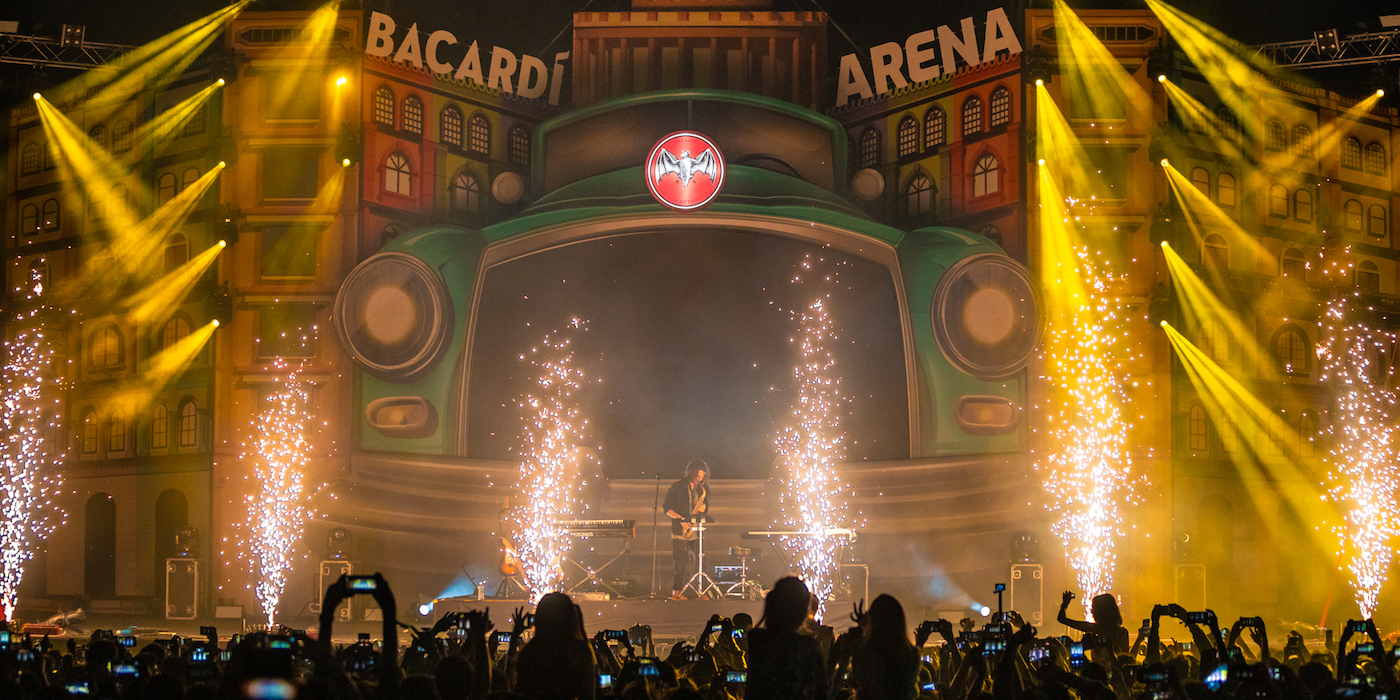 When
29 November 2019 - 1 December 2019
Image: Nina Manandhar
Venue: Mahalaxmi Lawns
Nick Murphy FKA Chet Faker
Australian singer/songwriter Nick Murphy is best known for crafting atmospheric electronic productions under his former stage name, Chet Faker. Under that moniker, he issued a handful of EPs and a debut, 2014's 'Built on Glass'. After reverting to his birth name, he took a more soulful, organic approach for the release of sophomore full-length, 2019's 'Run Fast Sleep Naked'.
Opeth
Since their arrival in 1990 as the self-proclaimed "most evil band in the world," Sweden's Opeth are one of the most influential heavy metal groups to emerge from Northern Europe. Though their musical beginning was rooted in occult-saturated, doomy death metal, as evidenced by 1995's 'Orchid' and the following year's Morningrise, by the time they issued 1998's globally acclaimed 'My Arms, Your Hearse', they were already threading progressive elements into their music. The shape-shifting experimentation had just begun. As the band's individuals grew musically and personnel shifted, their approach and sonic palette expanded. 2001's groundbreaking 'Blackwater Park' drew heat from purist death metal fans and critics while global prog metal fans championed it. They hit the international charts for the first time with 2003's 'Damnation', though not at home. By the time they issued the foundational fusion of death and prog metal with 2005's 'Ghost Reveries', they hit Sweden's Top Ten as well. In the second decade of the aughts, Opeth pursued a full-on prog-cum-folk-metal direction on 2011's 'Heritage', an album that signified the band's long-expected departure from the death metal aesthetic; they underscored it with an exclamation point on 2015's Pale Communion, which sold more than 13,000 copies during its release week in the United States.
Kodaline
Kodaline are an alternative rock band from Dublin consisting of vocalist Stephen Garrigan, guitarist Mark Prendergast, drummer Vinny May and bassist Jason Boland. Formation: Kodaline started out named 21 Demands. They topped the Irish Singles Chart in 2007 with their debut single 'Give Me A Minute' making history by it becoming the first independently-released track to do so. In 2011, they changed the band name to Kodaline.
Kokoroko
Kokoroko are a London-based Afrobeat group who have, since 2014, established a well-founded reputation for shaking up London's live music scene with their specialty horn-and-drum-driven jams and polyrhythms. According to their own manifesto they "...specialise in a soul shaking, horn fueled sound with West African roots and Inner London hues." Celebrated by media across the European continent, they have been showcased abundantly at music festivals and in clubs, intoxicating audiences with their intentionally spiritual compositions. Influential DJ and curator Gilles Peterson signed the band to his Brownswood label, where they continue to spread their gospel of groove as inspired by Fela Kuti, Ebo Taylor, Tony Allen, and Peter King.
EarthGang
EarthGang is an American hip-hop duo from Atlanta, Georgia, composed of Atlanta-based rappers Olu and WowGr8, signed to J Cole's Dreamville Records. They are co-founders of the musical collective Spillage Village, with J.I.D, Hollywood JB, JordxnBryant, 6LACK, and Mereba.
Garden City Movement
Israeli trio Garden City Movement craft abstract electronic pop songs with an equal emphasis on complex beat construction as well as longing, R&B-influenced vocals and hook-filled melodies. The group was founded in 2013 by Tel Aviv residents Roi Avital, Joe Saar, and Johnny Sharoni. All three members play guitar and electronic instruments, with Avital and Sharoni handling vocals.
Artists
Tags
Join Our Mailing List