T.ill APES, Ranj x Clifr x Tintin & Sunflower Tape Machine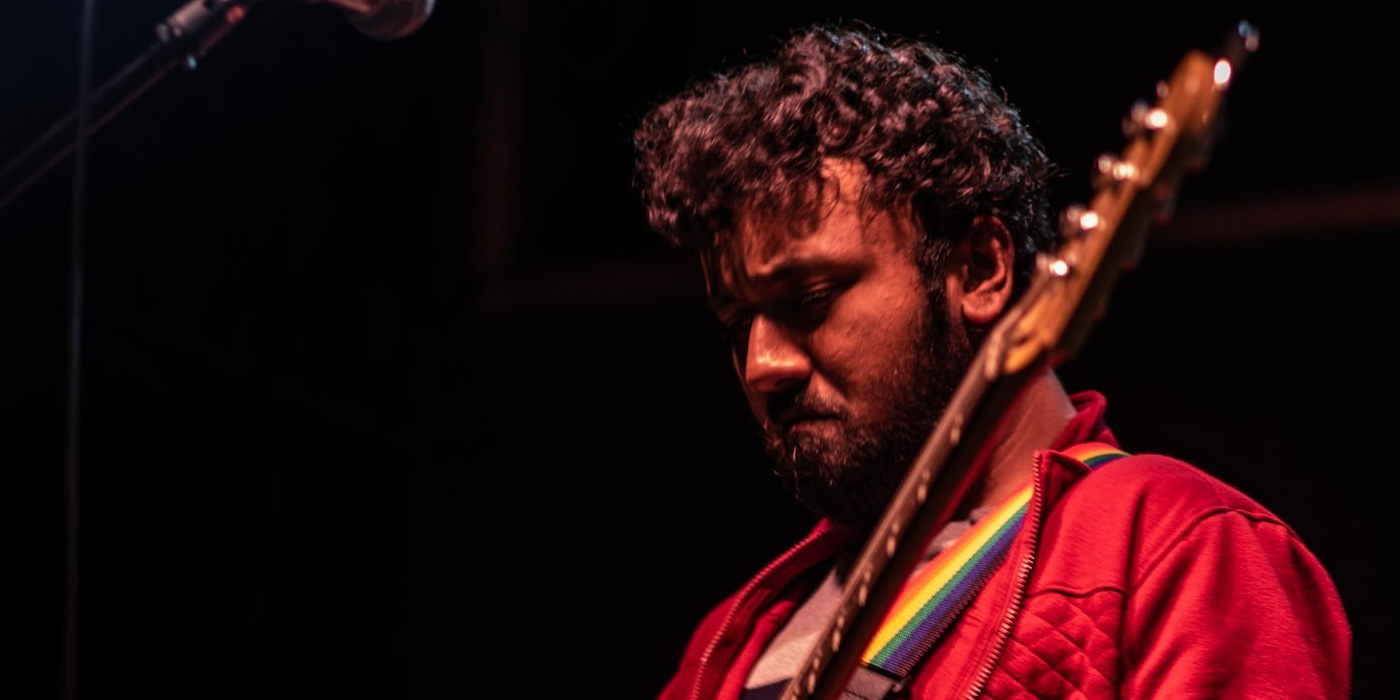 Where
antiSOCIAL Mumbai
Mumbai
Image courtesy of the T.ill APES website
T.ill APES
T.ill Apes began by releasing two live performance videos in 2019, both completely done in one take, titled 'World Domination' and the other, a tribute to Nas aptly named 'Tribute to the Illest'. 2020 marked the shift towards digital streaming, and T.ill Apes was no exception, playing a livestream with the help of Bohemian live and Muzico studios in August, while in December playing a full length digital set as a part of the Bacardi Weekender (NH7) concert amongst an eclectic spread of bands including Hiatus Kaiyote, the Lumineers and Prateek Khuhad to name a few.

RANJ
Ranjani Ramadoss is a Chennai-bred musician currently based out of Bangalore. After making music and playing several shows with her 2 bands – Kelvikkuri (jazz fusion) and Paula & the Associates (neo-soul/pop) - for a couple of years, RANJ is her baby solo project, launched in 2021.

Clifr
Clifr is a Bangalore-based music producer and multi-instrumentalist. For the past two years, he's been working with his band Kelvikkuri (jazz fusion) and on his solo music. Clifr released his debut solo project in 2020, 'State 'O' Mind' feat. Lojal, followed by the EP '593 Vol.1'. His musical identity carries a huge influence of hip-hop, trap and his experiments with Indian instruments as he goes on to collaborate with a wide range of musicians.

Tintin
Tintin is a Bangalore-based hip-hop artist. Making waves in the scene with his versatility on display, he blends various styles to bring a unique sound that is true to his voice and storytelling. Fresh off his 4/20 EP, Tintin is currently working on a full length LP produced by Clifr.

Sunflower Tape Machine
Sunflower Tape Machine is the pseudonym and experimental solo project of full time indie/psychedelic rock and shoegaze musician, Aryaman Singh. Hailing from Chennai and inspired by the sounds of bands like Tame Impala, Men I Trust and, my bloody valentine, his upcoming projects consist of wavy ambient textures, dreamy chords and, 80's inspired analog synth sounds.
Tags
Join Our Mailing List