Spotlight: Emmanuelle de Decker (Gatecrash / Music Mulakatein Foundation)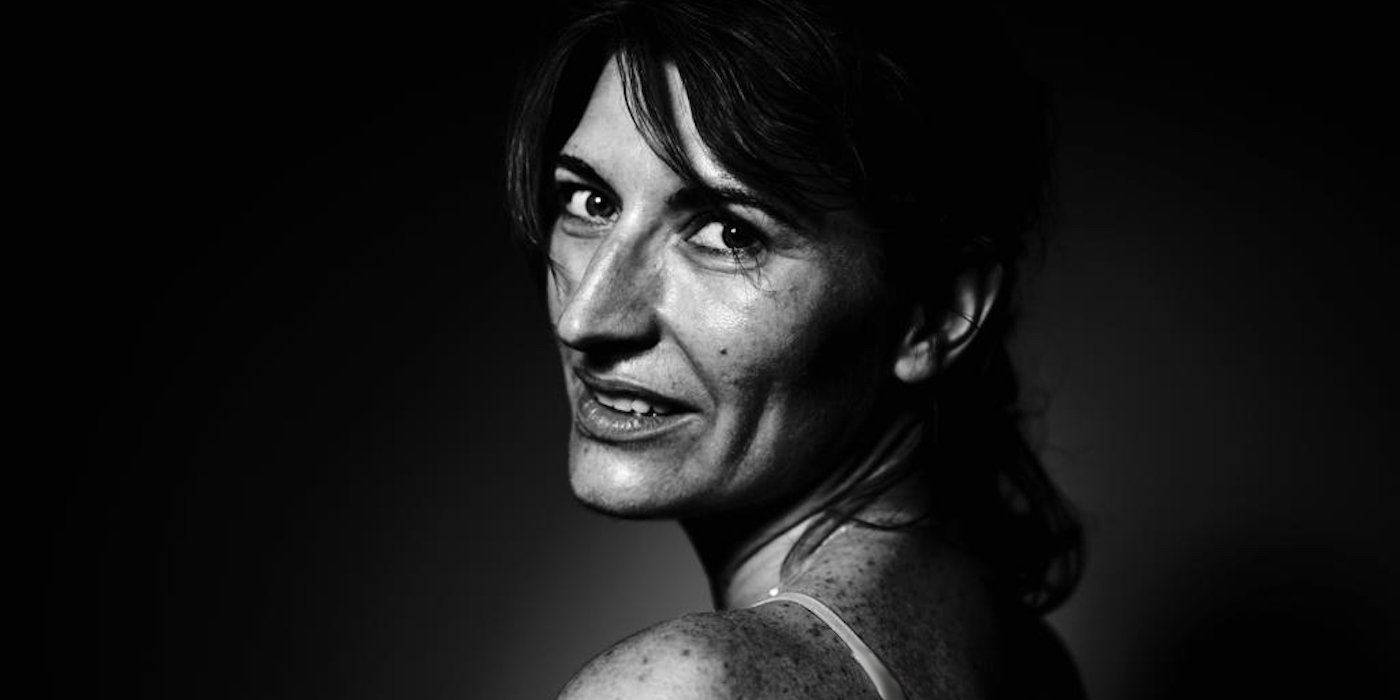 18 March 2020
Dedicating the month of March to the immensely talented women in our music community and to spreading awareness about female representation and inclusivity in the music industry, through a series of mixes, features and conversations, we spoke to music curator, project manager and trainer Emmanuelle de Decker to trace her diverse career.
"You will have to speak about Emma if you're talking about jazz in India today." When a colleague mentioned this in passing, it was the first time I came across the name of Emmanuelle de Decker, founder of Gatecrash, the Mumbai-based event agency responsible for the bulk of tours for jazz artists in India. Since then, her name has popped up again and again, whether as someone consulting on various festivals across the country, as a core member of India's (now-defunct) defining music venue blueFROG, as someone tutoring girls from Mumbai's red light areas in music management, or as host of jazz concerts in the slums of Mumbai. Even as we coordinated this interview, Emma had to juggle between running a festival in Jodhpur, delivering classes on WordPress in Mumbai and recalibrating (just like every other music promoter currently) professionally to endure the slew of cancellations amidst the coronavirus pandemic. It became clearer that I was dealing with an intensely multifaceted individual.
"I don't think jazz should be part of the music industry. Because it's not. It's different. It's more like an art and creativity space... a place of freedom and expression, and improvisation," she tells me over the phone. "I've never managed to make it financially viable. But it's also because if you want to make business out of this music, it's like making a business out of theatre or contemporary dance. It's just too niche."
The "arts for arts' sake" viewpoint might seem idealistic coming from someone without credibility, but Emma has been a respected part of India's independent music industry for 16 years, functioning at its forefront as it blossomed into a burgeoning scene with a huge array of festivals and live events. "I came to the country at a special time," she tells me. "I wanted to do live music and I wanted to do anything that is not Bollywood. At that time, there was nothing like this. So, I guess I also came at a time when people started getting interested in that. There was really no clear vision of what kind of business it could be. Apart from the heritage of American jazz and British jazz that used to come, and apart from rock bands playing covers, there was not much. That's about it. The live scene 15 years ago was just that."
Born in the Ivory Coast, Emma is a French citizen who studied arts management and worked at places like Dublin Jazz Festival before moving to Kolkata to work at Alliance Française. She found her place in India, choosing its nascent independent music landscape over the more developed structures in European countries. "In France, when you come up with a project, they tell you 'oh no, it's not possible'," recites Emma, her thoughts often too fast for words to follow. "In India, everytime I had an idea, I always had people telling me, 'You can do this! Just call this uncle, who has this brother, who has a sister, who has got a cousin and a neighbour, who is someone that will help and you should call him. Here's his phone number.'"
Emma's experience of India has been one of acceptance toward ideas and identities, at least within the community of people she deals with regularly, who she often credits for her success, along with being in the right place at the right time. She has anecdotes to support her perception as well. While working at Saregama, India's oldest music label, and looking into organising jazz events, the next direction in her career came from an unlikely source.
"I talked to a lot of people in Kolkata and one day, I met a guy who was organising cricket matches. I have no idea how," laughs Emma. "I was like 'I want to organise jazz and blues and African music.' And he's like, 'why are you coming to me? I'm doing cricket!' I told him 'I don't know. I have no idea!' And then he told me, 'I can't help you but my sister is opening a club in Bombay and I think she can help you.'" That "sister" was Srila Chatterjee and the club she was in the process of co-founding at the time was none other than Mumbai's iconic blueFROG.
"I think what convinced me more than anything is that they had already started working on the programming. I remember there was a white board with all the bands coming up for the performance at blueFROG – they had written 'Bugge Wesseltoft' on it", recalls Emma. Seeing she wasn't alone in her desire to listen to experimental avant-garde jazz musicians like Norwegian artist Bugge Wesseltoft, or in her belief that Indian audiences might feel the same, was the final indication for Emma, who would go on to programme live events at the venue for the next 5 years. "I was already in India for 3 years and whenever I'd talk about Western music, people would only talk about playing Beatles covers. So the move from the Beatles to Bugge Wesseltoft was like, 'okay, wow!'. That was a big musical leap."
Such musical leaps echoed across the major Indian cities, and the blossoming of India's independent music scene grew diverse in its offerings. Festivals like NH7 Weekender and SulaFest emerged, and the country's alternative artists carved their places outside of college festivals and residencies at 5-star hotels. The musical landscape had become so vibrant that Emma felt she can't experience it properly while in a job that required her to be at the club six days a week. "I got tired. To program a club for five years! And then we started Delhi. I was in charge of two clubs and it was tough. I wanted to do other stuff, I wanted to expand my horizons and just build a network of different people across the country."
It was inevitable that Emma would take the next step in her career, which is how Gatecrash was born.
Over the years, the Gatecrash has brought the likes of Klein, Macha Gharibian Trio, Shai Maestro Trio, and Shine to India, often touring them beyond the obvious tier-1 cities (New Delhi, Mumbai and Bangalore) like Ahmedabad, Bhopal and Pune. However, in an industry where music spaces have to double up as food and beverage hubs to keep themselves afloat and brand partnerships drive its economy, functioning in a genre that's usually sustained through government funding (within a country with limited funding for jazz) hasn't been easy. "We need the participation of everyone. We need the bands to apply for the funding, we need the institutions abroad to support the project, and then we need each partner to do it with us. So when we do a gig in Ahmedabad, we don't do it alone. We tie up with Alliance Français in Ahmedabad and the people there know where to do the gig, how to do the gig, etc. They will feel part of the tour also, and will support the tour financially a bit," Emma explains.
While for any sponsor, it's a number's game, that is not what Emma is in it for, abiding by her statement of not evaluating jazz with the same equations as the rest of the music industry. "You know, we would get around 100 people on Tuesday for a jazz gig, which at blueFROG looked empty and was a big loss for the club. But, anywhere in the world, 100 people on a Tuesday night for jazz is actually really good. I don't think it was a failure," recollects Emma. "There is no jazz club in the world that fills in every day of the week."
The scenario is starting to show gradual changes, helped by social media and the new crop of musicians honed at various music schools in the country, which grew alongside the alternative music circuit. "Because now young musicians have been to these schools, they have discovered that jazz is actually cool and fun. So when they go and play, all their friends come," Emma explains. Coupled with music festivals more readily booking artists from the varied genre (she points out NH7 Weekender 2019 showcasing punk-jazz group WORLDSERVICE PROJECT, as an example), these developments serve in tandem with what Emma considers the ultimate solution for developing a wider appreciation of jazz: "Exposure and education basically – which is more long-term, which is more deep work, which is more about discussing and spending time with something, which doesn't fit the society today. Today people don't have the time."
Years of successfully avoiding and tackling the pitfalls came with its own exhaustion. Emma often questioned herself – she was struggling financially and having a tough time in the process. "At times, I wondered, why am I doing this at the end of the day? I kind of lost it," she recalls. The relief came from 'Music Mulakatein', a special concert in spaces like slums and red light districts that Emma and her team started including in Gatecrash's extensive tours in 2018. "When I started doing gigs in the slum, it came back to the reason why I am doing this. This is why I started this 20 years ago. When you bring this music to those who don't usually get to experience it, it does make sense! It does make a difference to do it. This is the magic of music and this is why it's important to me because music is not just entertainment. Music can be so powerful. You can give messages and you can bring a community together."
Besides democratising the experience of live music, 'Music Mulakatein' also served to demonstrate the likeability of jazz. With the concert series, Gatecrash has highlighted hip-hop groups, jazz bands and indie-rock acts and found appreciation with the unlikeliest of styles. "There was this band we got in December called The Great Harry Hillman. They're an experimental jazz band from Switzerland and all three jazz men are completely mad. I was a bit worried because this is really hardcore super experimental jazz. Even I was not completely sure if people would be okay to listen to this for 2 hours. But the kids absolutely loved it! They danced to it for hours!"
Off the back of the concerts, Emma started offering training and internships in music management to girls from KRANTI, an NGO dedicated to improving the lives of children and families of sex workers, with a focus to help young entrepreneurs. Through the programme, the girls learn skills like social media management, event coordination, research and basic computer skills.
"Most of them want to be in social work," Emma tells me when I inquire if her students appreciate the programme. "They're super intelligent and they have a lot of ideas and they know what they want, and they don't want to be an employee at a bank, they don't want to be a salesman or saleswoman. They want to start their own projects." Project ideas that seem difficult to a middle-class aspirant seem absolutely impossible to someone growing up with a stark economic disadvantage and lack of exposure. Through engagement with the girls, Emma found that the ideas these 17-19 year old girls had were perfectly feasible given basic support. "So, basically, for me the aim of Music Mulakatein Foundation would be to help those youngsters who want to have their own project in social work and arts, and to do this together. See if they can make a business out of this, or, at least, a minimum income for themselves. It sounds feasible and that's the exciting part of the project actually – to actually help someone in the long term to set up their own project."
Just like organising jazz tours, training the young entrepreneurs has come with its own struggles and learning curve, yet Emma seems to be approaching it with the same resilience that has kept her strongly growing over the past 16 years. "It was our first year and it was a year of trial for us to learn what they need, what we need to do and how we need to organise ourselves. We made our mistakes. I made my mistake, which I do all the time, which is I get involved in too many things at the same time and I can't handle it." So now the music curator, project manager and trainer is restructuring. By recruiting Tanish Thakkar to take the helm of Gatecrash's events and tackle the issue of finding sponsors and brand partnerships for the tours, Emma is shifting her focus toward the 'Music Mulakatein' training programme. "Now that we have this structure in place, we can start raising funds. I need to. So far I have been spending my time and my money on this. But if I want to grow, I need more people to help and I need some money," says Emma. "So the idea is to spend the next 2-3 months to raise funds and then start again with a proper space, and be able to bring equipment to the students, take them to decent places and give them proper training."
The training programme just got officially registered as an NGO two weeks ago as 'Music Mulakatein Foundation'. WIth the hope that the disturbance in business and commerce from the COVID-19 pandemic blows over soon, Emma aims to restart the training in a more extensive format in the summer with girls who do not have to juggle the programme with their schooling. "I think now we want to target older women who are more between 22 and 25, who have finished their studies and will need work experience... I think it makes more sense. Then we can rely on them and the idea is that we teach them how to organise a concert. Then they can start organising the concerts in the slums themselves. It's a full 360 degrees."
Words: Amaan Khan
Image: Purav Sood
Tags
Join Our Mailing List