Releases Of The Week: Sarathy Korwar & Upaj Collective, SHFT, Joshua Singh & More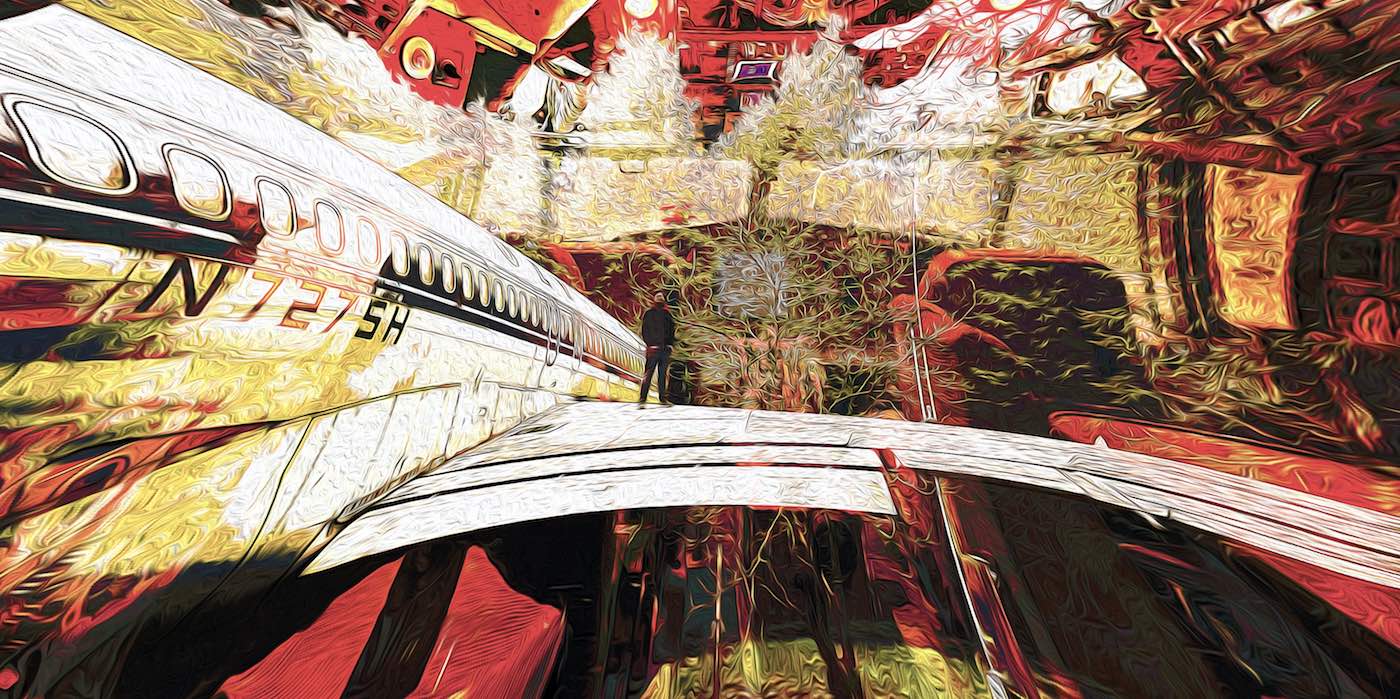 1 December 2020
With 'Releases Of The Week', Wild City handpicks and highlights our favourite new music from the previous week by artists from South Asia and its diaspora. If you'd like us to listen to your music, send the relevant info to music@thewildcity.com.
'Night Dreamer' By Sarathy Korwar & Upaj Collective
The distinction between a studio record and a recorded live performance was drawn out almost as soon as technology allowed it, growing vibrantly stark in the 60s. Recording directly to disk in a single take i.e. essentially a live performance, virtuosic instrumentalist Sarathy Korwar and his jazz-meets-Indian music cohorts Upaj Collective create a record with noticeable mindfulness of the advantages of a studio and the different context between listening to something on record and experiencing a live performance. The 5 tracks on 'Night Dreamer' are patient, almost meditative, even in their ebullience – delivering details with such intimacy that the performances transcend from being just live takes into a release that captures both the meticulousness of a studio record and the spontaneity of a live performance, brought out even further by Yoruba Soul's concluding mix.
'dreamscapes' By cash
2020 is a good year to latch on to the expanding discography of Boston-based Indian musician cash, whose musical training allows him to infuse a more thoughtful nature to the ambient genre as he curates immersive journeys with atmospheric noises, piano improvisations and ethereal voices on the 5-track release 'dreamscapes'. Most importantly, cash's take on the genre doesn't hinge solely on relaxation but branches out effectively on to other emotions, from worry and homesickness to solace and nostalgia.
'Fuchsia Dreamers' By Haved Jabib & Comets in Cardigans
Kolkata-based noise producer Haved Jabib's collaborative work with Mumbai-based ambient musician Shree Walinjkar aka Comets in Cardigans manages to keep together the jarringness of noise with the placating strands of ambient music without disturbing the two. The 3-track EP entitled 'Fuchsia Dreamers' feels like a romance between two very opposite existences, one trying to create a dialogue with all its burning mess while the other receives it with a constant calmness.
'Drown' By Aditya
Aditya Bhatt also offers a unique take on the ambient genre with his guitar and pedals-led approach, resulting in grit and melody-laden offerings, the latest of which is his single 'Drown'. Deliberately moving between noise and clarity, the brief track maintains a narrative-led ebb and flow to signify a cycle of chaos, surrender and solace.
'The Way Back' By Varun Kishore
Similar to Bhatt, Varun Kishore too connects with his primary instrument i.e. guitars on his latest drone offering 'The Way Back', but instead of the guitar-led composition style of Bhatt, Kishore maintains his grip on his fundamental subject: sound. The contemporary composer showcases an ear for separating the sound into its components: the harmonics, the noise, the resonances – and shifts the focus between them to reflect on the hellish year.
'Anxiety Disorder' By ELCOR
DJ and producer Aniket Chhetri aka ELCOR effectively bottles the uneasiness of anxiety on his textural electronica number 'Anxiety Disorder' and its interpretive video, through disjointed rhythmic phrases, reversed samples and sonic sparsity.
'Rogue Planet' By Mizuchi
Moving away from his previous background in hip-hop to borrow from house, electro-pop and ambient, Mumbai-based producer Mizuchi has arrived at a stylistically fresh spot with his single 'Rogue Planet', managing to be quirky, catchy, pumping and atmospheric at the same time.
'Arcane' By SHFT
While attempting to capture the dystopian elements of the world today and produce for the dancefloor on his album 'Arcane', New Delhi-based Vipul Angirish aka SHFT has managed to make club music feel admirably intimate – most noticeably on the tracks 'Sphinx', 'Malicious' and 'Xenomorph'. While retaining the fun of pulsating bassline and guttural rhythms, Angirish creates mystique and dread with slowly fading ambiences, odd unexpected echoing hits and subtle manipulation of time-based effects.
'House and Stuff Vol. 2' By pixl., Maddeof & BIJJ
After delighting us with the first volume of 'House and Stuff' in August, Chandigarh-based producer pixl. and Mumbai-based act maddeof return to find the right spot between contemporary fun and the underground edge on the follow-up 3-track volume, which also features electronica act BIJJ. Still maintaining a lo-fi aesthetic to the dance offering, the pair dial up the guttural nature of the kicks and the jarring energy of the hats while keeping the basslines gritty and percussions atmospheric.
'BeenTouched55' By Aaryan
Gritty low-end motifs and pristine percussive detail give identity to Hyderabad-based DJ and producer Aaryan's latest EP 'BeenTouched 55' who separates its two four-on-the-floor tracks with squealing synths and analog noises.
'Final Call' By Sublime Sound
While Anhad Khanna's artistic footprint has been long felt as a producer, sound engineer and as part of Anhad + Tanner, the New Delhi-based talent debuts his solo moniker Sublime Sound with the 3-track EP 'Final Call', studying sound, textures, timbres and basic musical components with a zoomed in focus. Khanna arrives at the middle ground of club music and leftfield explorations by piecing together poignant musical fragments that range from analog synth tones and sampled percussion to piano hits and lilting vocals.
'Life before internet' By .jng
We don't know what Jose Neil Gomes was doing before the advent of the Internet but if his latest 3-track EP as .jng is anything to go by, they were sinister things. With the exception of the middle track 'before', a dark brooding quality pervades the release which stands in contrast to the rich varied sonic collages Gomes usually presents. Resultantly, the concise sonic palette produces a more economic effort, effectively emotive and energetic in its disjointed but tight rhythms.
'Forbidden Fruit' By Dolorblind
After sharing the single 'Bloom' exclusively with Wild City last week, Dolorblind dropped his noticeably appreciated EP 'Forbidden Fruit'. Having had the opportunity of being privy to the artist at some of his creative moments as he worked on the music, which eventually made onto the EP, at Wild City office in the after-hours, or seeing him use the slider on a digital metronome to turn it into an instrument one can create grooves on, I find it easier to notice Dolorblind's penchant for finding interesting and emotive musical fragments just about anywhere. There is no one technique of sound design, sampling or long-take performances which define his approach, but rather a hefty measure of all of it with which he traverses tempos and moods on the 7-track release.
'For Sale?' By Tienas
With 'O', Bobby Boucher aka Tienas burst onto the hip-hop scene of India with his influences on his sleeve. With 'Season Pass', he settled comfortably into the sonics enough to be reflective of his life. With his latest 5-track EP 'For Sale?', the Mumbai-based rapper builds his own voice atop it all. With stylistically hard auto-tuned vocals and most importantly, his singular grit, Tienas delivers the discomfort of topics like sexual harassment, caste-based injustice in relationships, death and substance abuse. While we've presented the notable music video for 'Oh My Lord' as the entry point, check out the entire EP here.
'Ghost In My Closet' By Manan Mehta
Jaipur-based pianist and singer-songwriter makes a strong debut with the single 'Ghost In My Closet', showcasing a stark sophisticated simplicity and lyrical maturity for his age (17) on the piano-led track.
'Yellow Brick Road' By k o k u m
While Karishma D'lima aka k o k u m had shared her musical reflection on the Black Lives Matter movement in the aftermath of the murder of George Floyd entitled 'Yellow Brick Road' via Youtube at a time when its sentiments were too strong to be waited upon, the half-sung half-spoken song has just made its way across digital platforms. Since neither the dream of racial equality has been achieved nor the wounds of race, religion or caste-based injustice healed (or even stopped from getting inflected every now and again), the tracks soft and loving nature, cheering on the resilience of communities fighting for themselves in face of trauma, feels just as poignant – especially with D'lima drawing out the parallel between the racial injustice in American and South Asia.
'I Miss Going Outside (Kinda)' By Shayan
Mumbai-based artist Shayan covers his basics on his latest track 'I Miss Going Outside (Kinda)', just penning down patiently the frustration and struggle of failing mental and emotional health from the past few months and delivering it with an emotive flow on a classic hip-hop beat. The relatability of the lyrics is what makes the single impactful, covering a wide array of aspects from knowing the need to take care of oneself but failing to, misdirecting frustration and feeling the inconvenience of the safety measures but doing what must be done.
'Voices' By Joshua Singh, Illa Straight, Nikitaa & Rajeev Prasanna
Attempting to capture the ceaseless life of Mumbai and the plethora of perspectives that occupy the mind of an artist, 'Voices' is as busy and bustling as its subject. Tied together by Joshua Singh's production, his and Nikitaa's soulful voice and Illa Straight's driving raps duel against melodic runs by flautist Rajeev Prasanna, the single is the lesser musical embodiment of distinct jarring drips coming together to form a whole in a Jackson Pollack painting.
'Chup Chup' By Gaurav Tophakhane
While the kitschy lyrics and sub-par half time chorus of Gaurav Tophakhane's single 'Chup Chup' diminish the overall quality of the release, the lively uplifting funk-based (with horn lines and everything) sections save some of the grace – thankfully, with plenty of extended instrumental interludes.
Words: Amaan Khan
Image: Artwork for Varun Kishore's 'The Way Back'
Tags
Join Our Mailing List