Wild City Singled Out: August + September 2020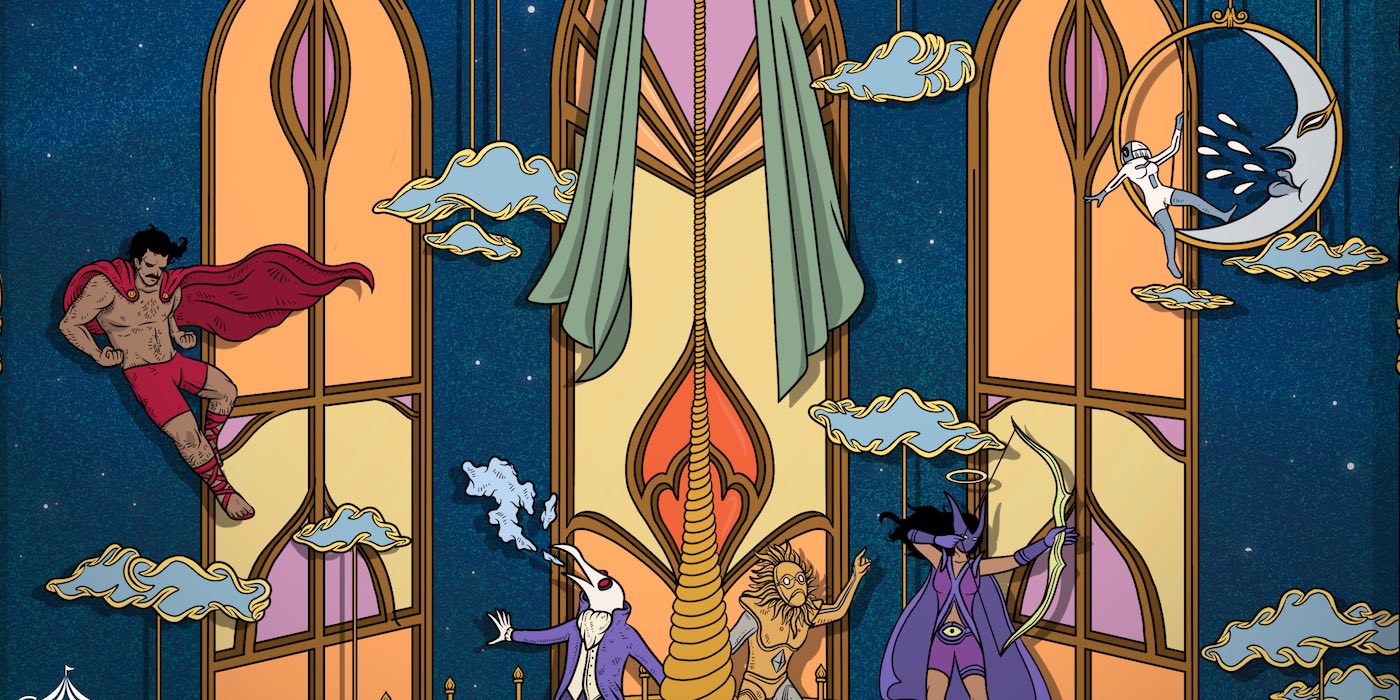 23 October 2020
Wild City handpicks the most interesting tracks released by artists of South Asia and its diaspora in our monthly feature - Singled Out. If you'd like us to listen to your music, send the relevant info to music@thewildcity.com.
'In The Nature of Sadness Lies the Benefit of Subtlety' By Sanoli Chowdhury
We may miss her heartfelt ditties, but that doesn't take away from the beauty of Sanoli Chowdhury's lo-fi instrumental beat-tape 'Appetite on a Sweltering Indian Summer' as she approaches her task with her characteristic emotion-focused musicality that draws more from her instrument-playing than sampling. The whole beat-tape is pure pleasure, and the accompanying visuals by Vaishnavi Nair make us miss classic screensavers, but for the sake of choosing a favourite bit, we'd like to single out the reversed guitar lines of 'In The Nature of Sadness Lies the Benefit of Subtlety'.
'ihatewhenihurtyou' By Ramya Pothuri & Dropped Out
Just the title alone of Ramya Pothuri and Dropped Out's 'ihatewhenihurtyou' conveys more than most verses written out there. Expand that into a full song with the added layers of Ramya's emotive singing and Dropped Out's dreamy production, and you get a triple-threat track with a chorus that jolts you awake from the gentleness of the verses.
'Sober' By jeevana. & EssJay
Mumbai-based producer Jeevan Goyal aka jeevana. takes the lo-fi genre and pulls it towards pop with the straightforward songwriting and lyrical delivery of vocalist EssJay, dialling up the nostalgia factor around a lost relationship to eleven.
'Motion' By Dino Siren
The duo of Bhayank Maut's Ishaan Krishna and The Koniac Net's Karun Kannampilly, entitled Dino Siren, was bound to be high on energy but with the addition of the jazz/R&B-inspired angular melodies by Azamaan Hoyvoy and Mallika Barot gives their indie-pop debut single 'Motion' an extra edge.
'Honey Bee' By Abhilasha Sinha
Every once in a while, a passionate songwriter stumbles upon a melody that's too good to be ignored. For Abhilasha Sinha, the opening melody of 'Honey Bee' might be it. Milking it plenty on the track about reminiscing and longing, the New Delhi-based artist constructs an effectively aching ditty.
'The Lighthouse' By Skulk
Katyayini Gargi aka Skulk's melodic phrases are simple and so are the synth timbres she uses, but the way she puts all of it together is anything but that. From her quirky vocal delivery to her songwriting, the New Delhi-based artist has an exceptionally distinct voice which pleasantly surprised us on her earlier album 'Slow Machine' and now donnes a slightly darker avtar with 'The Lighthouse'.
'Before It's Too Late' By Aakash Rajan
There is a straightforwardness to Chennai-based indie-pop artist Aakash Rajan's work on his EP 'Life is Fiction' that makes you think of a kid pretending to be a rockstar on his bed. Intentionally or inadvertently, Rajan captures that naivety feeling well in his performance on the song 'Before It's Too Late', offering a live-performance like energy with the tightly-produced track – throwing in even a conversational breakdown.
'Open Up' By Mineral. Ft. Urvashi
'Open Up' by Nikhil Gaikwad and Urvashi is a laudable demonstration of the musical usage of space and silence. Just reverberating emotive singing interspersed with fleeting chords, percussive hits and noises and yet, with all its scarcity, the track conveys its sombre mood with meditative results.
'Yellow' By Iam ALBOE
Vedant Chandra aka Iam ALBOE's electropop song about a romance on the dancefloor leans strongly on its strongest suite: simplicity. Repetitive catchy melody over a steady backbeat and underlined by the dynamic currents of basic synth textures harken to the musical lineage of the likes of Kraftwerk, Pet Shop Boys and Devo.
'Khuda' By Katoptris x Mohit
Bollywood-esque lyrics about reflecting on religion, outlook on life and failed romance while praying to God over a four-on-the-floor dance beat with lo-fi textures – the combination that is 'Khuda', the single by Pune-based producer Faisal Jamadar aka Katoptris and Gurgaon/Chicago-based vocalist Mohit Sen Gupta, combines some opposing musical sensibility – and by successfully doing so, comes off as recognisable but fresh.
'Inside & Out' By La Laguna
New Delhi-born Neeraja Narayanaswami, who impressed us earlier this year as NAARI, lends her R&B-inflected vocals to her post-punk quartet La Laguna with Oskar Karlsson, Bente Kristine Lorentzen and Domenica Teran Iturralde on their debut single 'Inside & Out'. The result is a unique sounding upbeat danceable punk concoction of shout-together vocal lines, fleeting melodic runs and the genre's infectious energy.
'Covfefe' By Smokey The Ghost
Smokey The Ghost offers a lighter take on coronavirus, personifies it as a formidable antagonist and highlights several governments of the world to be worse than the virus itself on his single 'Covfefe'. All the while decorating a most feel-cool laidback beat with humour.
'Wonderboy' By Tre Ess
Ethnic flutes, found sound percussion, booming 808-like basslines and cascading detuned pianos – there's a huge variety of constituent layers that lend to the richness of 'Wonderboy' from 'SoBo BoNoBo', the EP with which producer-rapper Sumit Solanki aka Tre Ess comes into his own after a slew of collaborations. Named after kickboxing and mixed martial arts specialist Stephen 'Wonderboy' Thompson, the track gets the adrenaline pumping while being relaxed.
'Ae Ri Sakhi' By kSaya, Pooja Gaitonde & Prasad Gaitonde
Asian Underground, the combination of traditional Indian music and the frenzied beat of drum 'n' bass, is like a musical flavour many of us have had too much of. So, to create a work in the genre that compels you to keep listening, as 'Ae Ri Sakhi' does, is no easy feat. Perhaps it's due to the trick of lending part of the genre proprietary beat to Prasad Gaitonde's tabla, or maybe it's the well-structured energy content of kSaya's production, or perhaps it's Pooja Gaitonde's disciplined vocal delivery that strictly serves the song and refrains from self-serving melodic flourishes. It's probably all of it combined.
'Naina' (ft. Isheeta Chakrvarty) By Anhad + Tanner
Another notable Asian Underground offering in the Indian alternative scene came from electronic duo Anhad + Tanner's debut EP 'In Other Words' which also combines the loosely-defined style of Indian electronica. 'Naina', which features vocalist Isheeta Chakrvarty, belongs to the latter, combining the syncopated arpeggios of piano, spacious percussion, sitar-runs and cinematic strings.
'Huntress' By DNKLE
Within 5 tracks of his EP 'The Lost Carnival', Samarth Jay aka DNKLE hops between melodic house, techno and downtempo with a hint of hip-hop. The latter is where is at his best, creating a parade of textures between a piano vamp that embody the zaniness of the comic characters he takes inspiration from on the release.
'Coconut Jelly' By Talal Qureshi
Pakistani producer Talal Qureshi is pretty much a 'Singled Out' regular and we always seem to gravitate towards using the words associated with "psychedelic" to describe his work, but not this time. 'Coconut Jelly' from his EP 'Acha Vol.1' is a more typical work rooted in house music, but with a well-executed fun bassline to deserve making the list.
'nothing is real' By pixl. & maddeof
Chandigarh-based producer pixl. and Mumbai-based act maddeof combines the sheer fun and energy of house music with the otherworldly nostalgia of lo-fi on their collaborative EP 'house & stuff' – most strongly on the quirky fitful vocal samples-laden 'nothing is real', with the cinematic pads of 'far too deep' coming in close second.
'echus' By solarein
Vru Patel's previous work under his own name or as solarein filled its sonic periphery with spatial noises and lingering echoes amidst which he decorated deliberate emotive rhythmic or melodic elements. On his latest work 'echus', this time as solarein, the Boston-based visual artist and producer makes a feature out of the meditative dense textures that he previously kept out of focus – putting together an immersive journey that evolves from a distant siren to a grand cinematic soundscape.
'In Situ' By Oblique
The abstract sonic interplay by modular synthesist and visual artist Sourya Sen aka Oblique on latest single 'In Situ' captures how the seemingly random noises observed at a space give it a distinct identity, guiding your emotions from sombreness to tension with crescendoing intensity.
'vignette' By drēokt
There is a lot to unpack on MIDAS EARED by previously Pune-based and now Coventry-based Yatharth Roy Vibhakar who functions on the album as aimsir. and drēokt, and for that we recommend checking out his blog post here. 4 years in the making, the concept album is based on his transition from the more chaotic aimsir. to the more sober ambient act drēokt, and its underlying decisions. Being a concept work, the only right way to consume the album is in its entirety and seamlessly, and then you will arrive on the grand finality that is the penultimate number 'vignette' which offers a sombre and quiet reflection on the whole journey.
'Dronetics #1' By Varun Kishore
Contemporary artist Varun Kishore's 'Dronetics, Vol.1' is another example of a concept work best to be experienced in its entirety and seamlessly. It's no easy feat to make a slow-moving deliberated extended sonic journey and yet maintain interest, but Kishore accomplishes that remarkably well. Each of the two nearly 20-minutes long pieces aptly reward the listener for patience all the while demonstrating Kishore's concept of Dronetics, about which you can read here.
'Mujhe Drugs Do (feat. Arnab Goswami)' By GHZI PUR
The visceral erosion and intensity of producer GHZI PUR's concluding track on the EP 'тιмєѕ ¢σω' practically makes it an EBM number, entirely based around the sample of TV personality Arnab Goswami shouting "mujhe drugs do (give me drugs)". It's entertaining or maddening – depending on the level of dissociation you can maintain. A true reflection of the state of India's traditional news media.
'Breathe In Silence' By Monophonik
Analog synth-enthusiast Shatrunjai Dewan aka Monophonik combines the fieriness of a drum solo and the meticulously crafted consistency of a dance track on 'Breathe In Silence', the second track off his lauded EP 'Resume Form'. Dewan delivers the ever-loved dancefloor immersiveness but without any dated structures, at the same time demonstrating the human element of electronic music.
'Language' (feat. Panthera) By Marcel & Ayon Mukherjee
India-born Singapore-raised Germany-based artist Ayon Mukherjee's loose raps over Marcel's late 80s/early 90s noir soundtrack-infected beats interspersed with liberating melodies by vocalist Panthera create a soulful confluence that strongly hooks one in to check out the rest of the dynamic collaborative album 'Temporary Play'.
'Hosh Main Aa' By MC Stan
At the outset, the swiftly-burgeoning Altaf Tadavi aka MC Stan is India's version of 21st-century gangsta rappers. But beyond the allusion to drugs, the grit and the hooliganism, the Pune rappers' fist track 'Hosh Mai Aaa' from his album 'Tadipaar' is a call to recognise your own and other's secluded bubbles and burst it with proactiveness.
'Eid Ka Chand' By NEX
Representing another hyperlocal strand to India's booming hip-hop scene, Bangalore-based rapper Mohammad Affan aka NEX offers 'Eid Ka Chand', which has been touted as the first Dakhni (the language of South India's Deccan region, also known as Bangalori Urdu) rap track. A haunting melody sits between Affan's hard verses and Manas Sharma's trap beat, reflecting the darkness and bleakness of Affan's home turf of Bangalore's Neelasandara label.
'S.L.A.B.' By Parimal Shais & Hanumankind
Coming back together after their collaboration on Parimal Shais' seminal 2019 album 'Kumari Kandam Traps Vol. 1', rapper Hanumankind and producer Parimal Shais combined their hard-hitting energy for the gritty hip-hop number 'S.L.A.B.' borrowing from their South Indian heritage in its rhythmic content.
'Yellow Brick Road' By k o k u m

While most musical takes around injustice and tragedies reflect the grit and darkness of the situation, Mumbai-based Karishma D'Lima aka k o k u m takes a different approach, writing about the Black Lives Matter movement surrounding the murder of George Floyd with gentle empathy towards the victims and protestors on her track 'Yellow Brick Road'. Half-singing and half performing a spoken word piece, Karishma lets her sincerity and honest bleed through unhindered in her words, highlighting how the racism in America contains echoes of injustice against minority communities and along caste-lines that plague South Asia.
'amiga, mi corazon' By Flowers on Both Ears feat. Paloma & Moumita
Flowers on Both Ears is one of the top Sri Lankan acts that we can say that is too good to be slept on, and their Monty Python segue-inspired music video for 'amiga, mi corazon' from their debut EP UMA, just accentuates the vibrancy of their genres-amalgamating sound. Built with infectious hooks and lush timbres, the track is an earworm even for the listeners who do not even understand the language.
'Swim' By savera
The verses of savera's 'Swim' are intimate and conversing straight to the muse of this romantic and introspective number. Then with a deep sigh Mumbai-based singer-songwriter breaks into proclamations made more to himself or to the vast world represented in all its grandiosity with a wall of vocal harmonies and strings. Ultimately, 'Swim' offers both: tickling emotive whispers and intense waves of energy worthy of sending chills.
'blip (armed with fucking guns)' By MALFNKTION
Along with several musicians from around the world, Aditya Alamuru aka MALFNKTION released an EP inspired from Ian Urbina's book 'The Outlaw Ocean', which chronicles crimes and unethical practices taking place over the ocean waters, while sampling from its investigative report. The lightest take on Alamuru's 5-track release, 'blip (armed with fucking guns)' provides an infectious beat over atmospheric aqueous soundscapes.
'Disco Dance Party' By Hoirong
How do you combine angsty-punk and Indian 80s' disco-inspired film music? Hoirong's 'Disco Dance Party' from their latest album 'Hope & Light' is a good way to answer that as any. It features the flippant guitar noise that's associated with the New Delhi band, but then followed by a danceable tabla beat and a vocal melody that Bappi Lahiri just might be the author of. An unlikely combination – but that's just Hoirong.
'Retrieve' By Aniket & Gatha
The opening few lines of Dehradun-based singer-songwriter Gatha Akashkamini and New Delhi-based producer Aniket's joint single 'Retrieve' only disclose the release as a typical heartfelt piano ballad on one's emotions, until the quirky post-dubstep-styled treatment to the vocal melody changes everything. Oscillating between the two sides of intimate ballad and beat-led chorus with an EDM-akin rise and drop, the single carves its own space regardless of your opinion on the aforementioned genres.
'Note To Self (Yesterday)' By Cowboy & Sailor Man
The Bon Iver-esque opening track by Cowboy & Sailor Man on producer's collective Jwala's comeback compilation 'New Light' is the most contemporary of the electronic music adventures that follow the release. The synth-pop producer's voice echoes like in a church as he belts out the gospel of his being and his outlook on where life is headed. Underscored by strong lyrical songwriting, it's an impressive take that wears its influences on its sleeve.
'Desire' By Chirag Todi Ft. Pushkar Srivastal & Tanya Nambiar
For his debut single 'Desire', Chirag Todi puts together an indie dream team which works together remotely to create an energetic groove-along R&B-inflected number, punctuated with an exceptionally amorous verse by Tanya Nambiar.
x
x
Words: Amaan Khan
Image: Artwork by Sachin Bhatt for DNKLE's 'The Lost Carnival'
Tags
Join Our Mailing List