Peter Cat Recording Co. Release A Collection Of Old, Nostalgic Tunes On 'Happy Holidays'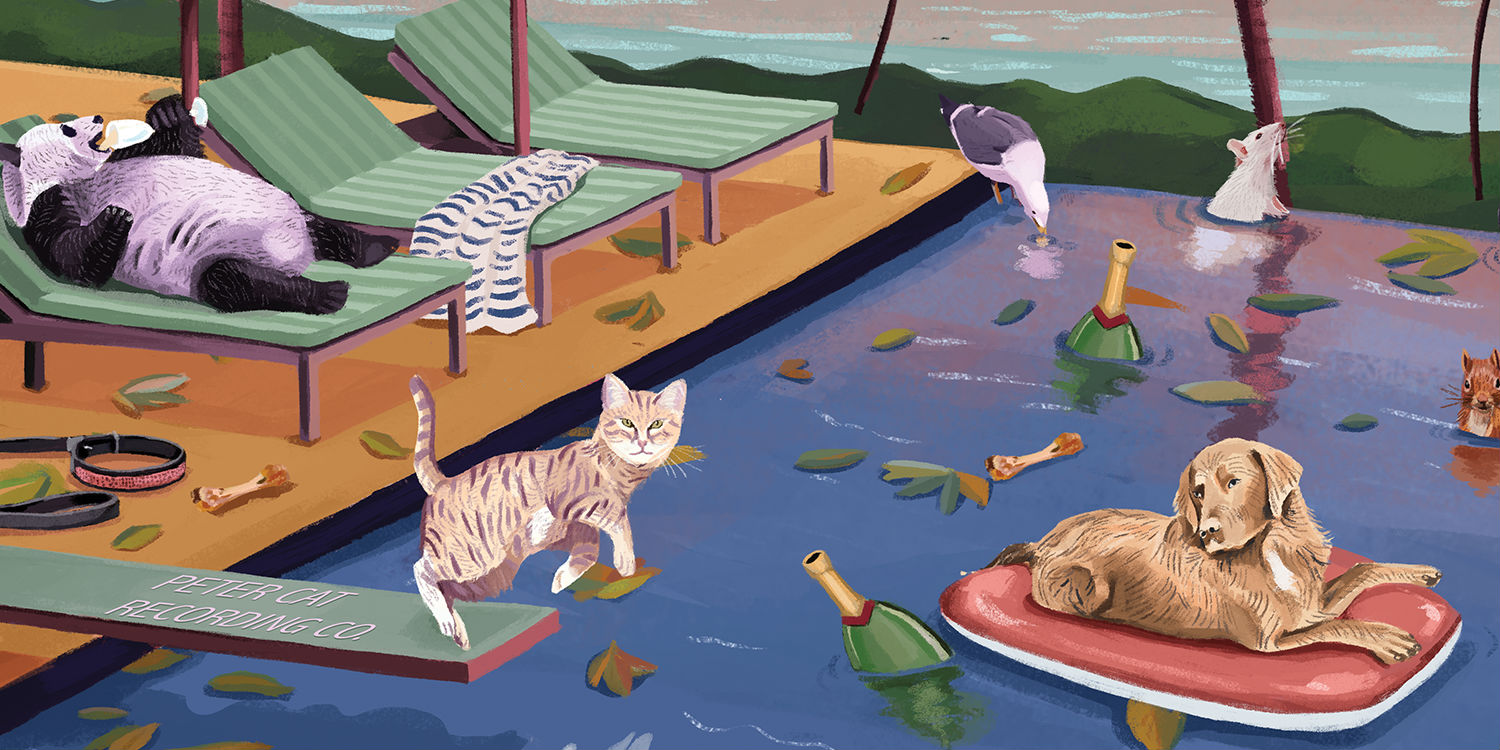 12 May 2020
Two years ago, the arrival of Peter Cat Recording Co.'s compilation 'Portrait of a Time' came as bittersweet news. Though it came with the news of their having signed with French label Panache, and was a brilliant curation of some of their finer tunes released between 2010-2016, it also came with a complete wipeout of everything the band had released or created in the years before that, minus what few tracks made it to the compilation.
On some level, it was devastating news for their earlier, older fans, who could no longer stream 'Climax', 'Sinema', their experimental debut 'Wall of Want' or their experimental one-track-a-week compilation 'Transmissions'. And though 'Bismillah', released last year, filled some of that void, as did 'Portrait of a Time' and live shows, it still didn't do justice to the band's earlier experimentation.
Yesterday evening, however, Peter Cat Recording Co. quietly sent in a mail to their mailing list, with a link to a new compilation titled 'Happy Holidays', a warm, cosy collection of some of their older, rejected tunes.
There are certainly tracks here, like 'Fury', 'Work Clothes' and 'Backyard' that scream of younger PCRC, with minimal production, traces of noise and the raw, lo-fi experimentation that informed their earlier releases. Some of you may, on the other hand, find respite in nostalgia, with previously heard tunes like 'Clouds' (from 'Climax'), 'Wall of Want's 'Glass or 2' or the moody, waltzy 'Chronic', lifted off 'Transmissions'. Overall, it's a slow-burning, downcast, bittersweet release, quite fittingly in contrast with the 'Happy Holidays' tag on the album, and perfectly in tandem with the album artwork by Namrata Kumar (which, if you look closely, offers concise commentary on the world right now).
The band wrote in the mail: "While Bismillah was the end of an era of learning for this humble little group, the next proper release will be something more monumental and important, and a welcome to the new world. Until then, here's a small group of songs we wrote and rejected a long time ago. This is an exorcism in the form of a greeting card."
Listen to 'Happy Holidays' below:
You can purchase 'Happy Holidays' via Bandcamp and Instamjojo. Head to the PCRC website for further information.
Image: Namrata Kumar
Tags
Join Our Mailing List