Ana Lilia, Audio Units, Dotdat & More Feature On Ukraine Relief Compilation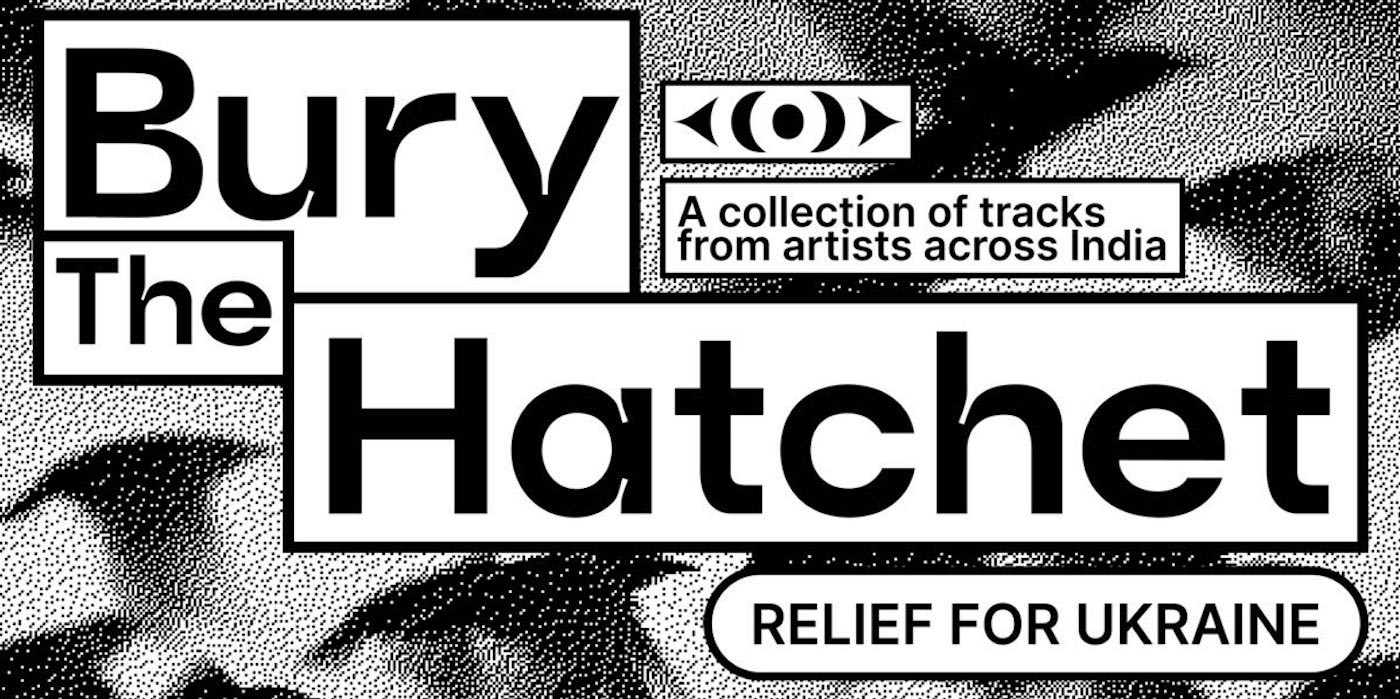 22 March 2022
Observant, the label headed by Bangalore based act Audio Units aka the duo of Ashwin Baburao and Ashrith Baburao, just released a 28-track compilation entitled 'Bury The Hatchet' to raise funds for relief efforts in Ukraine.
On February 24, Russia invaded Ukraine in an escalation of its conflict with the country and adding yet another ongoing war and causes of human displacement to the modern world. Alongside damage to life, livelihood and infrastructure, it has led to more than 3.5 million Ukrainians fleeing the country.
Released exclusively via Bandcamp, 'Bury The Hatchet' donates all its proceeds to UNICEF, Ukraine to help with bringing relief to the victims of the war.
The VA compilation features 30 artists, primarily from India, who offer nearly-relentless guttural techno with Mumbai-based Mexican artist Ana Lilia and Pune's Dotdat mastering the art of immersion on their individual numbers and Bangalore DJ/production duo Oddible contributing a notable outing to classic Detroit techno with the minimal 'Diverge'. Keeping the visceral thump of the genre close while seeping the rest of the soundscape with laidback ambient layers of pads and even intelligible vocal echoes, Tasnneem offers a unique take on 'Stockholm Syndrome' while keeping to the regularities of four-on-the-floor kick.
The few stylistic outliers come from I7HVN and FILM, with the latter carrying the underlying energy of the album and translating it to breakbeats on 'Fk Put In'. Perhaps taking a cue from Burial's penchant for using video game and cinematic samples, FILM aka New Delhi's Sanil Sudan decorates the track with atmospheric noises of laboured breathing and sounds that remind one of the early sci-fi games like 'Half Life' playing against an assortment of analog noises. Meanwhile, another Delhi act Jay Pei gives the first percussion relief of the EP (with Vishal Unni's closing number being the only other track featuring it) as he creates a meticulous bed of melody and harmony-focused piano, synths and string parts – returning in collaboration with Karolina Beimcik, who he featured on the 2020 work 'Ocean Of Stars', and extending the cinematic vision of 2021's 'Squares'.
Listen to 'Bury The Hatchet' below and head to Observant's Instagram for further information.
Artwork by Screenseva
Tags
Join Our Mailing List