Nomads: Magnetic Fields Festival Announces Limited Capacity Event In Ranthambore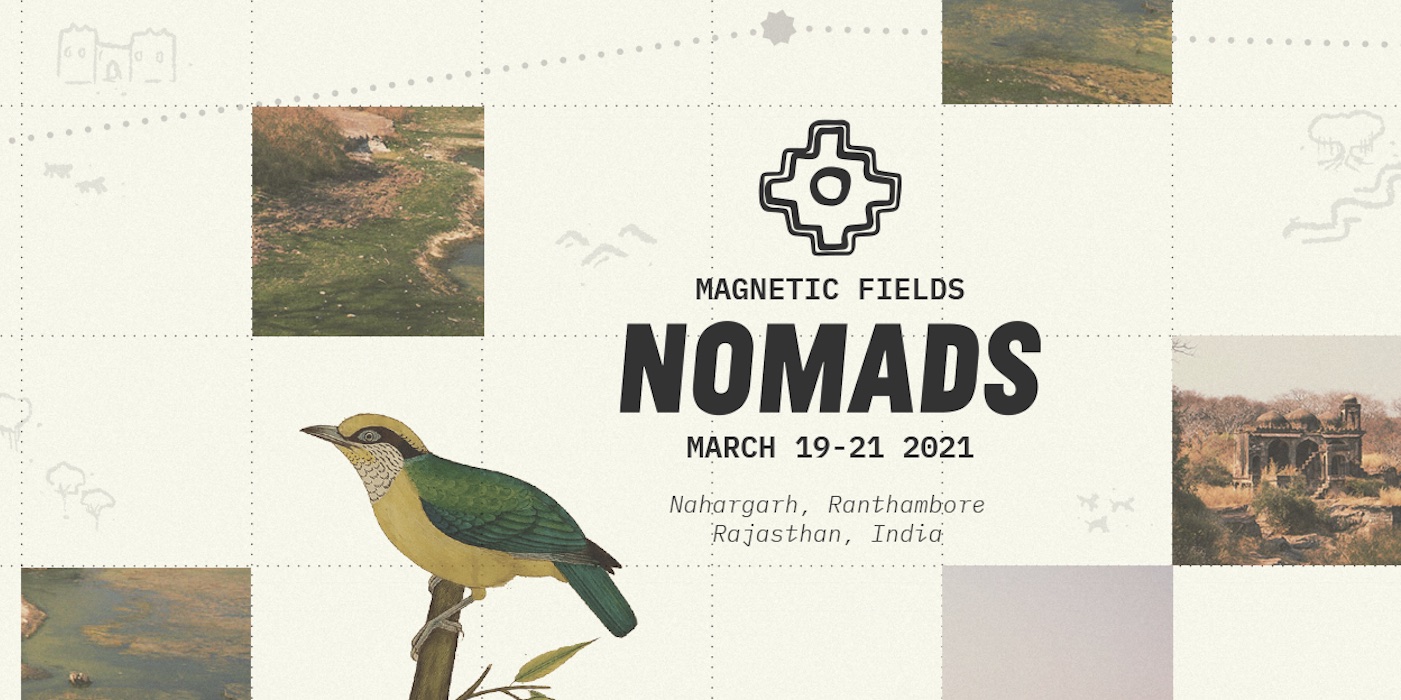 3 February 2021
Adding a new festival IP to its fold, one of India's most popular contemporary arts and music festival Magnetic Fields has just announced Magnetic Fields Nomads, a three-day 400 attendees-capacity event which will take place between March 19-21.
Magnetic Fields Nomads will take place in the 20-acres estate of the palatial Nahargarh for an open-air retreat in Ranthambore. Maintaining the experiential quality of Magnetic Fields Festival's larger annual event in Alsisar, Nomads will provide unique culinary experiences under the 'The Chef's Table' banner, pool parties, garden picnics and jungle safaris. The three-day event will also incorporate elements well-recognised by past attendees of Magnetic Fields Festival like the wellness space Magnetic Sanctuary, the travelling theatre space The Peacock Club and sundowner sets by a yet-to-be-announced lineup.
"Magnetic Fields Nomads is a new project that we have been dreaming up over the last few years," says the team behind the festival. "Our focus this year is on championing and supporting local excellence in food, culture and music as we cautiously celebrate the encouraging signs of revival in India."
Like almost all calendar-highlight live performance events, Magnetic Fields had to skip its 2020 edition in the light of the ongoing COVID-19 pandemic. Taking a cue from the reemergence of the events industry amidst declining infection rate in the country, the festival is capping the number of attendees for its new IP to 400, who will be required to submit a negative RT-PCR test 24 hours before attending, in addition to following the health and safety guidelines mandated by the Rajasthan government.
The tickets to Magnetic Fields Nomad sold out within an hour of going on sale on February 10. For more information, head here. Catch the glimpses of Magnetic Fields Festival's larger edition in Alsisar:
Tags
Join Our Mailing List