Wild City Singled Out: Q1 2020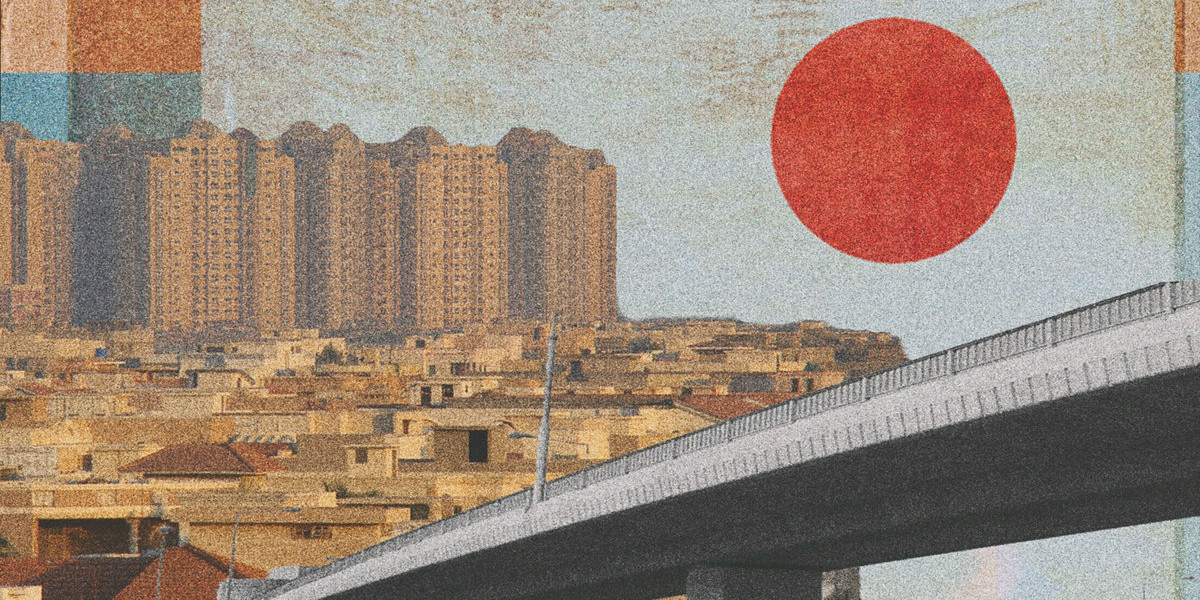 25 April 2020
Wild City handpicks the most interesting one-off singles released by artists in South Asia in our monthly feature - Singled Out. If you'd like us to listen to your music, send the relevant info to music@thewildcity.com or contact us privately on SoundCloud.
'Headhunters' By Serpents of Pakhangba
If you've ever wondered what a "theatrical avant-garde experimental noise band" would sound like, Serpents of Pakhangba comes pretty close. One of the most exciting new acts to come to our attention this year, and formed by Amogh Symphony's Vishal J. Singh, this single is an absolute riot. Terribly dynamic, 'Headhunters' is an indescribable smorgasbord of genres, and one of the most compelling singles to be released this year.
'Charlie Dreams of Escape' By Ape Echoes Ft. Shirish Malhotra
Music journalist Amit Gurbaxani, while speaking about genre diversity, wrote in his bi-monthly column, "one release proved so unclassifiable that the act decided to tag it "Alternative" for lack of a better term. The album in question: 'Charlie Dreams Of Escape' by Ape Echoes, which has elements of electronic, jazz, pop and rock to name just a few." This album brings more flavours, textures, moods and sounds than we can fathom, and we insist that you listen to this entire wonderful powerhouse of an album.
'Destiny' By Okedo x King Prawns
Okedo dive deeper into dance music with the shuffling beats and irresistible synths on 'Destiny', bringing forth the best of electronica and house. We won't lie – that quirky, delightful video by King Prawns accompanying this single absolutely adds to the track's appeal.
'Float' By Hedrun
Hedrun has an incorrigible flair for churning out lush, surreal tunes that craft ambiences you want to wrap up and tuck yourself in, while staring at blue skies and sunlight filtering through leaves as you reflect on the beauty and gentleness of the world. While you're at it, almost make a stop at 'oversoon' to prolong this experience.
'Watch' By Wooly and the Uke Ft. Poor Rich Boy
The music scene from Pakistan constantly surprises us. The latest gem is the result of a collaboration between relatively new one-woman act Wooly and the Uke, and one of my favourite Pakistani acts, Poor Rich Boy. Melancholic, mellow and surreal, this indie-folk track (only Wooly's second) is a part-satirical, deeply personal look at a character struggling with isolation regarding bipolar disorder, accompanied by a suitably vulnerable, nostalgic video.
'World 1-1' By Tinctures
The first ever single from Aman Mahajan and Nishad Pandey's duo Tinctures, 'World 1-1' is a fine example of the neo-classical, contemporary jazz experimentation by the duo, going through moods, twists and turns before segueing into a final section dubbed "Tihailand", which brings together Hindustani classical rhythms with morse code. Need we say more?
'Kranti Havi' By Swadesi Ft. Delhi Sultanate
Swadesi's album 'Chetavni' might be one of the most important releases to emerge from the Indian hip-hop scene this year. Multilingual, socially and politically conscious, and with a fine grasp on the genre, the Mumbai hip-hop crew are gaining prominence for all the right reasons – this angsty, revolutionary single is just the tip of the iceberg.
'$ collared' By Corridors
You'd think a producer who constantly keeps changing his sound would come off as indecisive or flaky. Corridors, however, possesses an inherent fluidity, apparent as he transitions to the moody, waltzy texture of this trip-hop track. Lush yet minimal, this song crafts a lackadaisical ambience that's terribly hard to resist.
'2° (For Naima)' By Seasonal Affected Beats
Tarun Balani's vulnerability on Seasonal Affected Beats's debut EP '2°' manifested itself most hauntingly on this achingly beautiful, minimal song that he composed for his 3-year-old niece. Warm, solemn and poignant, it carries with it the weight of the world and his impassioned effort to protect her from, and translate it for, her.
'Everyone is Content' By Hemant Sreekumar
We already wrote a rather lengthy article about why this single, its title, and the album 'CONTENT' to which it belongs, is a masterpiece. Read it here.
'King of Good Times' By Drum ani Bass Ft. Azamaan Hoyvoy
If you plan to try and club this track under any particular genre, you're set for failure. Set on a collage of sound recordings and samples, with varying textures offered by intricate percussion, electronic elements and a pulsating bassline, this genre-bending track is best described as organised chaos with influences from jazz and electronica.
'Jatra' By Daulat
Daulat converts the recording of primal, raw drums and crude vocal samples, into an enticing dance-worthy soundscape with some deliciously heavy bass.
'Pandemic' By Prabh Deep
While we all sat at home grappling with the effect of the COVID-19 pandemic, Prabh Deep was dishing out harsh truths via lo-fi hip-hop about what the real pandemic is – greed, for power, for money, for success. If we do have to be exposed to unsavoury truths about humans, no better way to do it than through chilled out, jazzy hip-hop.
'spread the infection' By GHZI PUR
We have a soft spot reserved for music that delivers socio-political commentary or satire. Combine that very "anti-national" quality with intriguing production, pounding 808s and noise, and you've got the anonymous GHZI PUR.
'Lost Samurai' By Salty Prawn
Salty Prawn switched up his usual catchy beats and Bollywood samples for an increasingly melodic and purely emotive sound on 'Alive', the album this single belongs to. Described by Gohil as "a dive into the surreal, an escapist venture into emotional seas", 'Lost Samurai' is a fitting glimpse of this new sound, offering an unusually immersive, ambient soundscape.
'espresso 57' By Yung.Raj
Yung.Raj releases music so prolifically, it's hard to keep up, much less pick a favourite. This twangy single was picked simply because it exposes a sound that is vaguely new to the producer, who seems incapable of producing anything that isn't easy on the ears.
'Multiplicity' By Three Oscillators x Kalmi
Take Kalmi's soaring, emotional refrains and Three Oscillators' inherent ability to produce the most intricate, immersive beats and melodies, and this cinematic beast of a track is exactly what you'd expect.
'Dirty Swing Thing' By YNZN.P
When it comes to electronic music, apart from a select few producers there hasn't been too much noise coming our way from Nepal, which is why we were thrilled to heard YNZN.P's experimental debut EP. Glitchy, downtempo and non-conforming, there's a distinct narrative that appears to brim under the surface of this track – almost as if the track were conversing with you, or telling you a story. As EP opener, we're hoping this will also encourage you to check out the rest of the EP.
'Tabula Rasa' By Visita
Musicians have been fusing music traditions from across the world – such as ethnic Indian sounds and Hindustani classical with western classical – for years now. However, Vivek Venugopal under his alias Visita, approaches this amalgamation of cultures with a sensitive, intriguing and stirring sonic palette on his album 'Chronicles: Resolution', whose lead single is reminiscent of the likes of Tigran Hamasyan.
'Best Way Out Is Always Through' By Diarchy
Stoner-metal duo Diarchy use their second album to reflect on the changes in the world, mapping an emotional journey of their growth, going from rage to serenity to strength and thoughtfulness. The result is hypnotic, psychedelic melange of sounds, which culminates in the surreal psychedelic-folk album closer 'Best way Out Is Always Through'. However, don't base your entire opinion of the album on this single, which is drastically different from the rest of the album.
'20' By Karshni
The minimal production on this track aptly highlights Karshni's natural flair for songwriting and her dulcet vocals, while serving an incredulous reminder of just how young yet talented indie Indian producers and singer-songwriters really are.
'Bloom' By Derain
'Bloom' was birthed on day 7 of Derain's 30-day challenge, which constituted him releasing a track every single day for a whole month. If this shimmery, dubby, sample-laden track is what he came up with in a day, consider what he could do if he dedicated more time to each track.
'Daze' By Dropped Out Ft. Nowhere But Here
R&B and electronica find a synth-laden home on this smooth, doleful single, with slick 808s, smooth vocals and a retro rendering.
'Mucous Discous' By Pulpy Shilpy
Replete with the quirky humour we've come to expect from Pulpy Shilpy, this glitchy synthwave single – a result of the SoundCloud Covid Wars – is all kinds of playful and bouncy, and a suitable soundtrack for when you want to get away with mischief.
'Lojal?' By Lojal
One of the most underrated album releases of the year so far, 'Phase' marked Lojal's debut and what looks to be a very fruitful career. With discernible influences from the likes of James Blake, Bon Iver and what not, this single marks the beginning of a stirring, fragile hip-hop, R&B and electronica record.
'Mentality' By Dcf_shapes
Hypnotic synths and captivating bass riffs define this track, the most experimental offering from the album, crafting a vessel within which it hosts its improvisations with jazz and electronic music. Recorded live at The Piano Man Jazz Club, we'd recommend a list to the rest of the album as well.
'Floating' By The Andrea Tariang Band
Andrea Tariang's velvety vocals simply glide over the smooth, romantic jazz instrumentation on this track, wafting (rather, 'Floating') into the air like a pleasant daydream.
'Ghazi' By Ahmer
Perhaps one of the most incendiary rappers on the scene right now, the Kashmiri rapper once again utilises his art to lash out at oppressive regimes on 'Ghazi' (the title given to Muslim warriors).
'kama' By solarein
This warm, ambient dreamscape by Bangladeshi producer solarein might just be the light dose of meditative tranquility we require amidst the anxieties and uncertainties of this COVID-19 lockdown.
'The Way' By Stain
'The Way' possesses that rare quality that made us instantly recall it even after having heard it only once, a couple of months ago. It might be Aretha Franklin's unforgettable vocal sample, or the clean, hard-hitting breaks, or the very primal rhythms – whatever it is, we're here for it.
'THE DOOR IS CLOSED' By TITO+
With descriptions varying from "a playlist for paranoid disco dancers" and "personal manual for self destruction" TITO+'s releases are self-fulfilling prophecies, a kaleidoscopic mash of field recordings, harsh noise, static, surreal jazz-y refrains, and electronics, offering immersive snippets of space, time and experiences. Plug in your headphones for this one.
'i know you do' By TMPST
Taking a break from his standard ambient and/or electronic offerings, Asfandyar Khan aka TMPST released a beat tape (titled) 'with kindness', blessing us with a bunch of intimate, grainy, lo-fi beats that are ideal for studying, relaxing, gardening, showering... essentially any activity.
'If You Fall Asleep, You'll Miss Your Stop' By Karthik Pai
Karthik Pai crafts a dreamy, curious moodscape on this single from his 'Ice Cream Mixtape', juxtaposing optimistic rhythms and bells with strains of melancholia that linger in the pauses and the empty spaces.
'A Lie That We Lived Together' By Sanoli Chowdhury
Intimate, lo-fi, raw and vulnerable – Sanoli Chowdhury is the very epitome a good singer-songwriter, as is conveyed wistfully and beautifully on this single.
'Sanda Seivom' By Arivu
The only way you've missed this Tamil rapper's rallying protest anthem is if you've been sleeping under a rock. There's a reason 'Sanda Seivom' (We Will Fight) has become emblematic of protest music in Tamil Nadu – apart from Quazimode's Gqom-inspired grooves and Arivu's sweltering delivery, the track stands out for its sharp, poignant commentary, which borrows from Arivu's own background, and its rousing cry for revolution.
'Mrithangam Raps: Episode 7' By Yanchan & Shan Vincent De Paul
The word "fusion" has the tendency to evoke suspicion. However, SVDP and Yanchan's 'Mrithangam Rap' series, which fuses classical Carnatic percussion with hip-hop and rap, has been a refreshing exercise to witness, owing not only to the pair's effortless synchronicity, but to the absolutely fresh, minimal sound.
'Neoliberal Fascist Autarky (NFA)' By Thermal And A Quarter
TAAQ may be one of India's oldest bands – they're about 24 years old now – however that hasn't slowed them down a bit. On their latest album, 'A World Gone Mad', they explore a sonic palette relatively new to them, channeling fury, optimism, and moments of curious, unadulterated rage like on this track, which satirises pseudo-nationalism.
'The Midnight Show' By Owlist
Owlist has always been a reliable source of sample-friendly, blissed out trip-hop. However, his production seems to be getting mature with time, and the languid groove on 'The Midnight Show' is like a cruise through a city in the middle of the night.
'Bulletproof' By Iah
A heady mix of electronica, future bass and glitch-hop, 'Bulletproof' sparked from the producer's sudden disregard for the fragility of human nature. Don't be surprised if this dazed-out slow-burner of a track settle into corners of your mind, only to re-emerge days later with no provocation.
'Freefall' By nowhere but here
This is certainly a commendable track by the producer, but it's that entirely unexpected switch-up – of pace, tempo, mood – in the second half of the track that really did it for us. Wait for it.
'Hatsuyuki' By cash
Inspired by ambient musician Poemme, cash meticulously crafts a serene, tranquil atmosphere on this ambient lullaby, whose title translates to "the arrival/onset of snow", emulating the ethereal solitude of winter.
x
x
Now, you can also listen to Singled Out as a playlist on SoundCloud (though some of the tracks may unfortunately be missing), here:
Image: Artwork for TMPST's 'with kindness' by Sana Ahmad
Words: Satvika Kundu
Tags
Join Our Mailing List