A Comprehensive Guide To The Music At Magnetic Fields 2019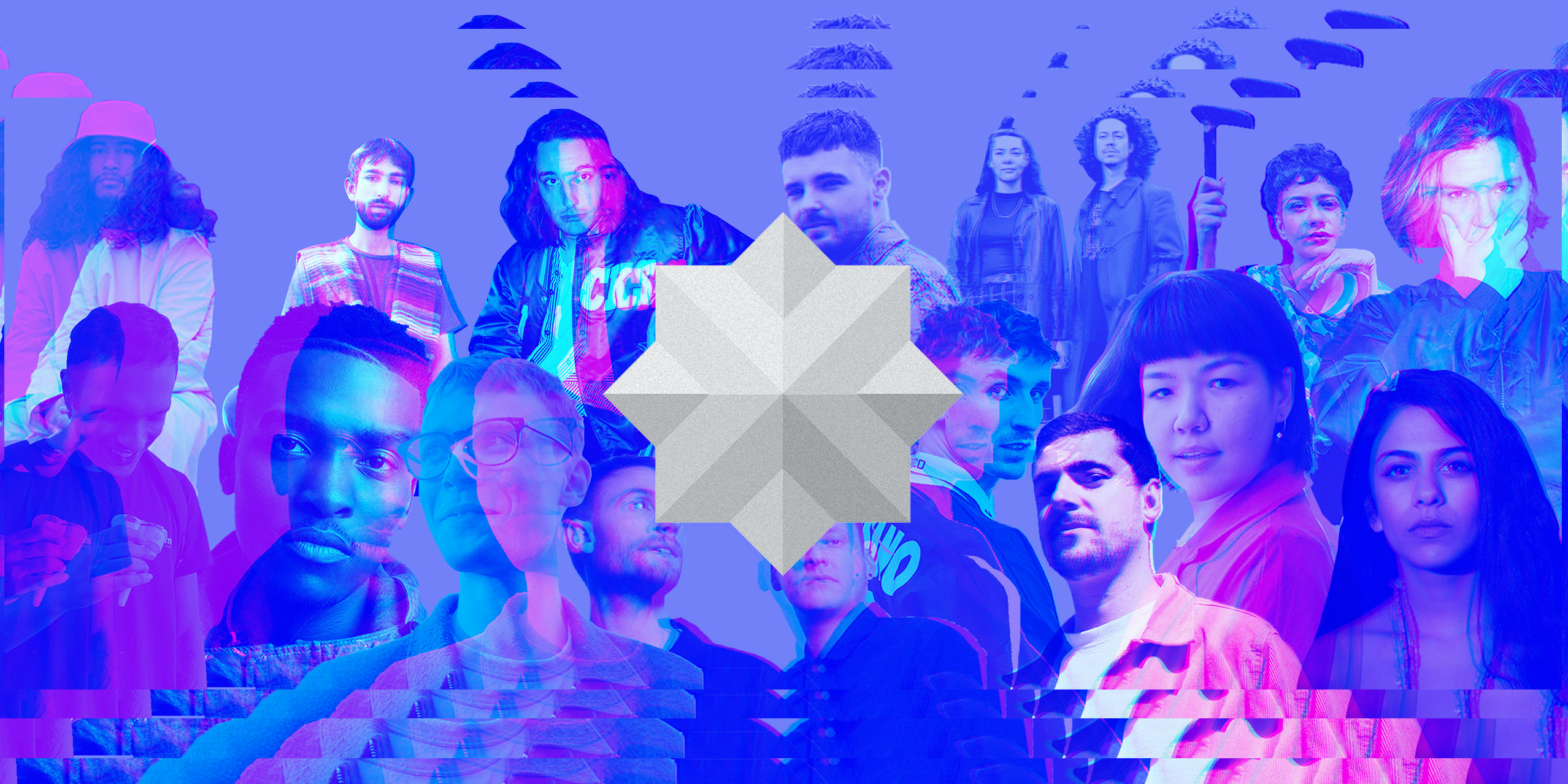 11 December 2019
The music lineup at Magnetic Fields Festival is bigger this year than ever before. Not only does the festival have a vast array of art and experiences on offer, but the music lineup is more diverse than any previous editions.
There's something for everyone at the festival this year - from left-field experimentation to straight-edge techno to lush live instrumentation to singer-songwriters... you name it. Since the lineup can be daunting and difficult for everyone to navigate, we whipped up this guide to make it easier for you to plan your weekend, and mark the acts that look most intriguing to you (you don't want to miss your favourite acts).
BUDx South Stage
Maribou State
Ever since Maribou State was conceptualised, it's been a unique marriage of the aesthetics of electronic dance-floor-worthy music with the organic human-ness of live instrumentation. That's what makes their music so lush and appealing, and why their live set – featuring a full 5-piece band – is one of the most exciting acts for us at Magnetic Fields this year.
Ross From Friends (Live)
There's a reason RFF is a Brainfeeder signee. His music is essentially a kaleidoscopic display of his influences, which range from hip-hop cut 'n' paste culture, 80s Eurobeat, Hi-NRG and Italo to lithe, irresistible dance floor tracks. Catching a live set, where he's accompanied by two of his friends, is a novelty, one that you cannot skip. Brainfeeder enthusiasts, we'll see you at the front lines.
Magnetic Fields Presents 'Fieldlines'
In the week running up to the festival, Berlin-based cultural activists, DJs, producers and label-heads Gebrüder Teichmann and Kolkata-based sound artist Bidisha Das will live and work together with Rajasthani folk artists Ustad Hakim Khan, Firoz Khan, Sumitra Devi and Kutle Khan as part of the immersive residency 'Fieldlines'. The musicians will develop musical partnership which will be showcased through improvised jams at the palace's Badal Mahal before culminating with a performance at the festival.
Alongside the musicians, a cultural translator and filmmaker will create collaborative content for an installation at the interactive studio space.
The F16s
The epitome of saccharine melodies and lackadaisical-post-pop riffs, this Chennai band is redefining Indian indie alternative pop, and how.
KLEIN
We're glad Jerome Klein finally launched his own personal project KLEIN, because it's not everyday a group combines jazz, electronic and pop music with such explosive improvisation. Equal parts ecstatic and melancholic, we'd be surprise if this hybrid band didn't surprise you.
Spryk Presents 'APEX' (A/V)
You can bet there's going to be some cool technology-driven art when Spryk is involved. His latest output 'Strange Movements' was an absolute audio-visual treat, and we don't expect APEX to be anything less – especially when he defines it as him "using electronic music as a storytelling tool". The fact that it's a special festival commission makes it all the more exciting.
Lo! Peninsula
This three-piece band from Imphal, Manipur, battled power outages, public curfews and lack of equipment to get their sound out to the rest of the country. A blend of shoegaze, dream pop and psych rock, we expect their performance to be fully worth their struggle.
Riatsu x Nush Lewis 'Asrar'
Another show commissioned exclusively for the festival, 'Asrar' will see Riatsu and Nush Lewis come together for "a sonic journey through atmospheric soundscapes, contrasting harp lines and FX heavy vocals".
James Varghese
As a solo project, Swiss synthesiser enthusiast James Varghese's doesn't exist just quite yet – his debut release comes out in December 2019. But from what we've heard (you can listen to some of the music here), and from his work as one-half of electronic duo Diskret, we're expecting his performance to be nothing short of surreal.
Corridors
Rijul Victor's solo electronic project has had an expansive journey. Right now, he's settled at a sound that takes inspiration from left-field ambient, psychedelic, glitch and UK bass. With live drums and a collaboration with guitarist Saksham Gupta, expect to be immersed in this performance.
D80
Explorations of disco using analog synthesisers? You'd better get your dancing shoes on for this live set.
Okedo
The fact that New Delhi-based duo Okedo have become so popular in such a short time says more than words could. They describe their music as "a noisy revolution of menacing grooves and addictive melodies, carefully combined to capture hearts and dance floors". See if they capture yours with their opening set at the festival.
Yung.Raj
Yung.Raj may be one of the most prolific, burgeoning young artists in the Indian independent music scene right now. His growth has been explosive, with his productions showcasing a variety of genres ranging from lo-fi hip-hop and sample laden beats to drum 'n' bass, dub, jungle and footwork. In other words, prepare to bounce.
Red Bull North Stage
Daniel Avery
Daniel Avery needs no introduction. As one of the defining techno DJs of the decade, he's a master of the evocative and sublime – qualities that blend perfectly with the setting he'll be playing in.
Deena Abdelwahed
As bona fide badass and the face of dance music's rebellion, Deena's hedonistic, pan-gender offerings don't seek to please or to conform. Born from meticulous research, her DJ sets walk the thin line between club music and avant-garde, often extending to the outer reaches of sub-cultures and previously-unheard rhythms. Not. To. Be. Missed.
Jameszoo
Another one for the Brainfeeder fans. While Jameszoo described his productions as "naive, computer jazz", his DJ sets take him across wide-ranging crates of avant-garde jazz, prog and kraut rock, electronic experiments and beat oddities. To be honest, we wouldn't expect anything else.
DJ Lag
The undisputed king of Gqom – the minimalist, bass-heavy, foot-stomping genre from Durban that took the world by storm – DJ Lag will go down in dance music history as the person who pioneered the sound. And you get to partake in the process, from the otherworldly confines of Alsisar Mahal.
Kamma & Masalo
Kamma & Masalo's colourful dance party series Brighter Days doesn't treat its title lightly – a DJ set by the duo does wonders to brighten up any space they play in. Bringing together their individual styles, the power duo deliver an energetic treasury of sounds, giving rise to whole new dimensions of emotions.
Nazira
Ever since she came onto the radar, Nazira has become synonymous with post-Soviet experiential experimentation, and established herself for her tactful approach to DJing. Emotive and expansive, her sets travel effortlessly across left-field techno, electro, acid and industrial, and stay with you for a long time.
Chhabb
One of the veteran selectors in the country at this point, Chhabb was born as the product of Indian rave culture combined with a fascination for crate-digging. Techno-heads will appreciate his 303-based dark, industrial, textured techno, injected with heavy breaks and electro.
Rafiki
A set by Rafiki, aka Krunk founder Sohail Arora, is exactly what you'd expect it to be – replete with cutting edge acid, house, breaks and techno from across the globe.
Kaleekarma
Kaleekarma's sets are driven by one particular aim – to stir souls and guide listeners on a journey through shifting states of mind and morphing soundscapes that take you through retro, organic, acid, ethnic and folk sounds.
BUDxYARD
HAAi
From sounds from Nigeria and Kenya to Turkey and Morocco, Teneil Throsell aka HAAi has an extensive musical taste, cultivated through her years as an avid globe-trotting crate-digger, which she uses to weave long-form sonic journeys – earning herself the position of a true DJ's DJ.
Simo Cell
The Paris-based DJ and producer approaches his love for the UK music scene with an outlandish perspective, translating the country's dance music traditions a far-reaching and wholesome take on electronic music.
Pariah
From starting out in punk bands, becoming a figure synonymous with the post-dubstep scene to progressing into the otherworldly realms of ambient with 'Here From Where We Are' and teaming up with Blawan for the techno outfit Karenn, R&S-signee Pariah has covered a lot of ground over the decade with his surefooted musical steps.
Jessica
Jessica's headstrong stride toward inclusivity and community-building as the founder of the collective Rhythm Sisters, reflects even in her DJ sets as she presents everything from electro and house to garage and techno with her own distinct flavour.
Photonz
Marco Rodrigues aka Photonz's intersection of UK bass, US western house and The Hague's sharp-toothed electro has been a central feature of Lisbon's underground sound. The veteran Portoguese DJ and producer is one of the driving forces behind the city's new DIY local movement that roots its social beliefs in trans-feminism and queer politics.
Shireen
As the resident selector of Wild City, New Delhi-based femme collective Coven Code member Shireen has honed her craft supporting giants such as Roman Flügel, SPFDJ, Hammer and Anthony Parasole. Her broad knowledge of UK house, bass, techno and garage adapts itself to every occasion and energy level, flowing through the dancefloor with fresh intuitiveness.
Shama Anwar
Born in Britain in a Bangladeshi family and now residing in New Delhi, Shama Anwar's music is a reflection of her mixed upbringing, which the 26-year-old has utilised for years of party-throwing.
Ray-Ban Studios Desert Oasis
Palms Trax
A regular fixture at Dekmantel, Palms Trax works at the confluence of vintage house, acid arpeggios, new-age disco – delivering sets that capture hearts and leave the feet aching.
Natasha Diggs
A true child of NYC's nightlife, she honours the city's dance culture legacy with her 45 inch-vinyl sets, earning the title "45 Queen" Her residency at Brooklyn's Output club with Q-Tip and shows alongside the likes of Lauryn Hill, Erykah Badu and Dam Funk, make the DJ and producer an expert in delivering uplifting soulful sets.
Asquith
Lobster Theremin label boss Jimmy Asquith functions as at the helm of global electronic music scene, boasting the likes of Ross From Friends, Palms Trax and DJ Seinfeld on the roster of his vast network of sub and sister labels. With a ubiquitous ear for musicality, Asquith brandishes an emotionally captivating sound reaching across techno, ambient and noise across his productions and DJ sets.
BFR Sound System
BASSFoundation Roots Sound System has been a regular and much-loved part of Magnetic Fields. Rooted in the old school sound system with a strict vinyl-only policy, the showcase in the desert area explores reggae, dub, dancehall, rub-a-dub and everything in between.
Boxout Soundsystem
With a wide array of hosts and selectors associated with New Delhi-based community radio boxout.fm, the soundsystem tackles music in all its forms with a 360-degree approach. Their takeover of the dungeon at Jameson Underground is sure to create a take-no-prisoners party.
Rosie Turton
A one-to-watch member of London's new jazz circuit, composer, band leader and trombonist Rosie Turton is a musical shapeshifter – mixing hip-hop, ragas and african rhythms for her own unique blend. For Magnetic Fields Festival 2019, Turton blends herself with BFR Sound System's roots reggae-based sound.
Potter
The Mumbai-based DJ has dedicated himself to preserving the experimental spirit of underground music, doing so by pairing left-field electro with some club-friendly techno.
Girls Night Out
A half-lawyer, half DJ, Vijayant Singh aka Girls Night Out never holds back from delivering uncompromisingly energetic sets. Focusing on the darker side of dance music, his sets are as diverse as they are punchy.
Secret Parties
Ray-Ban Studios x MF
Blawan
Growing up as a drummer, DJ, producer and label head brings true machine madness with his sense of syncopated relentless rhythmic onslaught.
Kohra
New Delhi-based DJ, producer and label-head, Kohra is not just one of the leading dance music artists but a pillar of the city's electronic music scene, championing its hard-hitting minimal offerings through his label Qilla Records.
Resident Advisor
Karenn (Live)
R&S label-mates Blawan and Pariah translate their love for analog synthesizers into raw and
ominous techno with their joint outfit Karenn.
Violet
Co-founder of online radio Radio Quantica and resident at Lisbon-based queer rave series mina, Violet is known to shed light on the political history of dance music through sets that span across the extraterrestrial spheres of acid house and techno.
JioSaavn Sundowner
Abhi Meer Presents 'SPEKTRA'
Abhi Meer likes to tell stories through his sets. His live show SPEKTRA, which debuts at the festival, will translate neo-classic spectral music on the modular synthesiser – reanimating the sound of ravanahatha or 'demon's fiddle', an ancient string instrument from 7th-10th century Rajasthan, for the modern era. "A 50-minute suite of cinematic, electronic sound that is equal parts optimistic and lachrymose".
Monophonik
The JioSaavn Sundowner stage, this time, seems to be all about modular synthesisers – also the instrument of choice for Monophonik. Expect to be immersed in distinctive soundscapes that are playful yet moody as he explores the sonic possibilities of classic analog technology combined with modern day digital tools.
SickFlip
SickFlip's 'The Ladakh Project' was a pivotal point for his sound, and is an appropriate summation of his electronica, which fuses travel, music and organic world instrumentation to deliver fresh, electronic rhythms. Perfect for dancing into the sunset on the palace rooftop.
Pulpy Shilpy
Pulpy Shilpy's versatility as an artist is the first thing you'll notice about her – it carries over into her storytelling and performance. Rooted in the realms of soul, jazz and wordplay, her fierce sets span across glitch, hip-hop, synthwave, nu-disco, breakbeat and electronic, to weave cathartic, mind-bending journeys.
JBABE
The solo project of The F16s' Josh Fernandez, JBABE takes inspiration from Frank Ocean, Julian Casablancas, Homeshake, Poolside and, in our personal opinion, Prince (or so it seems from his debut album, released just a while ago), which should tell you more about his music than we can explain.
OSE
We'll say it again – modular synthesis enthusiasts are in for a treat this year. OSE heavily relies on her background in Hindustani classical music and her voice (and, of course, modular synthesisers) to perform introspective sets laden with ambient textures, disorienting glitch and distorted rhythms.
The Jameson Underground
Esa Presents Amandla: Music To The People
Absolutely one of the highlights at the festival this year, Esa will be taking over The Jameson Underground all night on Friday with 'Amandla: Music To The People'. 'Amandla, Awethu' which literally means "the power is ours" is a call to unite, which this sets aims to achieve, with a rainbow of complementary electronic styles hailing from South Africa, Brazil, the French Antilles, as well as Afro-futurism. Not to be missed!
JAEL
Having grown up in a household surrounded by Moluccan folk songs, Moluccan gospel, soul, funk and Japanese funk helped JAEL form a signature sound, which combines his influences with soulful R&B, heavy bass and future beats.
MadStarBase
Famed, now, for 'Mollywood', their series of local movie tune remixes, MadStarBase's purpose is singular – keep the dancefloor stacked.
thegreybox
An amalgamation of the classic and edgy, thegreybox's unapologetic approach employs hip-hop, soul, trap and house to paint emotional narratives that are both inciting and enticing and, most importantly, danceworthy.
MC Soopy
If MC Soopy had one superpower, it'd be the ability to turn any party into a riot. You can count on him to add an element of surprise and break-neck energy to his sets, which usually traverse hip-hop, italo, techno, disco, trap and house.
Lush Lata
Lush Lata's sets aim to recreate the feeling of a calm before a storm – she'll play with your emotions while delivering a curious mix of old school hip-hop beats, monologues and trap.
The Peacock Club
Pagal Haina Playground
Ditty
With the enchanting voice of a lark, and tinges of folk in her songs, Ditty's performances have a quality that is organic, earthly and ethereal all at the same time.
Morning Mourning
Warm, cosy and lo-fi, and laden with field recordings, Morning Mourning's music is a lens through which he sees and expresses himself, making for an intimate yet non-intrusive experience for his audience.
Rounak Maiti
Inimitable singer-songwriter and multi-instrumentalist Rounak Maiti explores themes of anxiety, hyper-connectivity and physical distances through his spare and confrontational ballads that are marked by raw production and his restrained, delicate voice. Don't blame us if it makes you swoon.
Bowls
Imagine if Peter Cat Recording Co, Prateek Kuhad and Run It's The Kid eloped and had a baby, who stripped down all of these influences and started a solo project with an intimate, minimal and melancholic aesthetic, and you'll have Bowls (who incidentally is also part of all of those bands).
Shashwat Bulusu
Shashwat Bulusu, or BULLU as he sometimes goes, might be the new singer-songwriter on the block, but his high pitched falsetto drawls, his atmospheric, slow-burning compositions, and the distinctive storytelling on his songs has already earned him a fair name.
REProduce x Magnetic Fields | Listening Room
Three Oscillators
Glitch, sci-fi influences, sounds of the future... it's not a Brainfeeder artist we're describing, but homegrown act Three Oscillators. The duo employ all kinds of intriguing samples and sounds, which have helped them formulate a uniquely distinctive sound.
SISTER
Expect the unexpected – and that's not a euphemism. Harsh noise, absolute discord, pandemonium, goat blood... anything is fair game for SISTER. You have been warned.
Pacifist
You'd best be prepared to abandon your comfort zone at The Peacock Club on Saturday night, when REProduce takes over. We warned you about SISTER already. Pacifist follows as a close second, with a sound that blends 90s hardcore with post-punk and noise.
killpop
"Undercooked dance tracks, smurking punk fun, acerbic drone dance, existentialist bar rock, and disquieting noise pop."
VvvvV
One of the many monikers of Varun Desai, VvvvV is the project under which he unleashes his experimental side and ventures into electronic, techno, noise and more.
Hashback Hashish
Someone described his music as "Trent Reznor on speed". We'll let you decide how accurate that is for yourself – just make sure you're on the dancefloor and ready.
Park Circus
Rapper BC Azad and producer National Animal will be representing multi-lingual hip-hop collective Park Circus at the festival. With a vision to use hip-hop culture to break down barriers, the collective's productions are often fiery, charged and outlined with a zany sense of humour.
Gia + Kalpa
All we know about Gia and Kalpa is that one of them is trained in Odissi and moving image, the other in Bharatnatyam, and that they use their bodily expression as instruments to communicate spatial ideas through rhythm and silences, as a form of drama.
For further information, head to the festival website.
Words: Satvika Kundu + Amaan Khan
Tags
Join Our Mailing List