Jasper james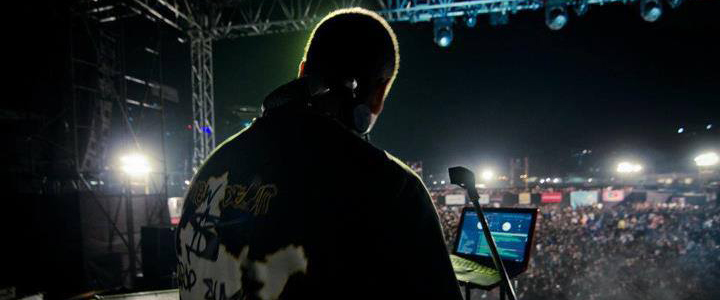 Where
antiSOCIAL New Delhi
New Delhi
Jasper James
2016 was a landmark year in Jasper James' career as he became more than just a 'one-to-watch' but a respected touring DJ in his own right. A DJ and producer with talent that stretches beyond his years, he's crafted his own-brand of house and techno through DJ sets at some of the worlds most respected clubs such as fabriclondon, THE WAREHOUSE PROJECT, Smartbar Chicago, Lux, BobBeamanClub and Sub Club; his busiest summer in Ibiza; and is equally at home playing festivals such as Glastonbury Festival (official), The Secret Garden Party and more.
Artists
Beat maker hailing from the city of Bangalore.
Su Real is changing the face of bass music in India, one drop at a time. Possessing a rare talent to both appease the crowd with contemporary club hits as well as get them moving to underground sounds, Su Real harnesses a wealth of experience to deliver dance parties that are both physical and mental workouts. He has been working tirelessly to push the limits of India's dance music and nightlife scene. As a producer, Su Real stays on top of latest nano-genres in global bass blending them into the entire history of recorded dance music from EDM to hip-hop, dancehall, house, disco, soul, funk, and R&B.
BLOT! is a live electronic music project based out of Delhi, India. Straddling music and art, party and performance, Gaurav Malaker is the producer and DJ at the helm of the project. Since its start in 2007 with Thiruda (Avinash), BLOT! has slowly edged away from more minimal sounds into mastery of a warmer and more emotive sound that straddles techno and deeper side of modern house. The producer has delivered an inspiring run of music releases in his career spanning a decade, as well as immersive audiovisual sets and innumerable art installations both in India and abroad.
Tags
Join Our Mailing List