Epic Games Buys Bandcamp, Linking It Indirectly To Major Labels & Spotify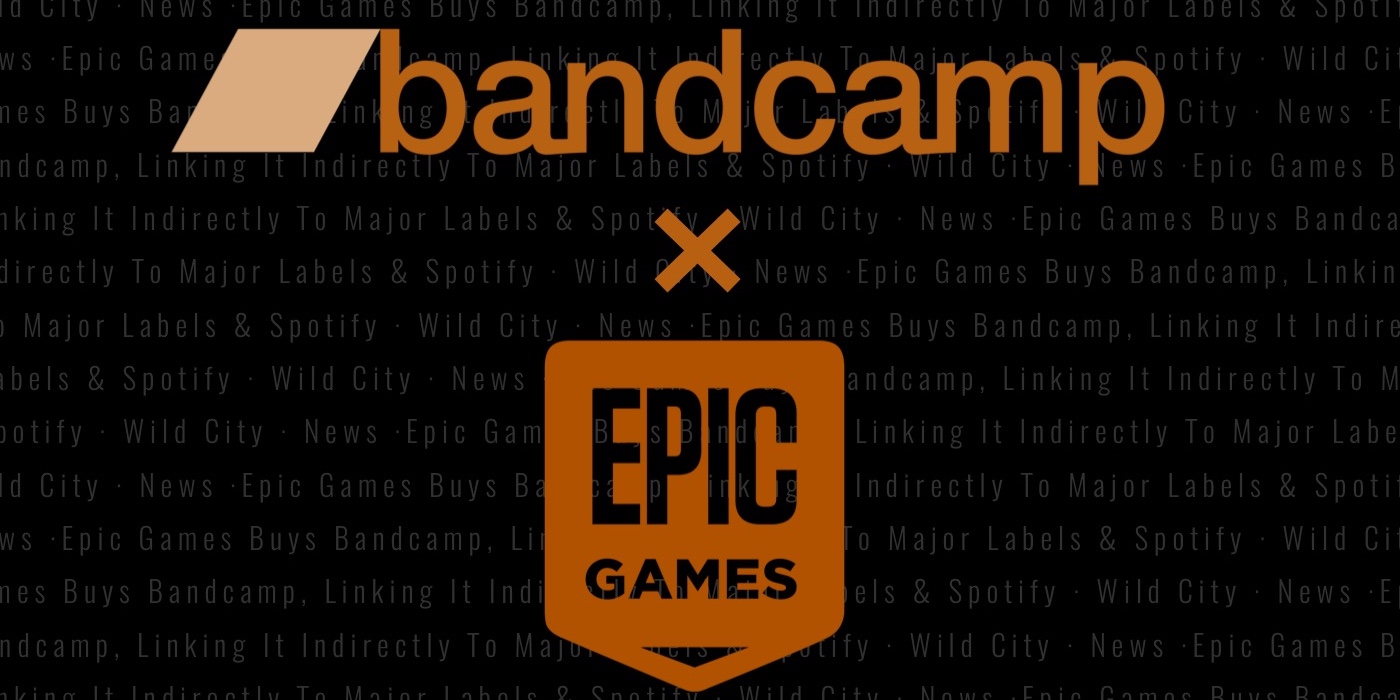 3 March 2022
Internet music company Bandcamp just announced that it has been acquired by Epic Games, the creator of the popular game Fortnite.
Both the companies have seen an increased presence in the world of music since the start of the COVID-19 pandemic. While Bandcamp has been a music institution since the beginning, its artist-first ethos garnered wider acclaim as it decided to support musicians through the financial hardships of the pandemic by waiving off its administration fee on sales every first Friday of the month as part of 'Bandcamp Friday' – building upon its effort to push independent music through its broadcast and editorial arms (Bandcamp Daily).
Meanwhile, Travis Scott's virtual concert within the world of Epic Games' Fortnite in April 2020 timed itself against a rise of live stream events (which happened as a by-product of COVID-19 lockdowns cancelling nearly all on-ground live concerts) and also as the topic of virtual reality and metaverse becoming a likely future entered into popular conversations.
Announcing the joining of Bandcamp and Epic Games, a move which further brings together the industries of music and gaming/virtual reality, the former's co-founder and CEO Ethan Diamond notes that "Bandcamp will keep operating as a standalone marketplace and music community". He adds that the platform will continue to work with its artists-first revenue model, offer the same control to the artists, keep hosting Bandcamp Fridays and championing music through Bandcamp Daily. The announcement notes that Epic Games will help the platform expand internationally and develop tools like mobile apps, payment systems, search and discovery features, and its vinyl pressing and livestreaming services.
However, the acquisition has also invited misgivings about Bandcamp's future as a pillaring presence for independent music as Epic Games has not only seen major investment from the likes of Sony, but also 40% of the company is owned by the Chinese corporation Tencent. Notable also for being the operator of instant messaging service WeChat, Tencent controls 9% of the streaming service Spotify, 10% of the major label Universal Music Group and nearly 2% of major label Warner Music Group. Together with Sony Music Entertainment, Univeral and Warner form "The Big Three" major labels which have owned around 65-70% of the global music market share over the last decade.
had to update my diagram. WHAT A WORLD pic.twitter.com/i7evX3aSYQ

— cherie (@cheriehu42) June 16, 2020
Read the full announcement by Bandcamp here.
Tags
Join Our Mailing List