Scares & Cancellations: Coronavirus' Impact On India's Live Music Scene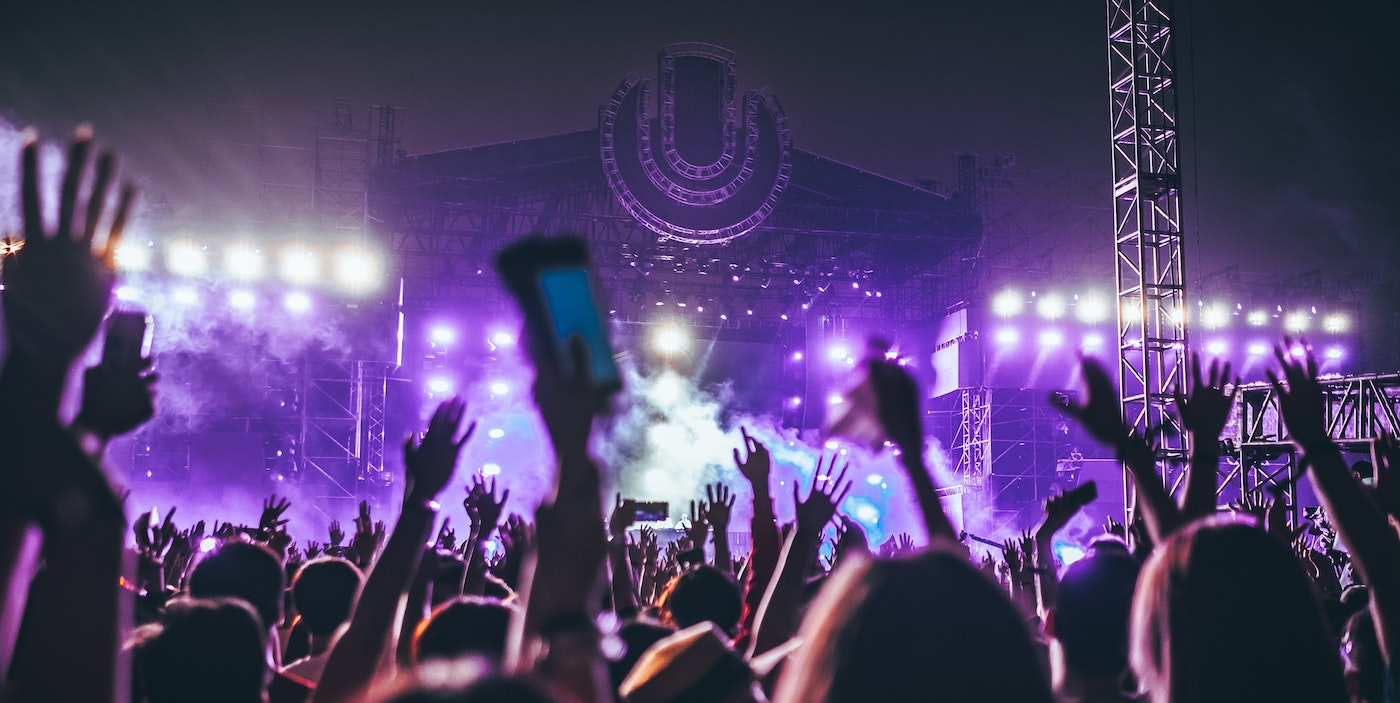 6 March 2020
American singer Khaled's shows in South East Asia (including India) stand cancelled. Bollywood's premiere award ceremony IIFA 2020 has just announced postponement. Lotus India Fashion Week. GoaFest 2020. Tapped. IGX. The list of cultural and entertainment events as well as industries incurring loss due to the Coronavirus or COVID-19 outbreak increases alongside the more painful list of patients suffering from the virus infection itself.
The newly identified respiratory diseases-causing novel virus, which spreads via contact has left the public in a state of panic (accelerated further by rampant spread of false information) and a general avoidance of large gatherings – with leading Asian health officials recommending cancellation of large-scale events. The subsequent cancellation of concerts and live shows may cost the global music industry $5 billion dollars in losses, as recently reported by Forbes, almost the same as the film industry which has reported a loss of $1 billion already.
Naturally, the cancellations by larger stakeholders and events around the globe have had a domino effect, impacting small businesses and increasing the anxiety among artists and fans alike – with more nascent industries like that of India's independent music experiencing a sizable loss. According to Tej Brar, founder of Mumbai-based promoters and management Third Culture: "Over the last few months we've seen our colleagues across Asia grapple with cancellations and fallout from the COVID-19 virus, and as of yesterday, sadly, it appears the paranoia surrounding the virus has finally reached India."
Brar is among an array of promoters who have had bookings cancelled over the last 24 hours. Third Culture artist Raja Kumari was booked to perform at Levi's I Shape My World event in Mumbai on International Women's Day, March 8, which now stands slated for cancellation alongside dates for management-mate BLOT!. Amongst others affected by the slew of cancellations, larger ventures have received the bigger hit. For instance, the much-awaited electronic music festival Cymbal, which was scheduled to take place at Gwalior's Jai Vilas Palace on March 20 and 21 with the likes of Goldie, Luke Vibert and Overmono, had to be postponed for a later date (to be announced on March 12) which the organisers announced as a "difficult decision [...] taken in the interest of health and safety of our guests, artists and everyone involved."
The damage spans not just across genres but crafts as well, with Only Much Louder's The Circuit Comedy Festival and Homegrown's lifestyle and culture festival HG Street joining EDM-highlight Road To Ultra's New Delhi and Hyderabad editions, and Raw Live's triple-threat show with Lifafa, Kumail and Disco Puppet, among the list of event cancellations in the country.
With an industry of limited audience like that of India's independent music, there is a lot of personal financial investment that goes into organising an event. The panic around the virus outbreak has further aggravated the uncertainty around turning profit in the live music circuit. Aneesha Kotwani founder of WAVLNGTH, who has had to cancel a 3-city India tour by Rotterdam artist Oceanic, mentioned: "[I] feel for people working on bigger projects in this time frame. Oceanic is still a smaller act – but in the world of being an event organiser, a hit is a hit as it's such an unpredictable industry to sustain consistent revenue."
With no apparent curb of the outbreak in sight, the losses stretch beyond immediate cancellations. New Delhi promoter MediumRare has reported having to cancel a tour with German duo Zenker Brothers which hadn't even been announced yet. According to Dev Bhatia of UnMute, an artist management and events company that lists the likes of dotdat, Dualist Inquiry and Vinayak^a in its roster: "In a matter of 24 hours, we have lost 50-60 bookings, along with two brand deals with Chinese companies, and this is just the beginning [...] For us, all the work the team has put in over the last quarter just went belly up, so we are obviously not looking forward to what's coming up, but are now focusing on regrouping, strategizing and working on what we can do to salvage the situation instead." With the nascent community hinging upon each of its stakeholders, Bhatia feels the repercussion of the losses might be felt across the board. "The Coronavirus scare will impact everyone, but will primarily hit small businesses like agencies, sound vendors, other service providers, and of course, artists who will directly bear the brunt."
The majority of the financial loss, as of now, has been felt by the promoters and event hosts who have had to refund ticket-buyers even after spending on marketing, communications and logistics. Recognising the importance of empathy within the community, Aneesha mentions: "Whereas I completely respect and understand professional arrangements, life is always going to throw us in situations that are not in our control. In such cases, I disagree that only one party/stakeholder has to bear the brunt of it. From the artist, to the booking agent, to the promoter and the venue - every single stakeholder has to come together to find a common ground and solution to work this out that is mutually beneficial to all." The sentiment ripples across the globe, with British techno DJ and producer Dave Clarke urging his contemporaries to share in the losses over a Facebook post, stating: "Those of you that are having gig cancellations because of this virus please send the fees back to the promoters, it enables them to refund the fans and helps everyone survive to get through this very long hardship."
With a much higher recovery rate than mortality for those affected by Coronavirus, which is also being described as an infodemic alongside being an endemic, and a general increase in awareness, a slight decrease in the associated paranoia can be optimistically hoped for. However, notwithstanding the loss and danger related with the outbreak, its impact across businesses has given music professionals something to unite against. According to Brar: "There will be more cancellations, massive loss of revenue and months of hard work lost down the drain - however that's all the more reason for us to come together as a community and support each other."
Words: Amaan Khan
Tags
Join Our Mailing List