Releases Of The Week: MC Stan, Kamakshi Khanna & Nush Lewis, VRIDIAN & More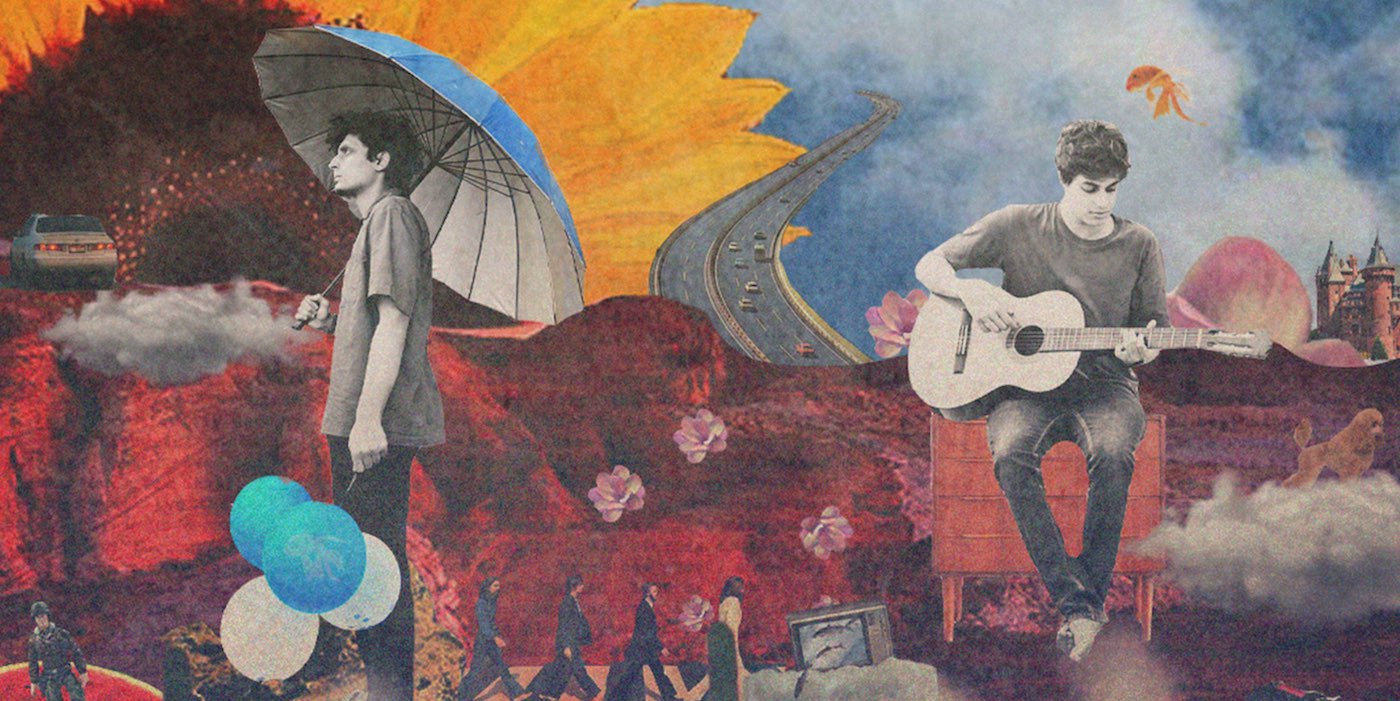 7 December 2020
With 'Releases Of The Week', Wild City handpicks and highlights our favourite new music from the previous week by artists from South Asia and its diaspora. If you'd like us to listen to your music, send the relevant info to music@thewildcity.com.
'NUMBERKARI' By MC Stan
Pune's Altaf Tadavi aka MC Stan might be the country's most swiftly growing hip-hop artist currently, consolidating his amassed online following with each release from his upcoming album 'Tadipaar', a concept piece named and based after the act of being sentenced to live outside the limits of one's own city. Characteristically rooted in gangsta rap, the rapper's latest single 'NUMBERKARI' highlights the combination of his self-produced beats and vocal flow with an 808 and ad-libs replete number and a perfectly complementary in its grit music video.
'BUST 'EM' By Mo Boucher & Irish Boi
While MC Stan is representing Pune and Bangalore is being pushed by the likes of Wanandaf crew and NEX to propagate the non-Mumbai and Delhi wave of hip-hop, Hyderbad is finding some of its representation in Mo Boucher, who collaborates with Irish Boi on his latest single 'BUST 'EM'. The rappers combine an exotic patois and Urdu lyrics celebrating his roots with hooks and genre proprietary chest-thumping.
'Thookta Hai Bharat' By Madara x Spectra
Treading the line between a parody number and political hip-hop, rappers Madara and Spectra turn their high-powered penmanship to highlight the ridiculous state of Indian newsrooms, basing the title on TV personality Arnab Goswami's show 'Poochta Hai Bharat'.
'Kya Wajah Hai?' By Yogie, Wroc & Vanishree Sahu
The contrasting qualities of singer-songwriter Vanishree, rapper Yogie and the lo-fi bass-heavy productions of Wroc often fall short of coming together cohesively on their collaborative EP 'Kya Wajah Hai?', but when they do, like on the tracks 'Wajah' and 'Dooriyan', the final sum makes a strong argument toward coming back for more listens.
'Youth' By OAFF Feat. Landslands
One of the most singular singers in India's indie music landscape, Sohrab Nicholson aka Landslands' distinctive sensitive husky voice is charming in its own expressiveness and Mumbai-based producer Kabeer Kathpalia aka OAFF plays to its strength on the single 'Youth', giving the lyrics and its gentle delivery the space to reach out straight to the heartstrings.
'Dim Lights' By Second Sight
Riding on angular melodies, rhythm changes, tasteful harmonies and effervescent melodic runs on guitars and horns, Mumbai-based group Second Sight give R'n'B from India a good name with 'Dim Lights', the first single of their upcoming debut album.
'Letters to Myself' By Kamakshi Khanna & Nush Lewis
While Kamakshi Khanna's ability to write poignant words and carry them soulfully remains unfaltering, it's the emotive string arrangement of the single 'Letters to Myself' which delivers the reassurance of the lyrics with anthemic poignancy – a likely testament to collaborator and harpist Nush Lewis' technical finesse.
'Sum Of Your Mistakes' By Roshan George Thomas
Branching out from the predominantly blues-rooted settings of his trio, Roshan George Thomas uses the genre only as a backdrop for his indie-pop and contemporary soul outings on the single 'Sum Of Your Mistakes'. Crooning about "doing the wrong things for the right reasons", the singer-songwriter and guitarist wears the influences of the noughties' pop-ballads on his sleeve.
'Misuse My Issues' By Lateral Feat. Andrea Tariang
Aside from the underwhelming chorus, the simple melodies of the verses and the conversational lyrics by singer-songwriter Andrea Tariang on 'Misuse My Issues' by Guwahati brother-duo Lateral packs a retro charm, with which it tackles the emotional complexity of a semi-problematic relationship.
'Zindagi' By SHOR & Raghav Meattle
Electro-pop act Rohan Shetty aka SHOR collaborated with friend and burgeoning artist Raghav Meattle to work together pumping indiepop production and romantic Hindi lyrics with a cinematic grandiose. While the lyrics maintain a steady hold on the song, keeping it in one place thematically, the colourful production shifts between emotions for a grander narrative.
'Strange Statistics' By VRIDIAN
Vir RC aka VRIDIAN reflects on a year of closely watching statistics and predictions with the 5-track EP 'Strange Statistics'. Contrasting against the gradual textures of the title track, New Delhi-based DJ and producer creates a procession of subtle rhythms on 'Ebb & Flow' before the guttural kicks pin it down to a dancefloor-ready number alongside the techno track 'Gabacho'.
'DT001' By DAYTIMERS
UK-based collective Daytimers released the compilation 'DT001', the first in a series which highlights producers of South Asian heritage. Alongside remixes of popular Bollywood and Punjabi numbers, the compilation features a good share of original music which is at its highest point at the triple-threat run of Bangalore-based Akrti's trip-hop number 'Dustea', the gritty follow-up 'Slug' by Darama and the visceral ethnic techno of Dynoman with 'Resistance'.
'Dislocate' By Ramsha & Gebrüder Teichmann
Belin-based Pakistani artist Ramsha collaborated with German electronic duo Gerüder Teichmann to offer a farewell track to the eventful year entitled 'Dislocate'. Borne out of improvised sessions, Ramsha's howling guitar ambiences ring distinctly against the electronic percussion and bass fragments of the Teichmann brothers on the ambient number which presents a procession of placating sonic beds, rhythmic movements, hints of melodies and even engulfing noise.
Expanding upon the track's title and intention, Ramsha announced: "As an artist, I try to create soundscapes that provide you with a safe space, where you can dwell as you are, imagine or celebrate, or grieve and heal. Allow your sense of listening to carve a story out of the abstract vocabulary that ambient music weaves together yet doesn't harshly define. Rejoice in the freedom of abstractness, and find your way back through your own light."
Words: Amaan Khan
Image: Artwork by Sanjna Krishnan for SHOR & Raghav Meattle's 'Zindagi'
Tags
Join Our Mailing List