Exclusive First Listen: 'Still As You Remixes' By Black Letters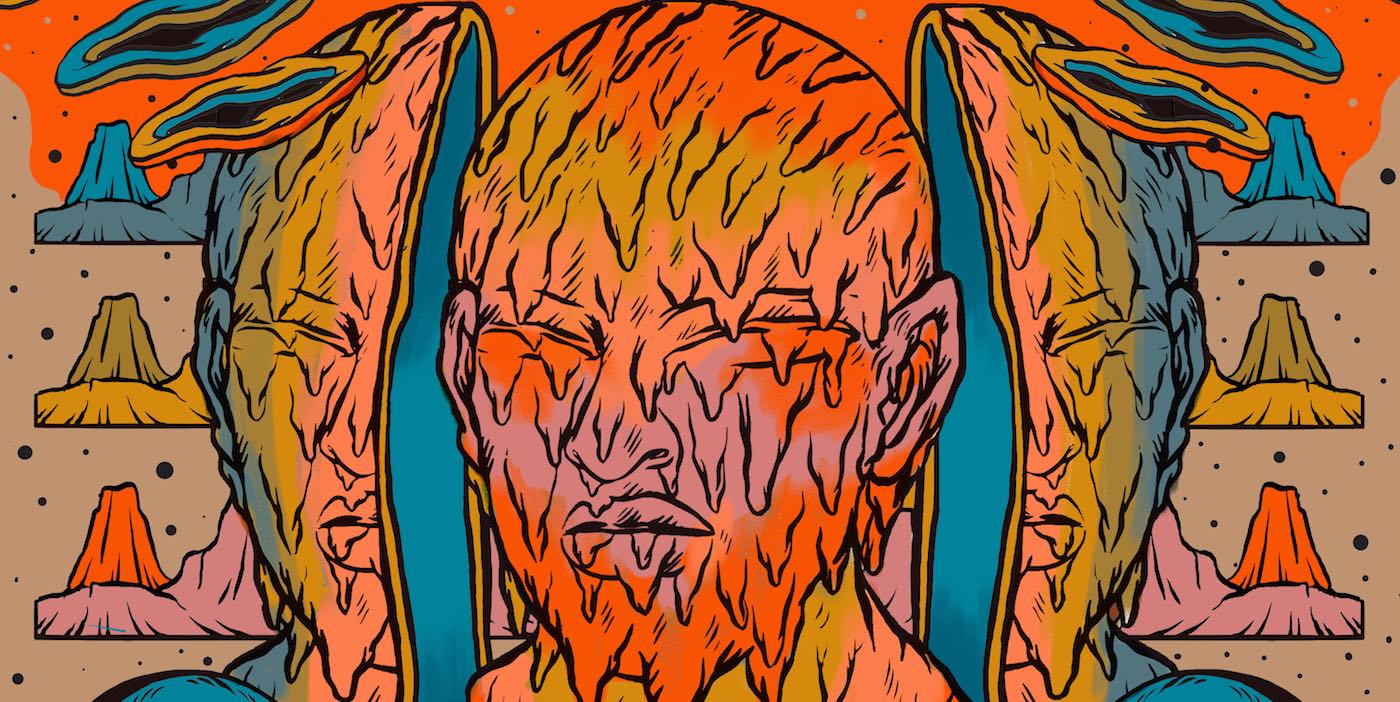 9 July 2020
Late last year, Bangalore-based alternative rock quintet Black Letters released their third studio album 'Still As You', stepping out from guitar-led works for a more emotional and texturally expansive sensory electronic experience. Venturing further in that sonic journey and turning steeper corners, the band has recruited the likes of Oceantied, Noni-mouse, Liquid Memoirs, Akrti, Echofloat, Disco Puppet and MALFNKTION for a remix album to complement 'Still As You' and also raise funds for COVID-19 relief.
According to the band: "Last November we released our 3rd studio record 'Still As You', an album centred around themes of love, trust, loneliness, and dependency. Over the past few months, we have been forced to redefine how these emotions are expressed and revisit our approach to how we live our lives."
While it is generally preferred to listen to the original to understand the full context of the remix, and we do recommend listening Black Letters' energetic 2019 release for its own merits, the 'Still As You Remixes' album can very much be enjoyed as a standalone work. Utilizing part of the sonic palette of 'Still As You' to tie the remixes together, the 16-track release features works effectively demonstrating the individual musicality of some of India's most exciting young producers and even the members of Black Letters, i.e., Jeevan Antony, Sarang Menon, Akash Chacko, Harikaran aka Superpolite and Sharath Narayan aka Cosmic Attic, who contribute with a remix each.
The contributing musicians explore all sides of the axis of 'Still As You', expanding its horizons further in all directions. For instance, Palash Kothari aka Hedrun takes the album's most ambient track 'Still' and dials its serenity upto 11. Meanwhile, both Mumbai-based act Radha Priya aka Noni-mouse and Calicut-born Bangalore-based producer Shaheer Rahman aka Sha explore the left-field nature of 'Some Do Some Don't', with Noni-mouse pulling the pieces together under a blanket of morphed vocals and subtle rhythmic movement, and Sha fragmenting it further into a dynamic dance of bassier pads and volatile drums. Similarly, nothing in the looming sinister bass of Jeff Nelson aka Echofloat's remix of 'Other Side' warrants the remix of the same by MALFNKTION, who takes the track to the other end of the spectrum for a saccharine and accessible offering. No other track on the album matches the accessibility of Stalvart John's take on 'In My Senses', which keep its focus on being dancefloor-friendly with its four on the floor rhythm, second only by Oceantied's characteristic breakbeat-led approach on the opening remix of 'Break Into'.
The band is donating all the proceeds from the release toward 'Rahat COVID', a programme run by GOONJ to rehabilitate daily-wage earners and the less fortunate communities of India that lost their livelihood during the COVID-19 crisis. To buy the album, head here.
Head below to listen to 'Still As You Remixes' exclusively on Wild City ahead of its release tomorrow (July 10) and head to Black Letters' artist profile for further information.
Image by Noopur Choksi
Tags
Join Our Mailing List