India's Largest Crowdfunded Music Festival Control ALT Delete Is Back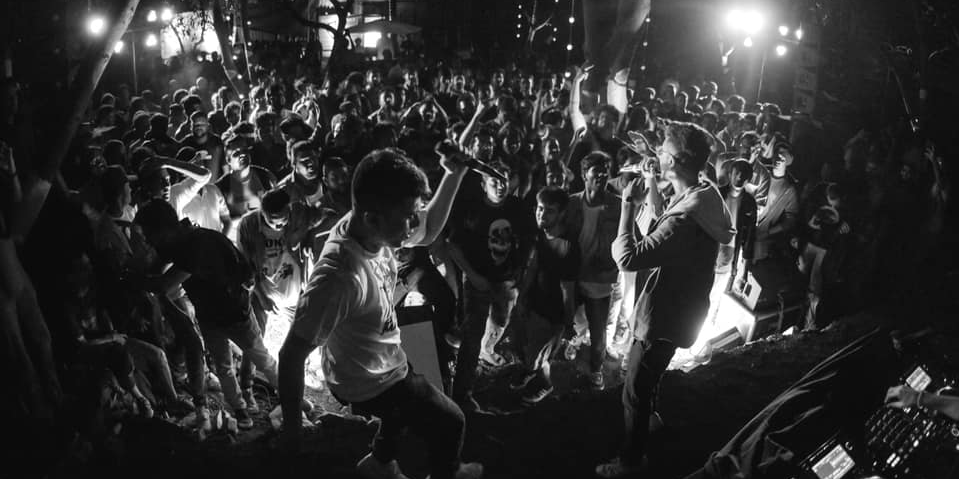 16 January 2020
Every year, the Indian alternative music community comes together in Mumbai to host the country's largest DIY event – Control ALT Delete. Apart from being hosted entirely independently, without sponsorship of any kind, the music festival also happens to be the largest crowdfunded festival in India.
This year, the festival returns for its 12th edition to Roaring Farms, Malad (a month earlier than usual), taking place on February 1 and 2. And since one of the primary tenets of the festival is to shine the light on new, upcoming acts from the country, the lineup boasts of 45 independent, strictly-homegrown acts from 10 cities in India, spanning genres as varied as metal, electronica, alternative-pop to hip-hop, jazz and shoegaze.
The self-explanatory 'Electric Jungle' stage will feature scene veterans Bandish Projekt and EZ Riser, alongside Oceantied, Corridors, Parimal Shais, Three Oscillators, ChromaDerma and Kaali Duniya. Acts like Cinema Of Excess, Kumail, National Animal, Rounak Maiti, Sameer Rahat, Banat, Siddhartho Podar and Ankur Tewari, meanwhile, will take to the 'Synths & Strings' stage to serve up some alternative electronica.
Mumbai being the birthplace of "gully rap", there's no question that one of the highlights at the festival is the hip-hop and rap-laden 'Mumbai 95' stage, featuring Ahmer, Ace, Full Power, BFR Sound System, Park Circus, Tienas, Rada, Dogz Music, Kaali Collective and M Town Breakers.
Attendees will also get to watch several live bands – Many Roots Ensemble, Donn Bhat + The Passenger Revelator, Second Sight, Boombay Djembe Folas, BLAKC, Honey's Dead, Serpents of Pakhangba, The Pirate Radio, Corner Cafe Chronicles and Sharma and The Besharams – on the 'SideStand' stage.
Control ALT Delete wouldn't quite be complete without its notorious metal stage, and like each year, they dare you to 'Survive This' with The Riot Peddlers, If Hope Dies, Godless, Albatross, Amorphia, Letters, Diarchy and Jatin Talukdar Project.
Apart from the massive lineup, the festival will also be offering up a variety of experiences to attendees – who, incidentally, can pay what they want to attend – such as camping by the lakeside, a choice selection of food and artworks and more.
The festival has already raised nearly 50-percent of their crowdfunding goal of Rs 5 lakh, which goes towards hiring equipment, paying artists and more. However, with 15 more days to go for the festival, that's still quite a way to go. You can do your bit by contributing to the festival fund here.
For further information, head to the CAD festival website or to their Facebook page.
Meanwhile, you can check out this playlist of (almost) all the artists playing at CAD 12:
Image: Swaraj Sriwastav
Tags
Join Our Mailing List