World Music Day 2019: Our Pick Of Celebrations Across India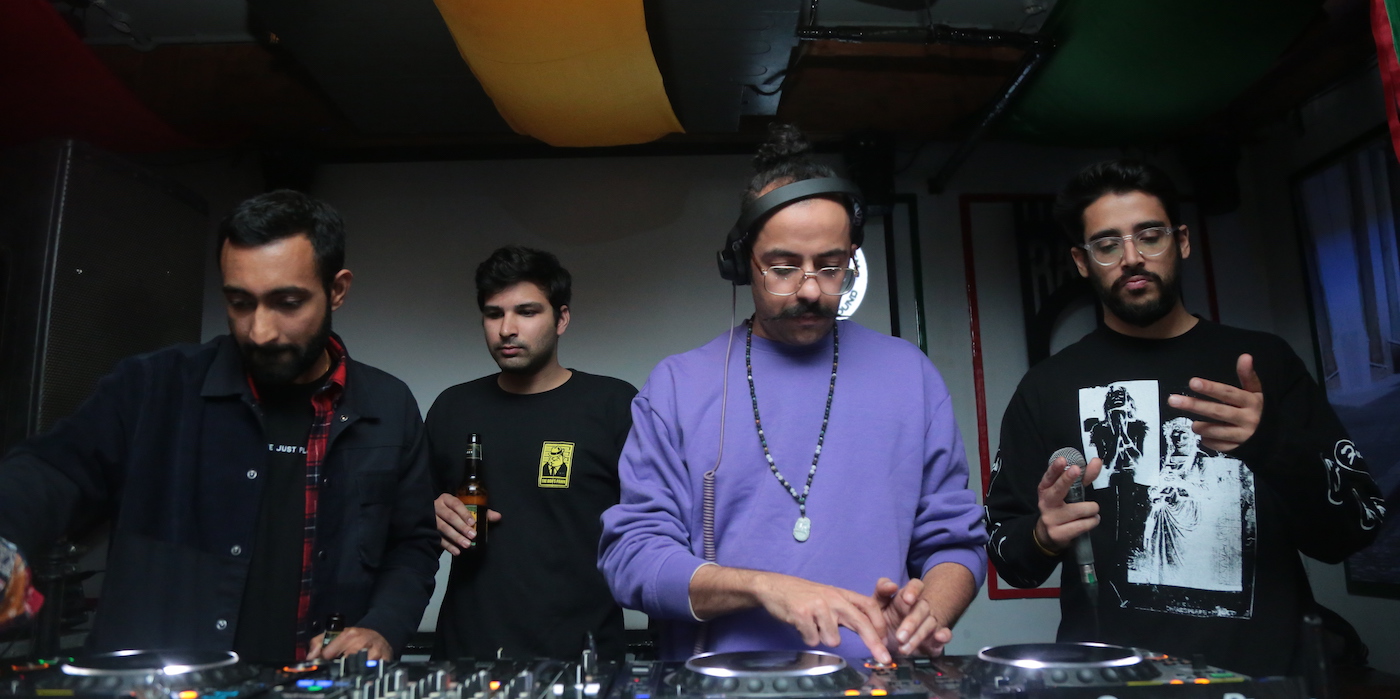 20 June 2019
World Music Day started out in Paris on June 21, 1982 as Fête de la Musique to encourage musicians to perform in outdoor and public spaces for fun instead of payment. Now a global phenomenon with celebrations in over 120 countries, the day will be observed with various events across India this Friday.
To help you plan your day, we have picked out some of the World Music Day 2019 celebrations taking place across India:
The World Music Day Festival, Kolkata, New Delhi & more
International education institute Alliance Francaise is leading the World Music Day celebrations in multiple cities across the country. In Kolkata, the french culture promoter will be hosting a free concert featuring 12 bands, offering 6 hours of live music at The Gateway Hotel. The multi-genre lineup for the event constitutes Folk Foundation, Chronic Xorn, Streetfood Music, Lim & Ludo, Murphy's Paradox, The Miliputs, Park Circus, Mohiner Ghoraguli, Sampadito Bangla Gaan, Prashanti, The Bollywood Project, Mojo feat. Gunzooloo and Trapnati.
For further information, head to the Facebook event.
World Music Day by Alliance Française, Kolkata, New Delhi & more
Alliance Française du Bengale (AFdB) and Littlei have also been hosting a week-long series of concerts called 'Fête de la Musique' at Kolkata's Sienna Cafe, featuring acts like The Fifth Harmony, 5Volts and Mondegreen. On Friday, the series concludes with an open mic and performances by students of AFdB. For more information, head here.
Meanwhile, in Hyderabad, Alliance Française of Hyderabad is hosting more than 200 musicians across 14 different venues on June 23, curating everything from Carnatic music, Hindustani classical music to fusion. Head to the organisation's Facebook page for more information.
The New Delhi branch of Alliance Française of will also celebrate the day at its own premises with a "Make music" competition for its students, a performance by New Delhi-based Congolese music collective 4-AF and a DJ set by DJ ROLI. Head here for more details.
boxout.fm x Blue Tokai present World Music Day broadcast, New Delhi
New Delhi-based online community radio boxout.fm and Indian specialty coffee brand Blue Tokai Coffee Roasters are collaborating on Friday to host a 12 hour-long celebration. boxout.fm will be doing a live broadcast before hosting panels and discussions at the Saidulajab branch of Blue Tokai Coffee Roasters.
For one of the panels, Qilla Records' Madhav Shorey, Azadi Records' Uday Kapur and Dhruv Singh from Pagal Haina will discuss 'starting up your own record label' with boxout.fm co-founder Mohammad Abood aka DJ MoCity acting as moderator. Later on, UnMute's Dev Bhatia will moderate a discussion on 'the use of non-traditional spaces for music performance' featuring Rana Ghose from REProduce, Sofar Sounds NCR's Tanya Nath and Warpcore founder Sahil Mohan Gupta.
Following the panels, the celebration will feature live music from Songs For A Tired City, Dolorblind, Shoals, and Ditty, before concluding with a DJ set from Boxout Soundsystem.
The whole programme will be live streamed over boxout.fm for a special 12-hour long broadcast. For further information and to RSVP, head here.
Long LIVE Music, Online
Vh1 and MTV Beats will celebrate World Music Day with a 24-hour long stream over Facebook live. The webcast will feature live performances from a lineup which spans across multiple genres and includes more than 40 artists including SickFlip, Mali, Darshan Raval, Su Real, Easy Wanderlings, FuzzCulture, Nothing Anonymous, Swadesi, Seedhe Maut, Tienas, FOPCHU and Nikhita Gandhi.
Bringing together audiences from different music cultures, Long LIVE Music will be the first of its kind online music festival for India.
Head here for more information.
Ape Echoes, Bhrigu Sahni and Dark Circle Factory at FLEA Bazaar, Mumbai
In Mumbai, Multi-instrumentalist producer Ape Echoes, acoustic singer-songwriter Bhrigu Sahni and drum 'n' bass trio Dark Circle Factory will perform at FLEA Bazaar Cafe. In accordance with the traditions of the day, the event will be free and also invites open performances from anybody interested. For further information, head to the Facebook event.
Kraken, Corridors, The Iyer Project and Demiurgic at Raasta, New Delhi
New Delhi-based heavy rock outfit Kraken will bring their music and cosplay tour to New Delhi's Raasta. Featuring Kraken alongside electronic beatmaker Corridors, alternative rock band The Iyer Project and chillout producer Demiurgic, the event invites people to come dressed up as their favourite character (or as they are). Head here for further information.
Other Events
Though the events listed above were some of our favourite, there are several gigs taking place all over the country on Friday i.e World Music Day. If you don't want to miss out on the chance to celebrate, head to our event listings here.
Tags
Join Our Mailing List