Wild City #199: Natasha Noorani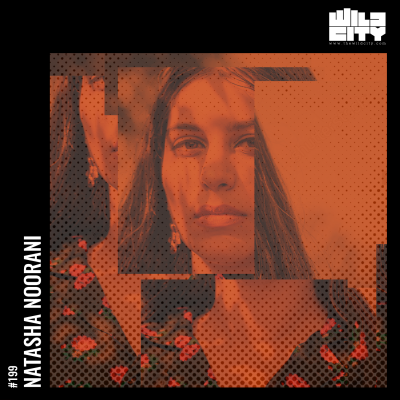 6 November 2020
Few individuals can be ascribed the descriptor "musical polymath" as justifiably as Natasha Noorani. A singer-songwriter, playback singer, producer, voiceover artist and ethnomusicologist, the Lahore-born artist felt perfect for our 199th mix when we found ourselves enjoying her collaborative NTS Mix with Discostaan where she displayed her musicality as 'Peshkash', her project through which she is highlighting and archiving sound art and oral narratives of 20th century Pakistan.
However, it is the country's indie scene which Natasha is synonymous with – fully ingrained in its legacy as the co-founder of Lahore Music Meet, the annual event which not only saves space for Pakistan's alternative music but has a reputation for bringing to limelight some of its budding members. Natasha carries the same approach to her Wild City mix, highlighting the canon of the country's predominantly-independent music.
Latching herself to that theme, she gives regard to the style of her selections only in the aspect of making sure it's varied. Electro-pop, folk-pop, traditional, singer-songwriter, hip-hop and techno – there's a striking amount of genres packed into the mix, tied together as a cohesive unit by the thread of Natasha's singular taste as a seasoned curator. True to its purpose, the mix serves to introduce us to a fresh crop of Pakistan's talent, besides artists like Rudoh and TMPST who we have championed in the past, as it's likely to do for most of its listeners.
Natasha was also gracious enough to provide context to her selections, supplementing the discovery of new music from the mix with relevant information, which you can read in the tracklisting below.
"If you're looking for a sonic entry point to what's currently coming out of Pakistan, this mix should serve you well." – Natasha Noorani
Listen to the mix below:
Direct Download Wild City #199: Natasha Noorani // Head here for Mixcloud
Words: Amaan Khan
Image: Zainab Zulfikar
Tracklisting
1. Janoobi Khargosh – Wizard
Janoobi Khargosh is excellent at showing off his ability to produce fantastical stories through his music. Ripe with the signature Pakistani synth-wave riffs and dense basslines, he's managed to find this sweet spot of nostalgia and very current music.
2. Ali Suhail – Bubbleboi
Ali Suhail is one of those big players in the music scene but no one really hears about it because he doesn't talk about it much. 'Bubbleboi' is the first single off his 6th body of music (4 albums, 2 EPs). His range as a producer and singer-songwriter really shines through in this upcoming album.
3. Sikandar Ka Mandar feat. Jajji Ji – Chand Si Banu
Further evolving their sound, Sikandar Ka Mandar brought in this excellent collaboration with Jajji Ji. It's one of those music pieces that don't seem contrived but wholesome.
4. Mahak Qayyum – Tum Ho
I'm always pleasantly surprised hearing young songwriters in Pakistan. Mahak Qayyum is one of those artists who's just bursting at the seams with talent. Managed to catch her live in March and she's such a poised and charming performer. This is one of the few singles she's released online but there's a lot more to look forward to.
5. Abdullah Siddiqui – Preacher
This is a song he's made using his voice and his hands and that just reflects excellent craftsmanship. The thing I love most about Abdullah is that he's been carving out his own space in Pakistan's music industry with such casual grace, transcending indie and mainstream to just be his own sound. We are indeed blessed.
6. Cheeems – Kamzor
This is one of those songs that you would be fine if it didn't end. I'd follow the fade out into the next day. Always great to hear Cheeems explore different sounds. He has previously been associated with nu-jazz band Red Blood Cat.
7. Towers – Filhaal
One of my favourite bands to have popped up in the last year, Towers has some excellent music which much to my dismay hasn't been released. 'Filhaal' is one of those anthems that will stay with you forever.
8. Wisdom Salad – Begin
Happy to see them sharing more of their math-rock, prog-pop content. I've been able to see them live over the years with various permutations and combinations of the band but I think with this track, they're really showcasing how they've evolved and developed a tight line-up and sound.
9. Rudoh – Van Turbo
Rudoh's been at it for several years, leading the Karachi electronic music scene through Forever South, a label/collective which really expanded the reach of that musical movement. This track really showcases his appeal as a DJ and producer.
10. Natasha Baig & Hussain Anjani – Kaise Kahoon
Singer-songwriter from Hunza, Natasha Baig has been successfully paving her way into the mainstream. Outside of corporate music, she's exploring her range and this is one of my favourite collaborations she's done. She also released an album independently earlier this year called 'Zariya'.
11. Iqbal – Khudday Line
With a knack for writing hooks that have the audience chanting along and voicing his dismay at the status quo, Iqbal has amassed quite a following over the past few years.
12. TMPST – Forthright
TMPST/Asfandyar Khan, who makes ambient music under his own name, brings out more of the industrial, techno side of his personality while hearkening back to his more ambient, textured influences.
Tags
Join Our Mailing List