A Comprehensive Guide To boxout.fm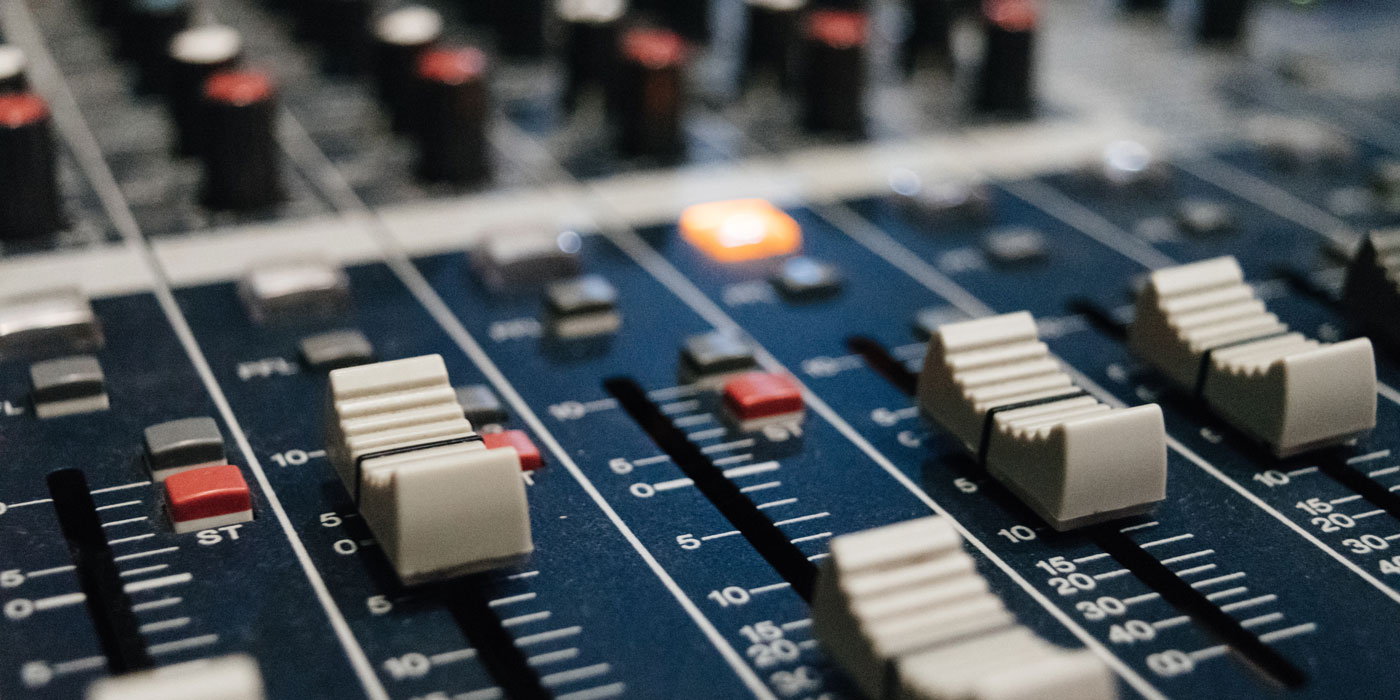 6 June 2017
India's first-ever independent community radio station, boxout.fm has been steadily growing since its launch a little over 2 months ago.
Having already hosted Romare as part of an incredible launch weekend, it's now responsible for multiple live streams, a weekly residency in Delhi and its own 'zine' - quickly becoming the home of the underground.
With so much going on, we've decided to break down boxout.fm and its various guises. Make sure you stay up-to-date.
The bread and butter of boxout, its online radio station covers grime, techno, drum 'n' bass, dub, reggae, electronica and everything in between. The diversity of Indian DJs and their tastes are on full display through their shows. For UK house/bass heads The 264 Cru's show 'Booty Bangers', a mix series where the collective hand-picks an artist each month to lay down "juicy smashers to get you ready for the weekend."
Also home to niche shows such as Abhi Meer's 'Light Drinker' series which is an hour of ambient and drone music "for light sleepers, heavy drinkers, early-arrivers, late-leavers and anyone on the comedown." If you're looking for music that focuses on the Indian electronica scene, there is also Tarqeeb's selection on 'Juggernaut' a show that exclusively "showcases rare and unreleased Indian cuts."
Of course there's also talks, discussions and in-depth interviews with international and local artists on the station. You can check out the full schedule and line-up here and also cop a breakdown of all boxout shows at the bottom of this piece.
Wednesdays have now become synonymous with boxout (at least in New Delhi). Taking over Summer House Cafe in New Delhi, the weekly residency has so far played host to international selectors such as Bjorn Torske, Philip TBC and Tittsworth. It has also given homegrown talent like Rohan Kale, Drum Attic, Frame/Frame, Mistress, MadStarBase, thegreybox and DJ MoCity a platform to showcase their skills behind the decks. Hosted every week by the energetic and charismatic MC Soopy #BoxoutWednesdays at Summer House Cafe are the new place to be.
Upcoming editions include a live set from Consolidate member, Worms' Cottage; Magnetic Fields co-founder, Agent (who also has a fortnightly show called World Ocean), UP7T, Corridors, FILM and Decima.
You can get more information on #BoxoutWednesdays here.
boxoutsocial is the online radio station's collaboration with Social Offline. Regularly taking over a Social in Delhi, Mumbai and Bangalore over the course of an afternoon it has so far hosted the likes of Kohra, Dualist Inquiry, _RHL, OX7GEN, Abhi Meer and more.
Drinks in hand, feeling the laid-back music on display, some of the most underrated sets occur at boxoutsocial - but don't worry, with most of them live-streamed and all archived online, you'll never miss out on one. The next boxoutsocial will be taking place in Mumbai on 18 June at Versova Social and Delhi's antiSOCIAL will be hosting another on 25 June.
A chance for handpicked artists to perform a track of theirs completely live, boxoutsessions take places in a scenic, curated and intimate setting.
The first episode featured Sid Vashi performing his single 'Prey' from his recently released 'Azuma Kazuma' LP. You can catch Vashi playing sax, looping his voice, and floating between instruments seamlessly. The more recent session has Kumail performing 'February', the intro track to his debut album 'From You To Blue'. A hypnotising video that gives an insight into his technical and performance abilities.
The first edition of the the plug (boxout's zine) was launched at the unofficial boxout.fm launch party. Designed and illustrated in collaboration with Delhi-based Working Hours, it's a brief look into the alternative music and culture scene in India. Whether talking about Amarrass' Records opening up a vinyl factory shop, upcoming boxout shows or even Wild City events - the zine is a great introduction and refresher. The next edition of the plug will be available this week.
You can pick up a copy at the NorBlack NorWhite studios in Delhi as well as bhane. and Blue Tokai. They're also available at Khar Social in Mumbai along with Blue Tokai, Colaba Social, Obataimu, Kala Ghoda Cafe and the Pantry. Koramangala Social also has copies of the plug at their space in Bangalore.

You can follow the plug on Instagram here.
With no true path to follow, boxout.fm are quickly carving a space for themselves within the Indian alternative scene. boxout.fm is run by a team with an unmatched ambition, evidenced by the 3am emails and long hours spent in the studio - currently with no outside funding - an operation that neatly rests on the community's shoulders
Make sure you follow boxout.fm on Facebook, Instagram and Mixcloud to keep up-to-date with their work. And head to boxout.fm to hear all the incredible music being uploaded daily.
Boxout shows:
Show: A Worldwide Thing
Presenter: Amrisha
Description: The latest in global underground music.
Show: bandcamp hour
Presenter: boxout.fm
Description: A curated hour of music strictly from bandcamp.
Show: Beyond the Abyss
Presenter: Abhi Meer
Description: Plumbing the depths of techno, IDM and electronica.
Show: Booty Bangers
Presenter: 264 Cru
Description: UK house/bass mixes.
Show: boxoutsocial
Presenter: boxout.fm
Description: Each set from boxout's takeover of Social Offline.
Show: boxoutwednesdays
Presenter: boxout.fm
Description: From the weekly residency at Summer House Cafe, each set archived online.
Show: Chai and Chill
Presenter: boxout.fm
Description: Perfect mixes to relax and unwind to.
Show: The Comedown
Presenter: 264 Cru
Description: For those fragile weekend mornings.
Show: Control Sessions
Presenter: The Big Fat Minimalist
Description: Dub, dubstep, grime and reggae.
Show: Cosmic Claps
Presenter: dreamstates
Description: House, techno, always varied and surprising.
Show: Dub Rituals
Presenter: Dakta Dub
Description: Music, dance, musical vibrations and meditation.
Show: Dubplates and 45s
Presenter: Delhi Sultanate
Description: Vinyl-only tribute to dub and reggae.
Show: Dynamite Disco Club
Presenter: Stalvart John
Description: The roots of soul, funk, disco and more.
Show: Guest Mix
Presenter: boxout.fm
Description: Mixes by those passing through the studio.
Show: Juggernaut
Presenter: Tarqeeb
Description: Showcasing the best of Indian electronica.
Show: Light Drinker
Presenter: Abhi Meer
Description: An hour of ambient and drone for those coming down.
Show: Magic Tea
Presenter: Luna Toke
Description: South American and African grooves.
Show: Minority Report
Presenter: Uday Kapur
Description: Spotlighting emerging scenes in Global South countries.
Show: Motellacast
Presenter: DJ MoCity
Description: An ode to the sounds that shape MoCity's world.
Show: Pressure Drop
Presenter: Reggae Rajahs
Description: All things reggae.
Show: Skip-A-Beat
Presenter: Spryk
Description: Electronica from India and around the globe.
Show: Third Block
Presenter: brnsctr
Description: A swirl of soul, rhymthm and synths.
Show: Through The Smog
Presenter: Suchi Ahuja
Description: Recorded in London, bringing you underground sounds from the UK.
Show: Wild City Presents Various Artists
Presenter: boxout.fm
Description: Each set from Wild City's Various Artists series recorded and broadcasted.
Show: Waxout
Presenter: boxout.fm
Description: Straight vinyl, every show.
Show: WAVLNGTH
Presenter: Aneesha Kotwani
Description: Exploring underground scenes while dissecting them.
Show: World Ocean
Presenter: Agent
Description: Illuminating global bass music.
Show: The Heatcheck
Presenter: MC Snoopy
Description: A fortnightly dose of hip-hop music
Show: The Home And The World
Presenter: Nishant Mittal
Description: Music from home (India) and from around the world
Show: Tropickle
Presenter: Varun Desai
Description: An ethnographic dive into various sounds from around the world (http://boxout.fm/shows/tropickle)
Show: Unequal
Host: Sanjith
Description: Tailor made house and techno music selections.
Show: The ATYP
Host: Daisho
Description: Atypical music curated from around the world.
Show: Curate.love
Host: Emote
Description: Intimate soundscapes reflecting the presenters own moods; almost confessional.
Show: Campfire Radio
Host: Uncon Sci
Description: Uncon Sci's journeys around the world spelling recorded histories.
Show: Endangered Species
Host: Sarathy Korwar
Desc: Ninja Tunes signee and keeping alive and celebrating musicians from across the globe through jazz influenced live.
Show: Equal Measure
Host: Aeon Waves
Description: A concoction of drum n bass, jungle and ambient music.
Show: Experimental Hour
Host: boxout.fm
Desc: Bi-weekly excursion of experiments with sound.
Show: Fresh Out Of The Box
Host: boxout.fm
Desc: Drop-ins to the studio by visiting artists to share conversations and music.
Show: Fresh Select
Host: Kev Fresh
Desc: Fresh batch of music every week from across the spectrum.
Show: Groove Nuggets
Host: Sanjith
Description: Often overlooked music represented, from all corners of the world.
Show: Hoodvibes
Host: thegreybox
Desc: Jazz, soul, funk , hip-hop and trap music representing the hood essence.
Show: Jambucast
Host: Jambutek Recordings
Desc: Monthly studio mixes curated by DJ's from Jambutek Recordings, Sri Lanka
Show: Jazz For The Jet Set
Host: SoulFood Project
Desc: Shades of jazz and soul music all on wax.
Show: Krunk Presents
Host: KRUNK
Description: Electronic music from the Indian sub-continent and abroad.
Show: Label Hour
Host: boxout.fm
Description: Underground music from independent labels around the world.
Show: Lady Ruffelins Escape
Host: Rufy Ghazi
Description: Rufy Ghazi presenting her embodied music festival experience through her selections.
Show: Medium Rare Cut
Host: FILM
Description: Techno, house & bass music
Show: Mixcloud Presets Audio Culture
Host: Xanthe Fuller (Mixcloud)
Description: A monthly podcast hosted by the head of Mixcloud featuring artists and podcasters from around the industry
Show: MSB World
Host: MadStarBase
Description: MSB members Anant Ahuja and Neal Sekhri together broadcast from the studio; hip-hop and dancehall music along with some regular club-bangers.
Show: Rush Hour
Host: TRAFFICC
Description: A mix of techno, jungle, electro, hip-hop, afro beat and dancehall.
Show: Sub-z Sessions
Host: Arjun Sodhi
Description: UK based bass-music including everything between grime and garage.
Show: Syrphe
Host: C-drik
Desc: A show dedicated to sound art, noise and electroacoustic music from around the world.
Words: Dhruva Balram
Image credit: Alexey Rubei
Tags
Join Our Mailing List