Wild City Singled Out: April 2020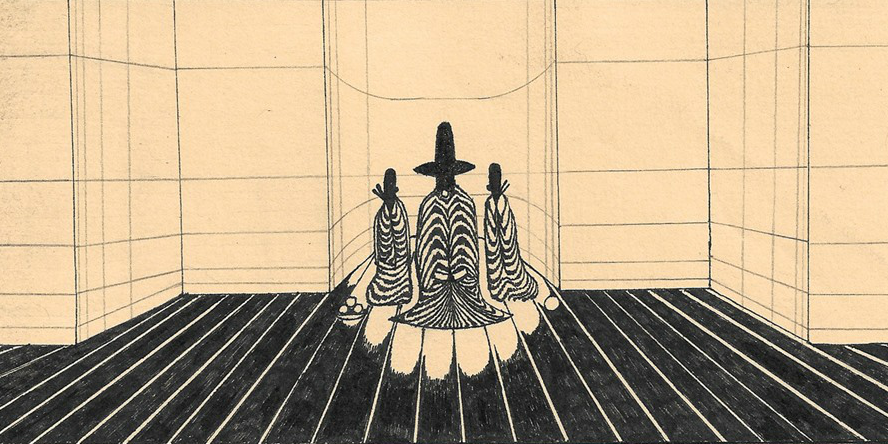 30 May 2020
Wild City handpicks the most interesting one-off singles released by artists in South Asia in our monthly feature - Singled Out. If you'd like us to listen to your music, send the relevant info to music@thewildcity.com or contact us privately on SoundCloud.
'Deewarein' By Sulk Station
The only good thing to have come out of this pandemic, except perhaps an incredibly rude awakening for humankind to the flawed systems of the world, was the surprise resurgence of Sulk Station, who broke years of radio silence with two new singles that swept us off our feet and cloaked us in a solemn, dreamy embrace.
'Beleza' By Kreon
It's not everyday you come across a track that is as suited to the dance floor as it is for for engrossing listening. Inventive and dynamic, the track flawlessly combines Indian folk percussion with samples of African vocals and rhythms, ad-libs and hip-hop to deliver a rich, warm aesthetic experience.
'Vulnerable in Bihag' By Hedrun
Palash Kothari's love for and fascination with traditional Indian folk music and vintage sounds is known to all familiar with him and his work. He channels that penchant on this tranquil, meditative single that can be likened to the early glimmers of light in the morning.
'Time And Again (Bossa Dub)' By Barasingha Ft. Shivacult
The merging of drum and bass with Indian classical music is certainly nothing new, especially to those of us who were privy to the Asian Underground movement in UK in the 90s. Barasingha and Shivacult, however, bring a refreshing aesthetic to this union of Carnatic music with the precision of modern bass – dialling it up further by accompanying the original a-side (the vocals, incidentally, were provided by Shivacult) with this delicious Brazilian Bossa Nova style dub.
'Linear Control' By NAARI
NAARI's music is refreshing in more than one way. While the rawness and lo-fi simplicity craft an earthy intimacy, Neeraja's finessed, dynamic warbling and the emotive, melodic songwriting brings a notable versatility to her music, as she sings of "ideas of monogamy, social media anxiety, self-control and the inevitability of change". We recommend you listen to the entire EP.
'Change Hobe Puro Scene' By Skipster/DJ Skip Ft. Cizzy
This tune was all that was required for Kolkata-based label Mr. Babu to landed itself on our radar. Skipster/DJ Skip utilises the label's collaboration with Hindusthan Records to flip samples from vintage Bengali records, offering an incredulously fresh, memorable track that fully embraces the kitschiness of such retro flips, but with a modern musical palette, enhanced by Cizzy's Bengali rap.
'Tired Smiles' By Alien Panda Jury
We were thrilled to hear about this compilation ('WARM TAPES' By GRUV.COAST Records) comprising artists from Karachi which, in our opinion, is an absolute hotbed of sonic innovation as far as Pakistan's indie music scene goes. And this compilation, with diverse contributions from Alien Panda Jury, Rudoh, Tollcrane and more, is simply proof of the same. We were compelled to pick our favourite single to fit the format, but a thorough listen of the entire compilation is absolutely recommended.
'Poongatru' By RAAJA BEATS
After hearing the slapping bass and the bouncy South Indian film sample, it was no surprise to realise that RAAJA BEATS and its offerings have been "handmade" by MALFNTION and RAKA. In the producers' own words, this edit has been made to sound like it's "straight out of a spy movie in the 80s" and "might as well be about a femme fatale who has managed to seduce the spy, keeping him forever under her spell".
'Wormtamer' By Colorblind
Hypnotic, swirling guitars define this jarring lo-fi shoegaze offering by Colorblind, which stands out as much for the music as it does for the Sajid Wajid Shaikh artwork that references scenes from Alejandro Jodorowsky's 'The Holy Mountain'.
'#repealuapa' By GHZI PUR
One of our favourite moments while compiling this edition of Singled Out was having to pick between two GHZI PUR tracks – the mere fact that one was titled '#repealuapa' while the other was titled 'I sent for Amit Shah during covid wars but there's no sign of him'. Just these track titles in themselves are defining of the anonymous producer's sonic and thematic aesthetic – sardonic, unforgiving, discordant and unequivocally fearless.
'Burn' By Pratika
Angsty, confrontational and conscious, Pratika's debut single (produced by Seedhe Maut's Calm) has all the tellings of not the rapper that we deserve, but one that we need – one bold enough to channel her art to call out growing fascism, widespread corruption and the communal flavours that plague our country; and, on top of that, to achieve this as a female emcee in a male-dominated space.
'Neon Is A Myth' By Entity97 x Frantik Krantik
Combine the volatility of neo-soul, jazz, lo-fi and dance music, sprinkle it with frantic, invigorating rhythms and textured synths, and you'll end up with this uplifting, energetic, mood enhancer of a track.
'Is It You' By Huyana
With a deliciously playful groove (produced by Jonathan Reuben) and silken R&B, soul-flavoured vocals by Huyana – a special mention here to that brief hip-hop/rap bridge – this single will find a way to weave into your mind and plant itself there for a long time.
'Khoon Rezi' By Tufail Nazir x Aatankki
Kashmiris rappers Tufail Nazir and Aatankki employ hip-hop and rap to speak against the cruelty, oppression, wrongdoings and bloodshed ('khoon rezi') they and their valley have been experiencing their entire lives, and to express their resistance. "This song is about our motherland, the life of every Kashmiri and the occupation from earlier to the present. This isn't just a song it's more than a feeling for us," they claim. Ironically, they struggled to even upload the track and video on YouTube because of internet restrictions in Kashmir.
'KaaLa' By BamBoy
BamBoy pays ode to the colour black on this charged single produced by fellow Swadesi member Raakshah, dropping truth bombs about the colour's omnipresent influence and the "dark" murky underbelly of Indian society.
'Night' By Phosphenes
The quirky sonic aesthetic of this song, the restrained songwriting, which focuses on off-kilter melodies, and the disaffected, deadpan delivery by Phosphenes make this single a compelling alternative, indie-pop offering, and (borderline-pretentious video aside) a premonition of a fruitful future for the Kathmandu-based band.
'The Commons' By Inalab
There's a manic energy about Inalab's latest record 'The Commons', that shines through on their relentless, near-frantic oscillation between genres, traversing through an entire deluge of moods and themes in the process. At times, it appears almost as if the band may have bitten off more than they could chew. However, it's this same quality that also makes the album, and the title track, so engaging.
'MY JAM' By SIRI x Sez On The Beat
On this breezy, incredibly catchy hip-hop single produced by Sez On The Beat, SIRI literally embodies her beliefs – dishing verses in Kannada and English about how she created her own niche as a multilingual rapper in a competitive, male-dominated and majorly Hindi/English-speaking space.
'Still Life' By Moebius
Nikunj Patel aka Moebius tries to battle the solitude, inertia and the reminiscence during the lockdown with a tripped out garage-house tune that offers a (short-lived) antidote to the pandemic blues.
'When I Look Away, I See You' By Derain
Derain has emerged as an absolute production powerhouse during this pandemic. He released a handful of gems during his 30-day challenge, where he produced and released a tune (nearly) every single day, establishing a distinct sound for himself that marries rich electronic textures with the warm appeal of organic, acoustic instrumentation and patches of samples/found sound. His skills shine on the entrancing, ambient soundscape on 'When I Look Away, I See You' (also check out this absolutely contrasting, enthusiastic single by him).
'Aiyo' By The Soul
With trickles of influences from reggae, funk, dub, indie and psych rock, this Sri Lankan band offers a melange of flavours on their album 'Enry Pete', their infectious charisma peaking on this delightful single.
'Covered' By Skyflwr
Dipped in morning dew and glazed with early rays from the sun, this single offers an unrelenting stream of saccharine melodies pitched under an overwhelmingly pleasant ambience. We can almost hear flowers blooming and blades of grass dancing in the background.
'Titan' By Pranav Bhasin
This downtempo, ambient single from the producer's 'House Plant' EP comes into bloom at a teasingly slow pace, as it ever so gradually, suspended in a vacuum, weaves its own mood and atmosphere.
'hotbox' By Yung.Raj
Much as we look forward to Yung.Raj's perpetual barrage of releases, each just as enthralling as the next, we're glad he's finally taking a break. We're relieved, however, that before heading out, he dropped this "hotbox" of releases that made the lockdown just a little bit more bearable. We simply picked the first track, to encourage you to take a breather and let Yung.Raj's chilled out beats give you a much-required sonic massage.
'Sahara' By Debanjan Biswas Ft. Akshay Dabhadkar
Though not an entirely new or fresh sound, 'Sahara' is a lush, alluring folk tune that paints a picture of serene pastoral life with cinematic hues.
x
x
Now, you can also listen to Singled Out as a playlist on SoundCloud (though some of the tracks may unfortunately be missing), here:
Banner Image: Artwork for Colorblind's 'Wormtamer' By Sajid Wajid Shaikh // Thumbnail Image: Artwork for GRUV.COAST Records' 'WARM TAPES' By Areeb Tariq & Hafsa Ashfaq
Words: Satvika Kundu
Tags
Join Our Mailing List