Wild City Singled Out: March 2019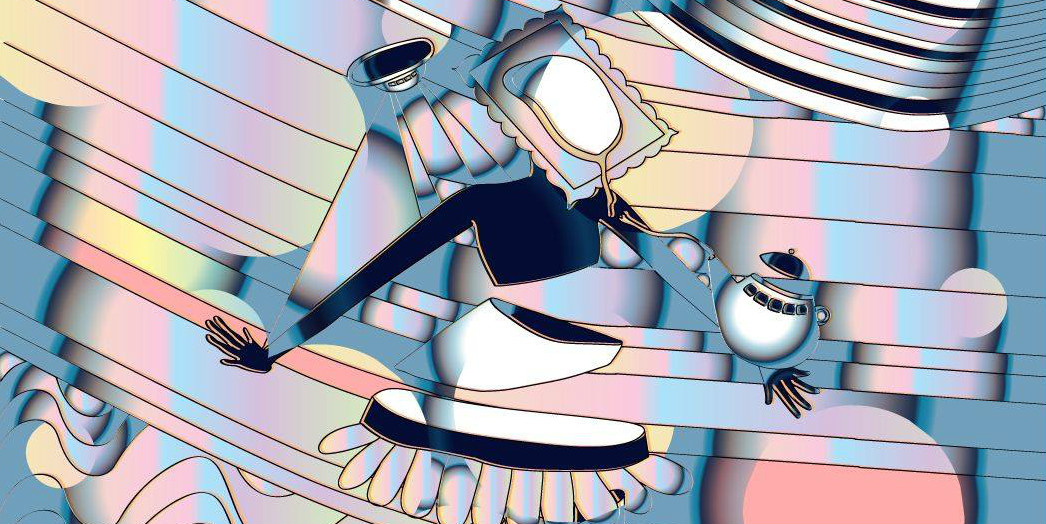 26 April 2019
Wild City handpicks the most interesting one-off singles released by artists in South Asia in our monthly feature - Singled Out. If you'd like us to listen to your music, send the relevant info to music@thewildcity.com or contact us privately on SoundCloud.
'Trading Noises' By Burudu
'Trading Noises' blooms ever so gradually. This slow-moving, gorgeous Burudu single possesses the very best qualities of the duo's sound – it's pace allows for its electrifying ambience to settle in and immerse you, and the build-up lures and teases you before easing into an immensely gratifying crescendo. And that's why it's our first pick for this month's Singled Out.
'Hollow' By _RHL
I'm now of the opinion that glitchy beats, fragmented bass and synths are intrinsically a part of _RHL's DNA somewhere. The man's got the art of layering and scattering percussion beats down to a fault, and the jagged abruptness in 'Hollow' is just what makes his releases stand out.
'alone, baby' By Moebius
Nikunj Patel aka Moebius isn't just skilled with visual content and design, and he proves it with the uptempo yet chilled out hip-hop-inspired beats on this track. 'alone, baby' is lush, thoughtful, and fun all at the same time, like someone having a gala time all by themselves.
'Vertigo' By Lacuna
Mihir Raina really went for it on this track. There are so many transitions and so many elements at play here, that it may get hard to keep track. But then you don't need to – the cascading, off-kilter beats that open and close the track, as well as that frenetic sci-fi-like, end-of-the-world dancefloor passage in the middle render things like logic and rationale redundant – just take in those crunchy beats and the pleasantly absurd samples.
'Lifted' By Yung.Raj
It's been a pleasure watching Yung.Raj blossom into the producer he's become. We were worried he might be pigeonholing himself into a particular sound, but this exuberant single (and 'Woke Up') put any such concerns to rest. It isn't just the BPM that's increased in the releases, but also a level of maturity, sophistication, and experimentation in terms of production.
'Hello Kukido' By Alien Panda Jury
The third track from Karachi-based producer Alien Panda Jury's new EP 'Enneagram', 'Hello Kukido' is a hard-hitting yet playful single that arranges glitchy, discordant percussion into an escalating, near-cacophonous stream of sound.
'Acid Kidz' By Kohra
There's a reason this track by Kohra reached #1 on Beatport's Leftfield House & Techno Top 10 chart, and that alone should serve as suffice motivation for listening to 'Acid Kidz'. Be sure to check out the various remixes, too, while you're at it.
'Drowning' By Three Oscillators x Karshni
Karshni Nair's voice is all kinds of dreamy, which makes it perfectly suited to Three Oscillator's saccharine, and uncharacteristically simplistic production on this track, which surprisingly falls within the R&B and soul bracket. They claim they've been trying new production processes and trying to take their releases more seriously, which might explain why in spite of being fairly straightforward production-wise, with distinct melodies and basic percussion, the track stands out.
'Left Behind In Dreams' By Chir Pine
Rishabh Iyer aka worms cottage aka Chir Pine's intriguingly catchy track hits all the right spots by infusing intricately structured folk instruments like the tabla into a primarily electro-pop, melody-driven single.
'Danse' By Hashback Hashish
This is what happens when you give Circuit Record Label's head honcho Hashback Hashish free reign over analog modular synths – industrial, left-field, raging techno that can fuel mayhem on the dancefloor any given day.
'Beauty Of Fragility' By Kvstvm Mvsicivn
Harshvardhan Sitpure aka Kvstvm Mvsicivn fittingly describes himself as an "organic hip-hop" artist. His idea behind the project is to blend hip-hop, tribal and organic sounds in a symbiotic manner, something he masters on this stand-out single from his album 'IRIS'.
'SOAR' By Catla Freshwater
If you didn't pick up on the vaporwave and chillwave influences right off the back of the reverberating synths, the chunky, pulsating basslines, and the ornate percussion in the beginning of the track, then you need to listen more closely and peel away the lush layers. This gripping single comes from a largely (if not entirely) undiscovered producer and visual artist called Atish Ray, who so far preferred to keep his releases under the radar, for inexplicable reasons. Make sure you check out the other track as well on his EP 'Preset Melodies'.
'Mental' By GMB
Mehar Bedi succinctly notes in the description of the single that it can be difficult for people to understand what it's like to have both high-functioning anxiety and depression. In an effort to translate her own experience with the same, GMB opts for sonic verse, relaying her "battle of epic proportion to maintain a normal life" with experimental, rhythmic bass that aptly ebbs and flows to echo the workings of the mind.
'Little One' By Komorebi
With minimal layers, melancholic tones and her haunting vocals, Tarana Marwah aka Komorebi's latest release explores her evolving relationship with her younger brother. The accompanying crowd-funded music video mirrors the magic and innocence of childhood, juxtaposing it with the perplexity and nostalgia of adulthood, through engaging visual cues and quirky animation.
Artwork: Arundathi Manakkad for 'Drowning'
Tags
Join Our Mailing List