Sanyas-I, Stain & Ninjahdread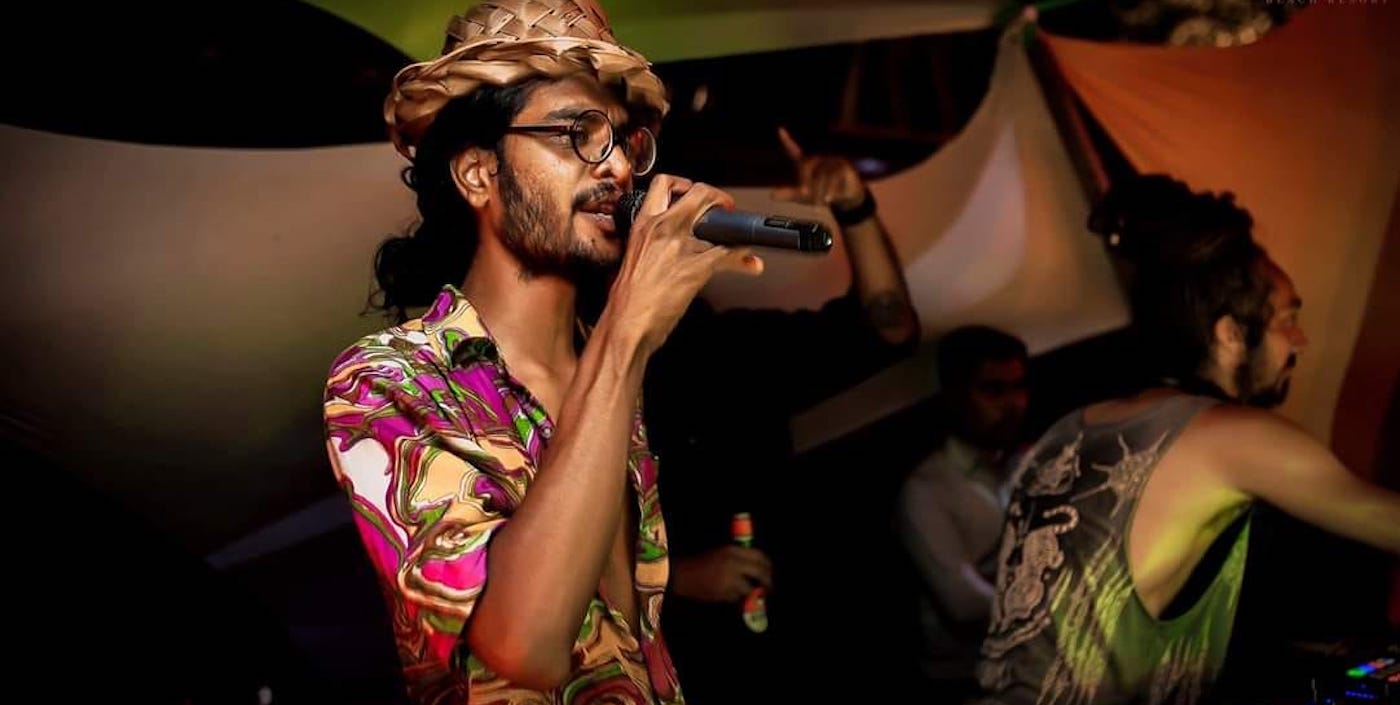 Where
Cafe Turquoise Cottage
New Delhi
Main image by Leonid Cheis
Ninjahdread
Selektor, and Frontman, Sweden's Ninjahdread I-Jah has mastered reggae and dub and can make any audience groove to his selection. Touring from past 4 years across India spreading reggae roots and sound system culture, he is the co-founder of 10,000 Lions Sound System.
Artists
Sourodeep Guha a.k.a Stain is New Delhi based bass music producer mainly focusing on genres like reggae, dub, dancehall, dubstep and jungle. He is one of the key members who formed the collective called Sub-Z, who also have hosted artists like Rider Shafique and Ivy Lab in their event series called 'Bassmndi'. His music has been featured in shows like Skip-a-Beat by Spryk, Juggernaut by Tarqeeb on Boxout.fm and Tarqeeb's Guest mix on NTS radio for Madam X. He recently released a 3 track EP called 'Observation' which got a good support from many Indian and International DJs and producers. He has shared the stage with artists such as Reggae Rajahs, Delhi Sultanate, Daisuke Tanabe, CEE, Flowdan, Skeptical, EGOLESS, Sukh Knight and Coki. In 2019, he also has performed at Goa Sunsplash and Boxout Weekenders.
Sanyas-I is Kiran Borker from Hyderabad who has been representing Monkey Sound System since 2012.

Sanyas-I has been passionate about Dub, Reggae, Dancehall and its various Caribbean subgenres and been mentored by some of the pioneers in the Indian Reggae scene such as Dakta Dub and General Zooz to push the frontiers of reggae music in India. Having picked up the Foundation style from these veterans, Sanyas - I delivers a scintillating mixture of Indian style combined with Reggae culture -a truly unique combination stemming from the suburban Indian underground but reflecting a cosmic spiritual vibe.
Tags
Join Our Mailing List