Boxout.fm Announce September Line-Up For #BoxoutWednesdays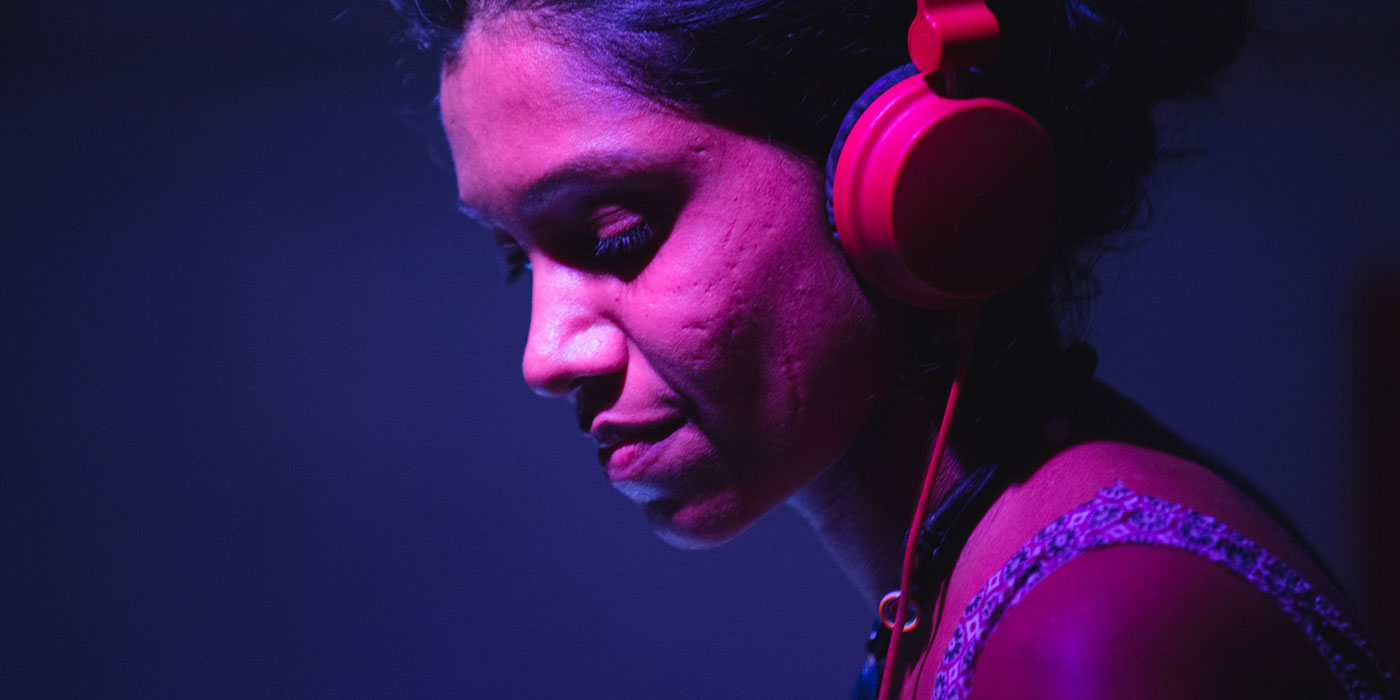 5 September 2017
Boxout.fm's weekly residency at Summer House Cafe in New Delhi has grown from strength to strength since its launch in April.
The weekly Wednesday night residency has given audiences a home for their mid-week urge to dance and explore the vast electronic music spectrum. With the basic aim of showcasing sounds and styles that champion underground culture, the weekly residency has now linked up with Budweiser in an effort to further push the sounds of alternative music across India. As a result the weekly residency is now called Budweiser x #boxoutwednesdays.
Over the course of the month the weekly clubnight will play host to Delhi-based producer FILM alongside Canadian artist Deadbeat, Daisho, Mumbai duo 2Sensitive, ace turntablist Jon1st and DJ Skip. And on 27 September, Sri Lankan producers Sunara and Asvajit.
Jon1st's mixes have been featured on established platforms such as Ninja Tune's Solid Steel, Boiler Room, Kutmah's Sketchbook Radio, Rinse FM, Serato's Seratocast, Noisey, Hyponik, DJ Mag, NTS, DJsounds, Radar Radio and Foreign Beggars' Par Excellence Radio Show. His sets have also recently caught the attention of drum and bass/half time beats supergroup Ivy Lab, who have swiftly made him a resident at their 20/20 club night in London.
The first of Septembers #boxoutwednesdays takes place on 6 September with FILM, before he sets off to Berlin for a Border Movement residency, opening for Canadian artist and producer Deadbeat. RSVP for the event and get more information here.
Listen to a Jon1st mix below and follow boxout.fm on Facebook to stay up-to-date with all their events. Tune in to the online radio platform here.


Gig details:
6 September: FILM & Deadbeat [Extended 3 hour set], Summerhouse Cafe, New Delhi
13 September: 2Sensitive & Daisho, Summerhouse Cafe, New Delhi
20 September: Jon1st & DJ Skip, Summerhouse Cafe, New Delhi
27 September: Sunara & Asvjit, Summerhouse Cafe, New Delhi
Tags
Join Our Mailing List