ONNO COLLECTIVE Gathers TITO+, Dolorblind & More For Annual Compilation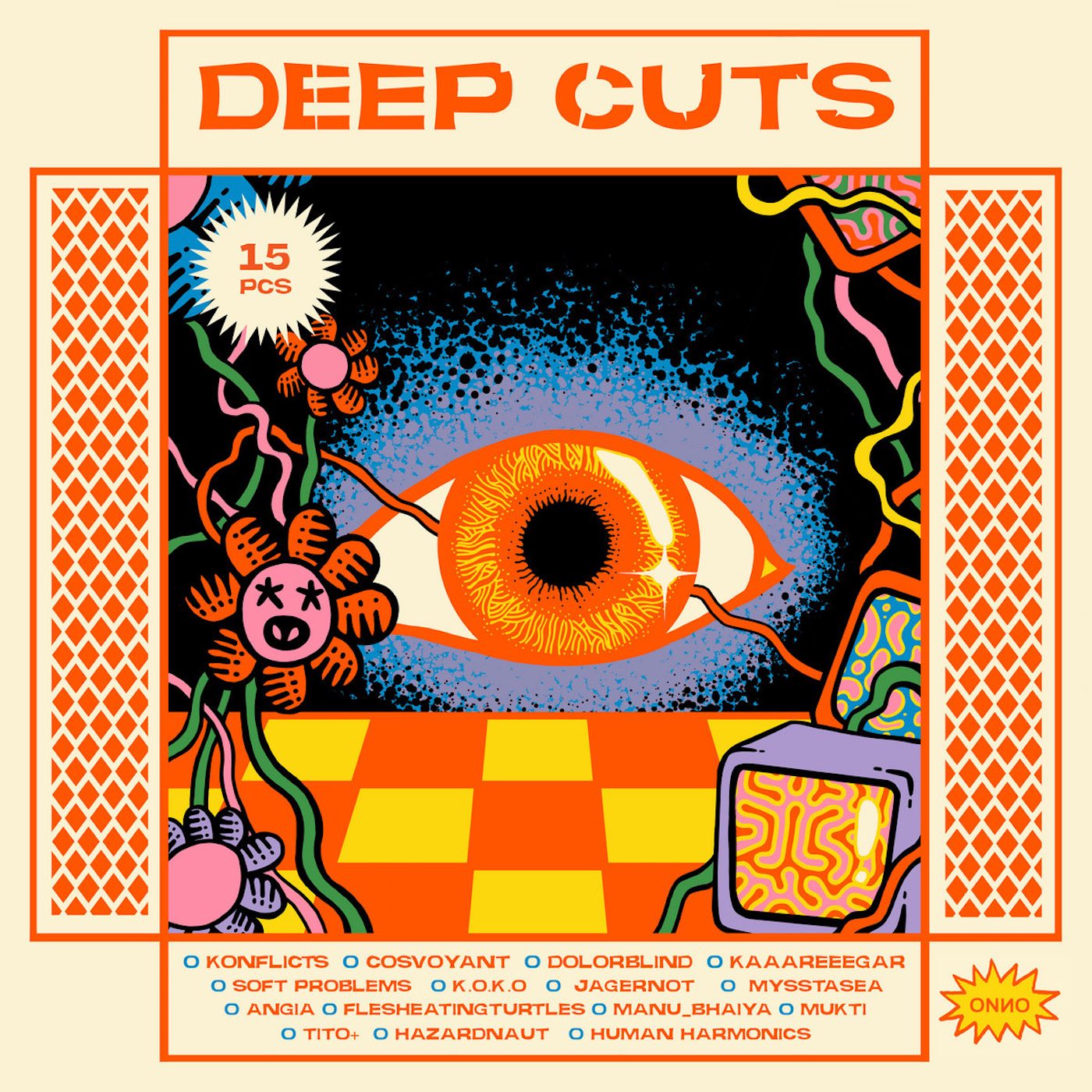 7 April 2022
After forming last year by banding together leftfield producers from Kolkata, ONNO COLLECTIVE has gone pan-India and partly analogue for their second annual compilation 'DEEP CUTS'.
The 15-track release, which also dropped on cassettes as a limited release, offers a larger variety of shades than last year's 'ROUGH CUTS'. Tilting towards the laidback, 'DEEP CUTS' ranges from placating easy listening beats like Konflicts' 'Atman' and Soft Problems' 'Dearly Beloved', to the effectively foreboding like kaaareeegar's 'Fifty Four Nine' and the standout 'প্রেমরোগ ? (Lovesick ?)' by TITO+. While still dealing with ambient like Cosvoyant's 'Rainbow Sensory' and experimental noise works like Hazardnaut's 'Greying', the album lives up to its name by dealing in emotions even through more contemporary offerings like Dolorblind's cathartic harmonic journey on 'Primrose' and K.O.K.O's lyrical songwriting on 'W4ITING4U'.
Listen to 'DEEP CUTS' below and follow ONNO COLLECTIVE here.
Artwork by Pygnose
Tags
Join Our Mailing List