Parekh & Singh Return With Whimsical Track and Music Video For 'Je Suis la Pomme Rouge'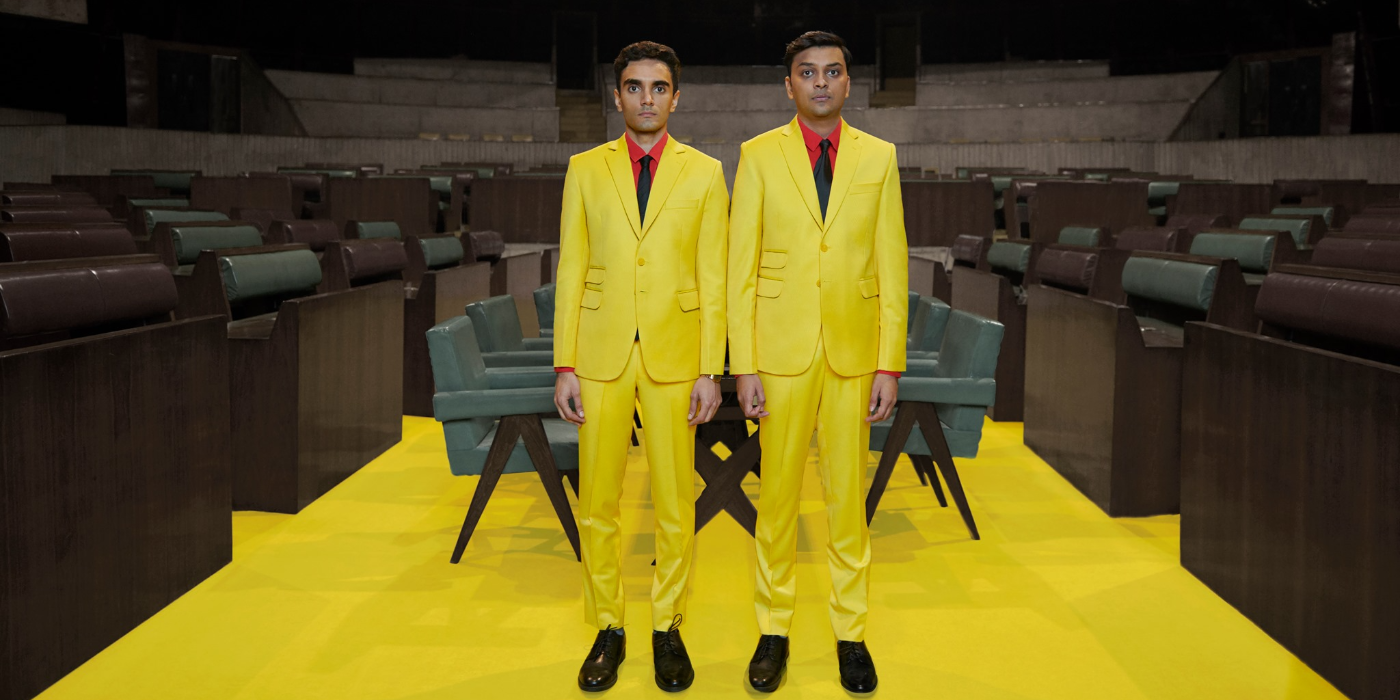 17 January 2022
Dream-pop duo Parekh & Singh premiered their new track 'Je Suis la Pomme Rouge' with an animated lyric video last week. The song is their first new original release in over two years marking the start of their forthcoming album cycle after 2019's 'Science City'.
'Je Suis' pairs Parekh & Singh lush atmospherics with elements of bossa nova, bright horns and playful flute lines. The lyrics delve around the negotiations one makes between their public persona and preserving their private artistry.
"This video is a snapshot of life in another realm. On this planet, gravity is optional, plants can grow to full size in seconds, and the water has a mind of its own. This song is a tribute to the magic of stories, and the video is a little reminder that the human imagination is limitless", the duo said in a statement.
Last month, the pair surprised listeners with a previously unreleased video for 'Hill', taken from their sleeper hit debut album 'Ocean'. While this may be the pair's first release of original new music since 2019's 'Drum Machine', they have each had their hands full with their side projects and collaborations.
Throughout 2020, now Dubai-based Nishchay released a string of breezy Hindi pop releases under his moniker Nishu, and contributed to Dhruv Viswanath's 2020 album 'The Book of I'. Most recently, Jivraj accompanied fellow drummer-producer Tarun Balani as part of his cross-country Vinyl Sessions series.
"We've just gotten better at our own crafts and also more experimental. We're always trying to push our limits musically and the pandemic allowed us to experiment freely with different styles of music. All that research and study will hopefully live in our new music," they revealed while speaking to The Telegraph.
Check out the video below and follow Parekh & Singh here.
Image by Parizad D
Tags
Join Our Mailing List