Review: 'Science City' By Parekh & Singh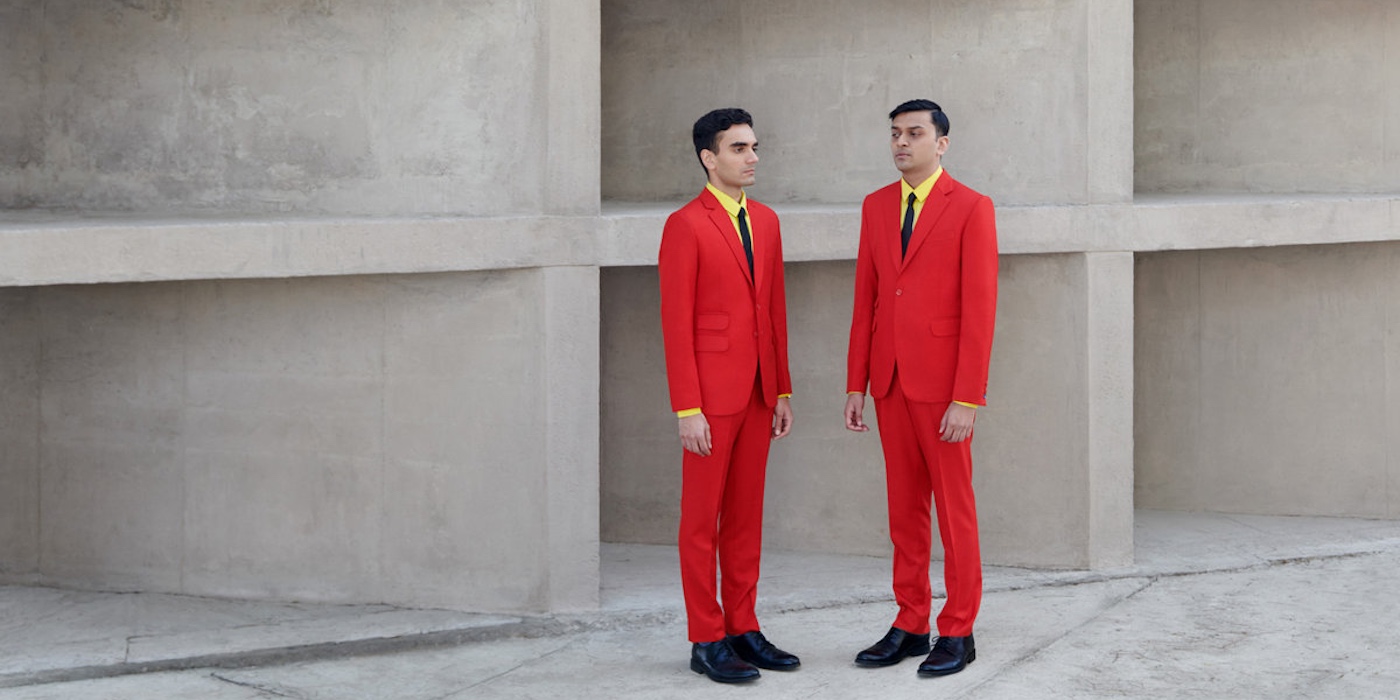 1 May 2019
It is astonishing when you think of how Kolkata dream-pop duo Parekh & Singh rose to be one of the front runners of India's indie scene with just a single album to their name - their seminal debut 'Ocean'. That's not to say the secret to their success remains elusive. The duo has exhibited an unfailing perfection through their colourful aesthetics, both visually and sonically, in every music video and the occasional live show.
With their latest release 'Science City', the duo dials up the sounds and visuals they have developed over the years to 11, combining their knack for catchy melodies with rich tonal collages.
There is a noticeable common thread connecting the tracks on album. Memorable vocal melodies flowing over arpeggios or pads, backed by a quirky rhythm section of jumpy basslines and unexpected meticulous drum fills. The record's narrative is forwarded by putting that common formula under different shades - starting out on bright introspective notes before turning darker in the latter half of the album.
'Sunbeam' kicks off the release with some early psychedelia reminiscent of Beatles' 'Happiness Is A Warm Gun', while 'Down At The Sky' and 'Hello' reiterates the duo's pop nature by showcasing their prowess in writing memorable hooks. 'Summer Skin' punctuates the fast-paced cheerful nature of the album with a lullaby-like melody sung over acoustic strumming.
Meanwhile, the slower tempos, progressive structures and impressionistic lyrics in the later tracks move the album more towards the former half of the 'dreampop' label attached to the duo - with Parekh even mimicking a childish voice in 'Surgeon' to move us away from reality. Both 'Forward Slash' and 'One Hundred Shadows' make for a sombre listen with their cinematic string background and lyrics like "Kings and queens they knew my name / All the questions were the same / One hundred shadows filled the atmosphere".
The record, on the whole, puts guitars in the backseat of Parekh & Singh's trademark sound and brings out the synths to the forefront to offer a variety of timbres - most evidently in 'Be Something' which features synthesized horns, chimes and glockenspiels decorating the album's catchiest chorus.
With Parekh now residing in Dubai, in a different country from Singh, there is bound to be a different process governing the album's development - one, I imagine, to be of throwing ideas one member at a time. The result is an equally balanced interplay of two complementary egos. While Parekh lays down smooth melody lines, Singh throws in jerky rhythms; Parekh quietens down for intimacy, and Singh adds an anthemic grandiose.
Maintaining the ebb and flow through the contrasting individuality of its members, 'Science City' is an indefectible example of the duo's dynamic at work.
Parekh and Singh will also be going on a 4-city tour of India to support the album's release. Find the tour dates and listen to 'Science City' below. You can also head to Parekh & Singh's artist profile for further information.
Words: Amaan Khan
Tour Dates:
May 4 - TopCat, Kolkata
May 8 - Famous Studio, Mumbai
May 12 - Fandom At Gilly's Redefined, Bangalore
May 17 - Sri Sathya Sai Auditorium, New Delhi
May 25 - Bal Gandharva Rang Mandir, Mumbai
Tags
Join Our Mailing List